Memphis Springboard
What's next for two-time PCL Manager of the Year Stubby Clapp?
Father and son were both still in uniform. Dad had just managed the Memphis Redbirds to their second straight Pacific Coast League championship. His uniform was damp with champagne.
The son, 11, had missed the title-clinching victory at AutoZone Park Saturday, Sept. 15, and the on-field ceremony that followed. He was now standing in the hallway near Dad's office and, to be honest, not quite over it. His Elite competitive team had played a tournament game in Southaven at the same time.
And the guy with the office had said that was where he needed to be.
"After we won, we shook hands and me and Mom, we were gone," young Cannan Clapp said.
 Stubby Clapp laughed at that. He got it. His boy wanted to be there, with him.
"I told him he had to go play today and he was kind of mad," Stubby said. "Hopefully this passes on that the hard work pays off."
Finding Your Place
The game owes you nothing. The game is large and you are small. Relatively speaking, it remains true whether you are Stan "The Man" Musial, Richard Keith "Stubby" Clapp or Mike Shildt.
The former, of course, is in the Baseball Hall of Fame and has that iconic statue outside Busch Stadium.
Clapp had a 23-game cup of coffee with the St. Louis Cardinals 17 years ago.
Shildt was a utility infielder for UNC-Asheville, grew up around the game as a young clubbie for a Baltimore Orioles farm team as a guy by the name of Ripken, Cal was coming through, but played not a day of professional baseball himself.
Shildt joined the Cardinals' organization in 2004, worked his way up the ladder and managed Memphis in 2015 and 2016. The Cardinals promoted him to be manager Mike Matheny's quality control coach, then third base coach, then bench coach.
When the Cardinals fired Matheny this summer, Shildt took over on an interim basis. Forty-five days later, with Shildt having breathed fresh air back into the previously lifeless birds on the bat, he got the job and a contract that runs through 2020.
Yeah, hard work pays off.
But now the Cardinals have another ascending talent in Stubby Clapp, he of two PCL Manager of the Year Awards and fresh off his team's Triple-A Championship Game victory Tuesday, Sept. 18, over the Durham Bulls. The Cardinals recently chose Clapp to manage an Arizona Fall League team they share with several other MLB clubs, and it could be a first sign that a promotion to the St. Louis coaching staff will come at the end of the season.
No doubt Clapp, 45, has put himself on the radar of many big-league teams. Either for a coaching post in the majors or even a managing gig, though getting that opportunity without coaching in the majors first is rare (Matheny, a longtime player, being a notable exception). Clapp coached in the Toronto system before the Cardinals hired him and he has strong connections in the Cleveland system, too.
Redbirds owner Peter B. Freund does not necessarily expect Clapp to return for a third season in Memphis and part of him doesn't want him back.
"That man deserves to be in the major leagues," Freund said. "I hope and pray that happens one day for him because he has a connectivity with players, the ability to have them engaged, motivated and relaxed all at the same time."
The Right Touch
Shildt lifted the Cardinals back into contention for a wild card berth. His attention to detail, his calm demeanor and commitment to restoring fundamentally sound baseball to the daily grind functioned as a valve releasing pressure that built up during Matheny's end days.
"We talked about what we thought Mike could do as a new voice," Cardinals chairman and principal owner Bill DeWitt Jr. said at the press conference to announce Shildt would be shedding the word "interim" from his title. "He's just, in our view, done an excellent job and it's not surprising.'
After the Redbirds won their PCL Championship series over Fresno last Saturday, Stubby shared congratulations in the third base dugout at AutoZone Park with his staff while the players ran around the field like little kids. Stubby had been in their place, on this very field, 18 years ago to the day, when a Cardinals prospect by the name of Albert Pujols delivered a walk-off home run for the first PCL title in Redbirds history.
The rule in baseball, of course, is that the manager and the coaches hang back in moments like this. But it also provides opportunity for reflection. On this night, it felt like having a couple of dozen sons. Or maybe it felt like having 66 sons, if you count each guy that wore the Memphis uniform this season.
"That's the reward of all the hours you put in with them," Clapp said. "Trying to help develop them and maybe help them get through stuff not even on the field, but off the field. When something like this happens and you get to see them experience this kind of jubilation, it's a lot of fun. It's the ultimate reward."
But like with his own kids (sons Cooper and Cannan, and daughter Crosbie), he can't approach them exactly the same.
Hold them to the same levels of accountability? Sure.
Demand they reach down deep to find their best selves while putting the team first in a revolving-door environment? Of course. It's the only way to survive, never mind thrive.
"He's proven he can take a group of guys, no matter who they are and where they're from, and get them on the same page," said pitcher Kevin Herget, who has played for Clapp for two seasons and earned the victory in the Triple-A Championship Game.
"I have a different relationship with each guy," Clapp said. "And you take a lot of pride in that stuff because that's where the trust factor comes in. That's the love you have, to be able to coach and teach and share experiences."
Opportunity Will Knock
If a manager loses the clubhouse, it matters not what he does in the game. In St. Louis, Matheny lost the clubhouse. That said, the start of losing respect in the clubhouse sometimes flows from a pattern of bad decision-making in the heat of competition. Matheny struggled there, too.
Shildt has earned trust in both places. Doesn't mean he has been flawless – all managers make mistakes – but emotional balance had to be achieved and logical decision-making demonstrated before the team could consistently play up to its ability.
Clapp has shown a knack for that difficult task of making pitching changes and running a bullpen. He also loves that part of managing in Triple-A is getting to coach third base, which he says is as close as he can get to being in the game and getting his uniform dirty.
For two years here, he stood in that coaching box and watched chances to put on a suicide squeeze bunt come and go. Clapp, at 5-foot-8 and 175 pounds, was an adept small-ball player. He had to be.
But as the Redbirds manager he didn't call for a suicide squeeze bunt until his 299th game, in the 11th inning of Game 3 of the 2018 PCL Championship series. Speedy leadoff man Tommy Edman was on third base. His lineup was depleted of power because of all the promotions to St. Louis – Tyler O'Neill, Adolis Garcia and Patrick Wisdom were gone and had combined for 63 home runs here.
So on this night, veteran Alex Mejia was hitting in the third hole. Mejia, 27, had banged out all of 23 home runs in 2,288 minor league at-bats over seven seasons. Now he was at the plate. When other opportunities to squeeze had come up, Clapp had other goals in mind. A younger player, a prospect, was batting and development ruled his decision-making. He needed to see if the guy could grind through an at-bat, line a single somewhere with the game on the line.
This was different. Alex Mejia is a pro's pro. And the score was tied 1-1 and if Mejia could get Edman in from third the Redbirds would be up 2-1 in the series.
"There was nothing developmental about it," Clapp said.
So he put the play on. Fresno's pitcher threw the right-handed hitting Mejia a fastball away. He dropped a bunt up the first base line as Edman crashed hard from third base. Ballgame.
"Perfect scenario," Clapp said. "It worked, right? That was the main thing, it worked."
And so now comes the question: What will the St. Louis Cardinals be willing to do to keep this latest rising star in its managerial/coaching stable in the family?
For his part, Clapp says, "I'm a Cardinal, raised a Cardinal. I'll look at what's best for my family, but I'm happy to come back to Memphis."
Yes, he hears the rumors like everybody else. The Blue Jays might come calling. Or some other team that's been quietly watching from afar and becoming more and more impressed.
"I've just kind of been lying in the weeds doing my job here, not worrying about it," he said. "With coaching, you don't have the numbers to back you. It's more opportunity and timing. I think I've worked hard enough."
Oh, he has the numbers. A cumulative 174 regular season wins, two division titles, two PCL championships, and now a Triple-A national championship.
If you are what your record says you are, to channel former NFL coach Bill Parcells, Stubby Clapp has nothing left to prove in Triple-A.
So …
"What do you think is next for Dad?" a bystander asks 11-year-old Cannan that night in the Redbirds' clubhouse.
"I don't know," he said. "MLB?"
If the Cardinals want to continue sending the message throughout their organization that hard work pays off, then a job on the staff of another former Memphis manager is the only answer.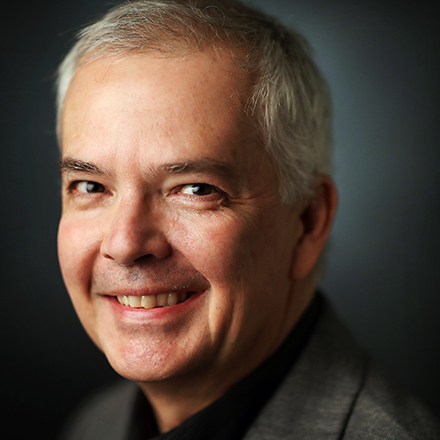 Don Wade
Don Wade has covered Memphis sports since 1998, voted on Baseball's Hall of Fame and the Heisman Trophy, and remains stunned his Kansas City Royals won a second World Series in his lifetime.
---