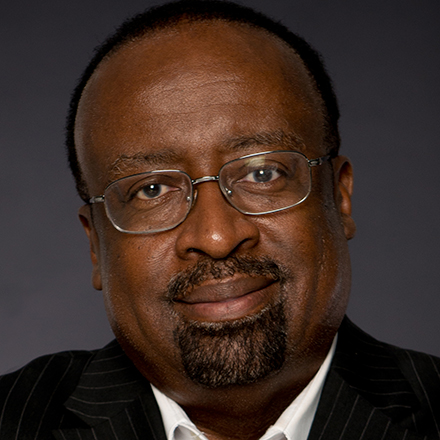 Otis Sanford
Otis Sanford holds the Hardin Chair of Excellence in Journalism and Strategic Media at the University of Memphis and is the political analyst and commentator for WATN Local 24. Contact him at 901-678-3669 or at o.sanford@memphis.edu. Follow him on Twitter @otissanford.
Sanford: City Council dysfunction recalls a polarized past
So much for civility, consensus and racial harmony.
The Memphis City Council, or what's left of it, is steadily devolving to a level of dysfunction not seen around here since the turbulent days of the late 1960s and early '70s. That's when the 13-member council replaced the autocratic city commission form of government.  
Back then, rancor was as much a part of council meetings as the roll call. Such as the times when African-American councilman John Ford told one white colleague to "go to hell" and another to "shut the hell up."
Or when white councilmen Jack McNeil, Ed McBrayer, Billy Hyman and Robert Love supported a failed effort to give city tax dollars to private schools that were set up solely to thwart desegregation of Memphis City Schools.
"We have appropriated funds to help illegitimate children and criminals," McNeil said during a heated discussion of the proposal in February 1973. So why not support private schools, he reasoned.
Thankfully, that level of crassness disappeared long ago. But today's council is now paralyzed by gridlock. And it's all because three former members who were elected to county offices in August selfishly refused to resign in time for voters to select their replacements in the November midterm election.
Edmund Ford Jr., Janis Fullilove and Bill Morrison were sworn in to their county offices in late August. But they kept feeding at the city trough as long as they could, preventing their council seats from appearing on the November ballot.
That means the remaining 10 council members must choose three new colleagues, and they started with Morrison's District 1 seat, which covers mostly Frayser and Raleigh along with a portion of the Berclair community. And what a mess the process has become.
A nine-hour session two weeks ago ended with the council at a stalemate over two final candidates – Rhonda Logan, who is African-American, and Lonnie Treadaway, who is white.
This week, things got even worse as four black council members dug in their heels in support of Logan, executive director of the Raleigh Community Development Corp. This as three white members continued to support Treadaway, national sales manager for Flinn Broadcasting Co. who moved into District 1 in July after living in Senatobia, Miss., for 15 years.
Treadaway dropped out of the running late Wednesday, but that does not mean Logan is the default choice.
"We have the candidate that District 1 desires," said councilwoman Jamita Swearengen after she and fellow African-American council members Martavius Jones, Joe Brown and Patrice Robinson abruptly walked out of Tuesday's meeting in protest. "We want Rhonda Logan. So why not Rhonda Logan? The community has spoken. The people have spoken."
Except the people have not spoken, thanks to Morrison's stubborn reluctance to resign after being elected Probate Court clerk. The people were excluded from the process, except for a small vocal group of Logan's supporters who showed up at the council meeting two weeks ago.
That group included state Rep. Antonio Parkinson and disgraced former councilman Rickey Peete, who twice went to prison for bribery.
One white councilman told me Peete's appearance at the Nov. 20 meeting in support of Logan was "the kiss of death" for her candidacy.
And yet, white council members stuck with Treadaway – a guy who knows next to nothing about the district – just long enough for African-American members to allege with some validity that racial politics was indeed at play. Those same black council members see the District 1 seat as a chance to pad the African-American representation to eight members for the first time in the body's 51-year history.
The fact is, District 1 has been represented by a succession of seven white men, starting with W.T. McAdams in 1968. He was followed by Glenn Raines, Jack Owens, Tom Marshall, Jimmie Moore, E.C. Jones and, finally, Morrison.
But according to Steve Ross, who writes a local politics blog called Vibinc, the district is now about 54 percent black, 37 percent white and 9 percent other.
When you base it only on voter registration information, Ross wrote recently, District 1 is 34 percent black, 20 percent white, 5 percent Hispanic and the rest other.
Councilman Kemp Conrad insists the stalemate is not about race – at least not for the white members. "I will say emphatically that the people who voted against her (Logan) did not do it because of race," he said.
Conrad said he supported Mauricio Calvo, executive director of Latino Memphis, from the beginning. And when it became clear at Tuesday's meeting that neither Logan nor Treadaway would get the required seven votes, Conrad again pushed Calvo as a consensus choice.
But the four black members walked out before that could happen, leaving an already short-handed council without a quorum to conduct other important city business.
Wednesday brought a slightly lowering of the temperature with Treadaway's withdrawal. But this kind of governing in 2018 is unacceptable. Memphis in the past saw enough racially polarized politics to last a lifetime. It's time to come up with a fix to make sure that when council members are elected to other offices, they cannot stick around drawing city pay while depriving voters of the right to elect their replacements.
If that means creating a new ordinance or proposing a new referendum, so be it. Unless it cannot be helped, the council should no longer be entrusted to pick its own members.
Because this council has proven quite clearly that it is not up to the job.
---