Main Event: Tigers close strong for lopsided win over UAB
When it was over and Memphis had secured a 94-76 victory over UAB on Saturday at FedExForum, coach Penny Hardaway called it "our first blowout win" of the season.
But even this 18-point win, which raised the Tigers' record to 5-4, had some nervous moments midway through the second half.
The Tigers' lead was at 10 points when UAB's Lewis Sullivan ripped a rebound away from forward Isaiah Maurice for a put-back basket to cut the lead to eight points. Then Maurice was called for a dead-ball technical foul. UAB (6-3) made one of two free throws, got the ball, and guard Tavin Lovan cut the lead to four, at 63-59, when he made a layup while being fouled by Raynere Thornton and hit a free throw to complete the old-school three-point play with 10:49 to go.
But at the 10:36 mark Memphis senior forward Kyvon Davenport (21 points) knocked down a three to hike the lead back to seven points.
"Kind of put the dagger in us," said UAB coach Robert Ehsan.
The Tigers had survived UAB's best shot and ensured that the Blazers would not get their first win in Memphis since Jan. 2, 1999, at The Pyramid.
---
BOX SCORE: Memphis Tigers vs. UAB Blazers
---
This was Davenport's best game since the season-opening win over Tennessee Tech when he scored a career-high 30 points. He had been a starter through four games, but Hardaway moved him to the bench. In fact, Davenport was coming off his worst game – just five points and five rebounds with three turnovers in 16 minutes in the victory last Tuesday over South Dakota State.
Saturday, he hit 3 of 5 shots from long range, grabbed eight rebounds and chipped in an assist and two blocks before fouling out after playing 25 minutes. On offense, the athletic 6-8 Davenport pretty much did whatever he wanted.
Natural question: Why does his play swing from one extreme to another, why can't this be the norm?
---
JONAH JORDAN: Tip-Ins and Turnovers: Tigers fight off scrappy Blazers
---
"Myself," Davenport said. "I might get into a slump and I feel like it gets the best of me. I just gotta get out of that selfish mindset and get more involved in the game and do whatever I need to do to help the team out. And don't worry about how I miss shots or not."
Said Hardaway: "I haven't seen one guy really shut Kyvon down. Only Kyvon can shut himself down."
Take 'em, make 'em
Memphis and UAB both came into Saturday's game shooting below 30 percent from 3-point range. But you couldn't tell it by the first-half shooting gallery that was FedExForum.
Each team went 8 of 12 from deep for a heady 66.7 percent before halftime. Five different players from each team made at least one 3-pointer and 5-foot-9 Memphis freshman Tyler Harris (game-high 24 points) hit 3 of 6 from long distance in the first half, smoothly firing off the dribble and holding his form as he watched the ball go through the net.
Memphis would finish the day 11 of 24 (45.8 percent) and UAB would go 9 of 22 (40.9 percent).
After the Tigers started the season a little trigger-happy (they launched a season-high 30 treys at LSU and hit just 10), Hardaway started to give the team some limits.
Those limits, he said Saturday, might have gone too far. His goal against UAB: to restore a little freedom.
"We're trying to penetrate to the paint and then kick it out to take those threes confidently," said Hardaway. "We started stressing a little bit on taking too many threes. But in this game, you have to take them because that's what teams give you and then you have to make them."
Neither team was as successful at the making part in the second half: UAB missed 9 of 10 from behind the arc and the Tigers hit just 3 of 12.
The difference from first half to second half for Memphis?
"They kind of ran us off the line, a lot of hard contesting," Harris said. "Basically, they came out like they didn't want us to score. That's why the percentages kind of dropped."
Inside the box score
The Tigers made more assists (18) than turnovers (11) for the first time this season. Harris and Jeremiah Martin each had five assists and Kareem Brewton had four.
The Tigers forced UAB into 17 turnovers and converted them into 26 points.
Memphis forward Mike Parks had a career-high four blocks.
Each team scored 34 points in the paint.
UAB won the boards 39-31, but only shot 41.9 percent from the floor compared to 53.6 percent for Memphis.
The Tigers shot a season-high 76.7 percent from the foul line (23 of 30) while the Blazers made just 15 of 26 for 57.7 percent.
Memphis walk-on Evin Olds cracked the box score in the game's last minute with a steal and two points from the free-throw line, much to the delight of his teammates and the fans.
Announced attendance was 14,652.
Up next
Next Saturday at 11 a.m. the rivalry with Tennessee is renewed at FedExForum. The Vols were ranked 7th in the Associated Press poll released on Dec. 3.
Less than 200 upper bowl tickets remain for next Saturday's game, according to Steve Macy, Memphis senior associate athletic director.
The last word
"It doesn't matter if I start or not. It's more about winning. I get more rebounds and help the team more coming off the bench, so it's something I'm OK with doing. I like it"
– Kyvon Davenport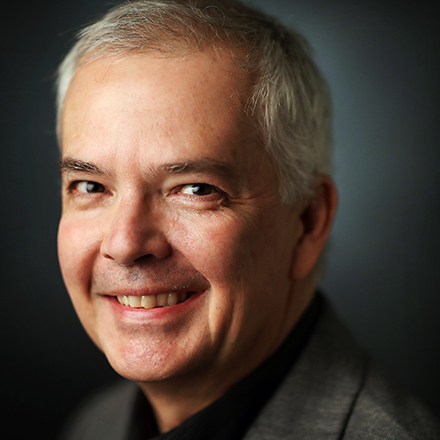 Don Wade
Don Wade has covered Memphis sports since 1998, voted on Baseball's Hall of Fame and the Heisman Trophy, and remains stunned his Kansas City Royals won a second World Series in his lifetime.
---