New AAF Entry Dubbed the Memphis Express
City's new pro football team begins play Feb. 9
They are no longer a football team without a name.
On Thursday, the city's entry in the new Alliance of American Football (AAF) announced its team name as the Memphis Express and unveiled its logo, a blue jet streaming out of a large red, white and blue E.
Team president Kosha Irby said several ideas were at play, including a departure from the oft-used "music and rock & roll" Memphis themes, and paying homage to the city's place as a distribution hub.
And yes, this means there is a connection with FedEx Corp.
"They blessed it," Irby said of the name and logo. "There is a relationship there."
How deep the relationship goes, Irby didn't offer. As for FedEx, the company released a statement saying: "We are pleased that another team is joining the ranks of Memphis' proud sports franchises. While FedEx is not affiliated with the new Memphis Express, we wish the team the best of luck during its inaugural season."
Irby said the red, white and blue colors were very intentional: "We wanted to go with a patriotic look. And it's sleek and easy to identify."
The Memphis Express, one of eight teams in the new start-up league, will begin play their first game Feb. 9. On Thursday, three other team names were introduced -- the Atlanta Legends, the Birmingham Iron and the Orlando Apollos.
Other cities with teams in the league: San Diego, San Antonio, Phoenix and Salt Lake City.
Memphis Express home games will be played at Liberty Bowl Memorial Stadium. The 10-game regular season will run through mid-April. Irby said all eight AAF teams will convene in San Antonio in early January for a training camp that will feature scrimmages, but no preseason games.
Irby says at this early date the team is aiming to have 20,000 to 30,000 fans at each of its five home games. Season ticket deposits of $50 are being accepted at https://aaf.com/tickets/. The deposits, Irby said, are refundable. Team swag is also available via https://shop.aaf.com/memphis-express.
As the Memphis sports market has become more crowded in recent years, executives with the Memphis Grizzlies and Memphis Redbirds have said they believe a rising tide lifts all boats and that competition comes less from other local sports entities in town than from alternate forms of entertainment, ranging from movies and concerts to Netflix.
Irby agrees.
"Unless there is another pro football team playing in the Liberty Bowl, we don't have any competition," he said. "We're the only one."
Although he declined to share any numbers related to financial support, Irby said conversations with local corporations have been encouraging: "Nobody has told us no yet. That's not to say they've all said yes either, but everyone has been very open about hearing our vision."
The Memphis Express will be coached by Pro Football Hall-of-Famer Mike Singletary, who made his fame as a Chicago Bears linebacker. He was head coach of the San Francisco 49ers from the middle of the 2008 season through the end of the 2010 season, compiling an 18-22 record.
Among the players signed by the Memphis Express so far are University of Memphis center Gabe Kuhn, LSU quarterback Zach Mettenberger and Vanderbilt running back Zac Stacy, who five years ago as a rookie with the then-St. Louis Rams ran for 134 yards in a Monday Night Football game against the Seattle Seahawks. Stacy last played in the NFL in 2015 with the New York Jets.
Irby says expect the Memphis Express to have a strong U of M flavor on its roster, and that does not preclude the addition of a recent Tiger quarterback such as Riley Ferguson.
"We'll leave no stone unturned," Irby said.
Business reporter Wayne Risher contributed to this story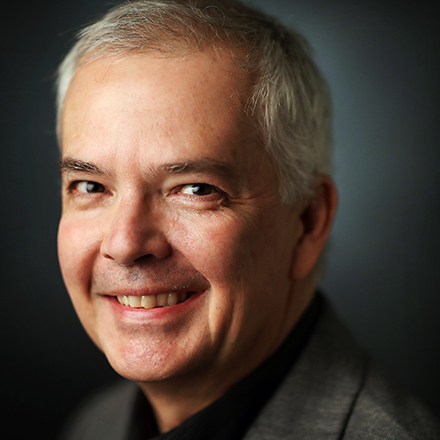 Don Wade
Don Wade has covered Memphis sports since 1998, voted on Baseball's Hall of Fame and the Heisman Trophy, and remains stunned his Kansas City Royals won a second World Series in his lifetime.
---