Elections
Early voting ends with questions, big numbers, deep differences
At the end of the 14-day early voting period in Memphis, the biggest question politicos on all sides are asking is whether what looks like a record turnout before Election Day will translate into a jump in overall turnout.
Editor's Note: Look to The Daily Memphian throughout the day Tuesday, Nov. 3, for updates and insights as record early voting gives way to Election Day balloting. Then stay with us during the evening for returns and results. 
The last day of early voting is Thursday, Oct. 29, with 26 locations open in Shelby County. Mail-in absentee voting will continue up to the 7 p.m. closing of polls Nov. 3.
The total through Wednesday topped 300,000 after passing early voting totals countywide in the last three presidential elections late last week.
---
---
Preliminary election commission totals put the daily turnout Wednesday at 14,892 bringing the total for the period to 304,524.
The total is 51.5% of the county's 590,726 voters on the rolls by the Election Commission's October 1 report.
Total turnout — early voting, absentee and Election Day — in the past three presidential general elections in Shelby County has ranged from 62% of registered voters in 2012 to 60.2% in 2016 with 60.9% in 2008.
The middle ground represented by 2008 in Shelby County came with the highest early voting turnout including absentee balloting of the past three elections in the cycle.
In all three elections, the majority of the total turnout came during the 14-day early voting period.
---
---
In 2008, the early vote, including absentee, was 63.8% of the voters who participated in the election.
In 2012 the early vote was 62.6% of all votes cast.
And in 2016, it represented 70.9% of the total turnout countywide.
In each case, the last day of the early voting period saw the greatest turnout.
Last-minute pushes
Meanwhile, Tennessee State House Speaker Cameron Sexton's statewide campaign bus trip pulled into a rainy Shelby County Wednesday, Oct. 28, for the last set of stops in suburban Shelby County.
The county is expected to be carried by Democratic presidential nominee Joe Biden, with the Republican suburbs outside Memphis contributing to a statewide victory by President Donald Trump.
There was a Trump presence during the rally in the gazebo on the Collierville Town Square, with Republican state Sen. Paul Rose making a short pitch for the president and Trump stickers featuring a caricature of the president emphasizing his trademark hair and comb-over.
---
---
Sexton's emphasis was on the Republican super majorities in the Tennessee Legislature, first established in the 2010 elections.
"In 10 short years, our state has done phenomenal things that in the previous 100 years under Democratic control would not have been possible," the Crossville Republican told the crowd of 50. "It takes having the right people there. Some people are so far left in the Democratic party that Bill Clinton and JFK would never be part of that Democratic party today."
Sexton and others on the bus tour, including U.S. Rep. David Kustoff, specifically pushed three state House races in the Shelby County delegation considered close by partisans Democratic and Republican.
---
---
Republican incumbent Mark White faces a strong challenge from Democrat Jerri Green in District 83.
Democrat Gabby Salinas and Republican John Gillespie are vying for the District 87 seat left open when Republican incumbent Jim Coley decided not to seek re-election.
And Republican Patti Possel is challenging District 96 Democratic incumbent Dwayne Thompson, a formerly Republican suburban seat Thompson turned four years ago and to which he was re-elected two years ago.
Thompson's 2016 victory has been the model for Democratic efforts to show that the suburbs may not be as solidly Republican as they have been.
Democratic party leaders are looking for other suburban footholds.
House Republican Caucus leader Jeremy Faison of Crosby, Tennessee, joined the bus tour in Collierville. Faison is making his third foray since August into Shelby County, campaigning for Republicans in the three highlighted races.
"What I see politically is there are people frustrated with national politics. To me that's abundantly clear," he said Tuesday evening before speaking to the East Shelby Republican Club in Cordova. "I meet Republicans today who are frustrated with Trump."
Faison encountered yard signs on the same lawn in the suburbs for Republican contenders for local offices and for Biden in the presidential race.
---
---
"I have seen that Trump is struggling in Memphis compared to other places of the state," he said. "I wish people would realize there is more on the ballot than just the White House. And there's more reasons to vote for Trump than just Trump himself."
But Faison's message to the 30 people in Cordova was equal parts a push for Trump and a push for Republican in the Legislature.
"He's loud. He might be rude. He cussed like a drunken sailor," Faison said of a recent Oval Office meeting he had with Trump. "I'll just be honest with you. But he knew America."
"I look to the President of the United States to stand up and fight against this massive socialist agenda," he said. "Y'all do know that socialism doesn't work."
Democratic appeals to voters are just as much about holding the line against the other party's priorities.
---
---
"Health care is on the ballot. Your civil rights are on the ballot. Justice reform is on the ballot," U.S. Rep. Steve Cohen said at a recent get out the vote rally outside Mississippi Boulevard Christian Church. "Democracy is on the ballot."
The Shelby County delegation to Nashville is majority Democrat and Faison portrayed them as disorganized and not connected with Republican super majorities that are a fact of life in both chambers to get anything accomplished.
"I want to see conservative voices speaking to the state house on behalf of Memphis," he told The Daily Memphian — an appeal Sexton would make the next day in Collierville.
"Tennessee overall is a pretty red state and a pretty conservative state," Faison said. "We have proven over the last decade that conservative values win the day. We're getting it right."
But Memphis is different politically and demographically. And Darrell Cobbins, of the organization "100 Black Men," says the vote reflects an urgency about another difference — a difference in outcomes.
"In the city of Memphis recently, we were told by the U.S. Census that poverty went down for everybody except Black people," he said at Mississippi Boulevard Christian Church. "The importance of voting is for us to address the systemic issues that have faced us for far too long and to empower leaders in our community to wrestle with those issues and generate the outcome that we want to see and that we desire to see for the betterment of this community, which happens to be 63% Black."
Faison couldn't disagree more about a government role in such outcomes.
"Equality of outcomes is very, very dangerous," he told the Cordova group, equating the concept of income equality with "massive bureaucratic government."
"There will be no settling of our current political differences, regardless of who wins Nov. 3," Faison said before the speech. "And I hope Trump wins. But regardless of who wins, we are more divided now than ever before that I can see. … There is a serious divide and it's almost like each side is holding their fingers in their ears and only wanting to talk and not hear what somebody else is saying."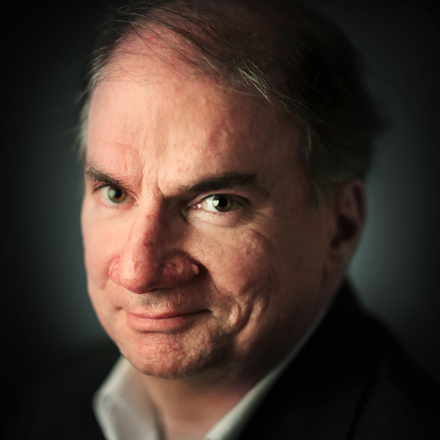 Bill Dries
Bill Dries covers city government and politics. He is a native Memphian and has been a reporter for more than 40 years.
---