Union Row project clears initial 30-year TIF approval
The first phase of Union Row, the $950 million mixed-use project along Union Avenue, is one step closer to securing the tax revenue it needs to fund public infrastructure improvements.
The Downtown Memphis Commission's Center City Revenue Finance Corp. (CCRFC) board on Tuesday, Dec. 11, approved Big River Partners' request to create a 30-year, site-specific tax increment financing (TIF) district for the 11 acres that make up phase I.
The TIF enables the developers to pay for the cost of public infrastructure improvements by capturing 75 percent of the increase in property taxes from the project.  
"We're fortunate in Downtown to have a lot of buildings we're renovating with infrastructure already in place," said DMC president Jennifer Oswalt. "There are a few pockets that need infrastructure built out, this and the Pinch (District) being one of them." 
Phase I is a $511 million project consisting of a 30,000-square-foot market, 793 apartments, 350,000 square feet of office space, a 200-key hotel, 2,664 parking spaces and multiple retail opportunities, including a restaurant on the corner of Danny Thomas Boulevard and Beale Street.
---
TOM BAILEY: Grand entrance: $950M Union Row proposed for Downtown
A major infrastructure piece is a nearly $8 million pedestrian land bridge and park, dubbed "The Lid," that will cap Danny Thomas, creating a connector between the core of Downtown and the Edge District.
"When I drive down there and see tourists walking from Peabody to Sun (Studio), I just want to put them in my car," said board member Bobbi Gillis. "This is transformational."
The economic impact plan estimates phase I will generate more than $100 million in TIF proceeds.
The TIF revenue will be used to pay for architecture, engineering, erosion, grading, utilities — all the things needed to prepare the site, Oswalt said.
The TIF will also pay for a new road that will cut through the site and a pedestrian promenade that will pass by the market.
When the CCRFC enacted the TIF program in July, it put a policy in place to limit TIFs to 15 years in most cases, but like the board's payment-in lieu-of-taxes (PILOT) program, the term can go up to 20 years for high-impact projects.
The 30-year TIF term is an exception that will require approval by the state comptroller and Tennessee Department of Economic and Community Development Commissioner Bob Rolfe, in addition to the customary approvals by the Memphis City Council and Shelby County Board of Commissioners.
---
MICHELLE CORBET: Why location is a major 'opportunity' for Union Row
---
The DMC is asking for the flexibility of adding 10 years to reach the $100 million limit in the event excess TIF revenues could be used to fund other parking opportunities Downtown, Oswalt said.
Board member Brandy Johnson-Ward recused from the vote. She declined to provide further explanation after the meeting. She is an investment banker and vice president of Harvestons Securities.
Big River Partners estimates its TIF eligible expenses for phase I to be about $80 million, according to application documents.
The state approved a 30-year TIF for the Binghampton neighborhood, which unlike the site-specific Union Row TIF, can use the increase in property tax revenue to support public infrastructure projects throughout the neighborhood.  
The DMC's Equal Business Opportunity program has a target of 25 percent of project costs being spent with minority- and women-owned business enterprises (MWBE).
The development team is striving to spend 28 percent with MWBEs, which comes out to $91 million.
"That's a lot of work," said Kevin Adams, managing partner of developer Big River Partners. "I don't know if we have enough people in Memphis to fulfill that. It's our duty and our mission, but it's going to take everyone working together to find that many contractors and subs to fulfill that."
CCRFC board member Sean Morris agreed that it will be difficult for Big River Partners to achieve spending $91 million with MWBEs, but reminded Adams, on the professional side, there are a "whole host of businesses" that have historically been overlooked as developers typically focus on construction.
---
MICHELLE CORBET: City Council reacts positively to first official Union Row presentation
---
The properties that make up phase I, bound by Union, Danny Thomas, Beale and Robert Church Park, currently bring in $188,000 in annual property taxes to the city and county.
Over the 30-year TIF, the city and county will receive about $2 million a year in taxes. When the TIF expires, the city and county will see an annual tax increase of $10 million.      
Developers plan to start construction in June 2019 with an anticipated completion in mid-2021.
The renovation of the Memphis Cook Convention Center and One Beale will be coming online around the same time. 
"This is one of the largest mixed-use developments in Memphis history," Oswalt said. "I can't say enough about how it will connect other areas of Downtown and investments."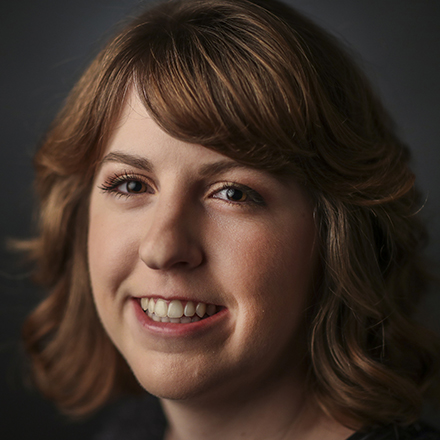 Michelle Corbet
Michelle Corbet covers business for The Daily Memphian. Prior to, she was a reporter at the Memphis Business Journal. A native Memphian and University of Memphis graduate, Michelle covered business in Conway, Arkansas after college. Michelle got her start covering business as an intern at The Commercial Appeal.
---