Hardaway backs independent redistricting to avert gerrymandering
State Rep. G.A. Hardaway, still smarting from 2012 redistricting, says Tennessee's Black Caucus will focus on the importance of voting in 2019 and could seek an independent commission to draw House districts after the 2020 census.
Hardaway, a Memphis Democrat, contends the controlling Republican Party gerrymandered district lines in its favor six years ago, costing Democrats seats. Republicans now hold a 73-26 advantage in the House and 28-5 edge in the Senate.
With Gov.-elect Bill Lee set to be inaugurated Jan. 19, a week and a half after the 111th General Assembly convenes, Hardaway said the Tennessee Black Caucus of State Legislators will likely "communicate with (Lee) so he understands the need for a fair redistricting process" and see where he stands on the matter.
Following the 2020 census, U.S. House and Senate districts, as well as Tennessee congressional districts, will be redrawn based on the population.
"We're currently evaluating where we want to go on this, but we may be ready to talk about an independent commission charged with redistricting and keeping it away from the political whims of the parties," Hardaway said. "That redistricting piece is going to be a major part of our effort going into 2020 and, subsequently, preparing for the redistricting in 2021 or '22."
The legislative group could run into a wall, though, with Lee and Republicans.
Lee spokeswoman Laine Arnold said Tuesday, "Redistricting has been repeatedly upheld as a legislative responsibility and Gov.-elect Lee does not support efforts that would attempt to move it to a third party outside of the General Assembly."
Starting in 2019, nevertheless, Hardaway said the Black Caucus initially plans to play a "stronger" role in educating residents on the importance of participating in the 2020 census. Not only does the head count affect state-shared funding for cities and counties, as well as state dollars from the federal government, Hardaway said, people need to know "how it impacts the ability for the 'one man, one vote' to become a reality for Tennesseans."
"A lot of the problems we have in D.C. and a lot of the problems we've had in the Tennessee General Assembly have been the result of extreme redistricting, and it makes it politically impossible for some of my colleagues to be able to compromise and come to a meeting of the minds, right or left of center," Hardaway said.
He further argues Republicans' redistricting plan is gerrymandered to the point "they have no real balance in their constituency."
On the contrary, Republican leaders have said Democrats who controlled the Legislature for a century drew district lines to suit their needs and that the plan adopted in 2012 was the fairest Tennessee has ever had.
They say public input was taken, and the Senate and House took each other's plan and collaborated for the drawing of congressional district lines.
Glen Casada, Republican House speaker-nominee, said if Democrats had a problem with the redistricting plan in 2012, "there sure was no one complaining." Instead of a "blanket accusation," he said he wanted to know specifics from Hardaway.
"But in regards to an independent source, the Legislature's drawn our lines for 200 years, Democrats, Republicans. It's turned out well over the course of history," said Casada, a Franklin Republican who has held leadership positions for a decade. "We'll listen to his proposal like we will everybody's, but without specifics I sure don't see the merit. But again, the committee system is there for such things, and we'll listen."
The redistricting plan was barely challenged from a legal standpoint.
Lt. Gov. Randy McNally, an Oak Ridge Republican, responded by calling the last redistricting process "one of the most open and transparent" in Tennessee history.
"The maps created for the 2012 election cycle were fair, legal and withstood court scrutiny," McNally said. "We plan for the next redistricting process to meet that same standard. Independent commissions may have the veneer of independence, but only the General Assembly is ultimately accountable to voters. The Constitution gives the General Assembly authority to draw legislative districts in Tennessee. We plan to execute that authority."
But former House Minority Leader Craig Fitzhugh, a Ripley Democrat who ran for governor this year and left his legislative seat, said there is no question the districts were rigged by putting Democrats into a few slots where they would be guaranteed a win and creating more Republican districts where they would have little opposition.
Either a citizen redistricting commission is needed to redraw the district map or Democrats need more numbers to "even it out," Fitzhugh said.
State Rep. Jim Coley, a 12-year Republican legislator from Bartlett, said the Legislature followed required guidelines for drawing districts to reflect ethnic and racial makeup of the districts, as well as population.
"All I know is the districts, the Republican districts in Shelby County when we drew those, we were given certain parameters in which we had to make a decision about the drawing of the lines, and we stayed within those parameters," Coley said.
He added one of the keys to drawing new district lines is making sure the plan isn't challenged in court. Coley acknowledged it will be interesting to see how Democrats in the Legislature approach the matter.
"The Democrats have got a job cut out for them because the state is so red," he said.
Likely topic
Senate Minority Leader Jeff Yarbro, a Nashville Democrat, has sponsored legislation several times requiring a third-party redistricting plan to combat gerrymandering.
"It's a great idea," Yarbro said. "I think it will come up this session and, frankly, you had a lot of Republicans lose their elections this year because they drew themselves into such safe districts, they were vulnerable in a primary challenge."
Yarbro said gerrymandering is bad for elected leaders, voters and the government, yet it is difficult for politicians who wield control to avoid giving themselves an advantage at the polls.
"It's time to take the drawing of lines out of politicians' hands," he added. "The people should pick their elected officials instead of the elected officials picking their voters." 
Hardaway, who played a role in offering redistricting alternatives to Republican plans in 2011-12, backs his assertions, saying the process wasn't fair in terms of having "adequate resources" to counter the controlling party.
Democrats "were hampered," he said, because they had to share attorneys with the majority party and didn't have access to mapping and data experts.
With better legal resources, Hardaway said, Democrats could have waged "an effective legal challenge" to the House redistricting plan as a violation of the 1965 Voting Rights Act.
Specifically, Hardaway said, his former House District 92 residence was drawn into the district of District 86 Rep. Barbara Cooper, a Memphis Democrat, requiring him to find an alternative legislative seat.
Hardaway contends Democrats should have maintained their number of House seats in Shelby County and should have picked up two more that would have been primarily African-American districts.
On the Senate side, he said, an additional district comprised mainly of African-Americans could have been created in Shelby County as well as in Hamilton County.
Casada, though, didn't buy Hardaway's argument and said population and shifts over a decade dictate the boundaries of House and Senate seats.
"Just because you're an incumbent and your district loses population, we're not going to show favoritism," he said.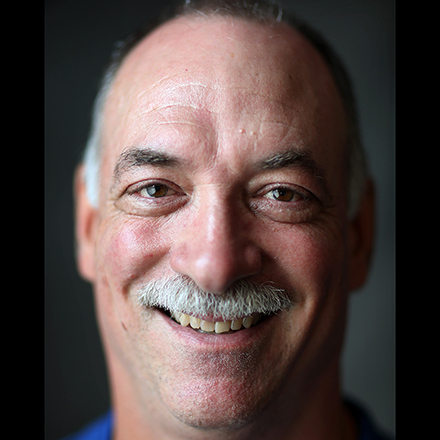 Sam Stockard
Sam Stockard is a Nashville-based reporter with more than 30 years of journalism experience as a writer, editor and columnist covering the state Legislature and Tennessee politics for The Daily Memphian.
---