Downtown
COVID takes bite out of Downtown tourism fund
The tourism and dining squeeze of COVID-19 took a $4 million bite out of a key source of money for improvements to pump up the Downtown Memphis economy.
The Downtown Tourism Development Zone's (TDZ) revenue was down 22% in the fiscal year ending June 30, 2020, four months into the pandemic. Officials expect it to come up short again next year but don't know how much yet.
Sales at Bass Pro Shop, a major contributor to the TDZ, were off 19.5% from March 1 through July 31, but benefited from a warm weather surge in boat buying.
The TDZ shortfall could mean city officials seek other alternatives to meet commitments for projects including a Tom Lee Park upgrade and the relocation of Memphis Brooks Museum of Art to Downtown from Midtown.
Chief operating officer Doug McGowen said the city was still working on a forecast of how COVID-19 might affect the TDZ next year.
Uncertainties include vaccine availability, when the tourism economy begins to rebound and how quickly it comes back.
Too early to tell
"I would suggest that the projects that we were committed to, we're still committed to. We we're just going to have to figure out a way to continue to support those projects, whether it all comes from straight TDZ or if there's a bit of a delay in our ability to deliver on the money. But it's still too early for me to tell," McGowen said on Tuesday, Nov. 24.
"We made our partners at the MRPP (Memphis River Parks Partnership) and Brooks Museum aware there is a bit of an impact but we remain committed to those projects and it's too early to make any particular forecasts about how we might have to adjust, if we have to," McGowen said.
Riverfront park operator Memphis River Parks Partnership is organizing a $60 million revamp of Tom Lee Park that has received about $5 million in TDZ funds and is scheduled to get another $5 million.
---
---
The bulk of Tom Lee Park improvements is scheduled to start after the 2021 Memphis in May International Festival, although the first phase, connecting the park to the blufftop at Vance Park, is expected to begin sooner.
The $110 million Brooks relocation from Midtown to Downtown is further from construction, with a pre-COVID-19 project schedule calling for completion in 2025.
The backstory
The TDZ was established in 2001 to capture state and local sales taxes in the Downtown area to spend on improvements of the convention center and related facilities. It has since been expanded to cover the Pyramid home of Bass Pro Shops, the riverfront, Pinch District and Mud Island.
---
---
The TDZ is projected to generate more than $400 million over 30 years, before it's phased out in 2032. It corrals increases in 7% state sales tax and 2.25% local sales tax over a baseline amount within the Downtown area. Restaurants, hotels, nightclubs, stores and Memphis Light, Gas & Water utility bills create revenue for the TDZ.
It had been reliably producing about $20 million a year in revenue since Bass Pro opened in the retrofitted Pyramid, but that number slipped to $16 million in the year ending June 30.
Annual revenues cover about $15 million a year in debt on the Pyramid and Renasant Convention Center, plus a $5 million surplus for other projects.
Citywide sales tax has been coming in higher than the city's dire predictions, as people continue to spend money, albeit in different places, McGowen said.
---
---
"What's not coming in is spending in Downtown. There is no volume of soccer and baseball, no volume of hotel guests, no volume of tourists, no volume of people who come to do touristy things, which is the sales tax that feeds into the TDZ," McGowen said.
'A shell of itself'
Memphis Tourism chief executive officer Kevin Kane regards the locally owned restaurant chain Huey's as a bellwether of the local tourism and leisure economy because it has locations scattered across the metro area.
"They're saying, 'We're not even, but we're OK everywhere except for one location, Downtown Memphis,'" Kane said.
"Downtown is just a shell of itself. Because there's almost nobody working at AutoZone and ServiceMaster. Indigo Ag is all working at home. Raymond James, they're halfway out the door. A lot of those office buildings are just empty."
Kevin Kane
"There's no convention center. There's no conventions in town. There's nothing at the FedExForum. Nothing at the Orpheum. Nothing at AutoZone Park. So there's nothing to bring people Downtown. So the hotel occupancies Downtown are the worst in the city. They went from the best to the worst," Kane said.
The Downtown TDZ generated $16,098,260.46 in the year ending June 30, compared to $20,320,524.25 a year earlier.
The numbers suggest a reduction of about $45 million in sales subject to state and local sales taxes within the TDZ, from about $219 million in fiscal 2019 to about $174 million in fiscal 2020.
Meanwhile, revenues from a Graceland tourism development zone were off nearly 51%, falling to $1,166,782.79 from $2,371,898.05 the previous year.
Bass Pro sales fall
Individual sources of sales taxes going into tourism development zones are held confidential by the state, but Bass Pro Shops at the Pyramid's sales numbers are disclosed in monthly sales reports to the city, which owns the Pyramid.
Bass Pro sales at the Pyramid were off about $4.1 million year over year from March 1 through July 31 and down about $3.7 million for the first seven months of 2020, according to the Springfield, Missouri retailer's sales reports.
The outdoor goods store had been on an upward trend before COVID-19 hit, logging $48.2 million in sales in 2019, a 4.8% increase from $45.9 million in 2018.
Boat sales surged starting in May, reflecting a national trend of people regarding boating as a relatively safe, socially distant recreational pursuit after the shelter-at-home orders of March and April.
Through July 31, Bass Pro Pyramid boat sales of $3,784,939 had exceeded boat sales for all of 2019, $3,678,754.
---
---
McGowen said the TDZ typically carries over a $20 million balance into the city's new fiscal year, enough to more than guarantee about $15 million in annual payments on bonds issued to prepare the Pyramid for adaptive reuse and buy out Shelby County's interest in the Renasant Convention Center.
Even with a reduced amount of revenue next year, "What I do know is that in the most dire of circumstances in (fiscal) 2022, we'll be able to cover our debt service for the TDZ. We may not have excess money to put to any projects, but we'll be able to cover that debt service. Hopefully we're on the path to recovery at that point," McGowen said.
Uses wide-ranging
Recent uses of TDZ surplus have included $11 million to $12 million for upgrades to ancient sewer and other infrastructure in the Pinch District, to complement mixed-use redevelopment and St. Jude Children's Research Hospital's expansion; $25 million for the Renasant Convention Center modernization, which is wrapping up; $3.5 million for the Cossitt Library renovation, scheduled for completion next spring; and new walking/biking trails that completed the RiverLine.
Also on the city's radar for future TDZ funding are improvements to Mud Island River Park, once the MRPP figures out a path forward for the deteriorated, outdated river-themed park.
---
---
McGowen said the city has asked the Tennessee Department of Revenue for figures on TDZ collections since July 1, in hopes of better forecasting what the fund will do next year.
The wild card is the timing of recovery from COVID-19, McGowen said.
"When the vaccine comes in the spring, do we see a rapid, significant uptick in tourism? Interestingly, during this pandemic we've had some new assets come online, the Canopy Hotel's come online, the new Hyatt Centric will be online, so that would be revenue generated for the Tourism Development Zone, and the new Convention Center will be online," McGowen said.
"So we have a hit from the pandemic, but coming out of it with a vaccine we're going to have a few new oars in the water to generate new revenues, if you will ... I would suggest it's too early for us to make any broad-ranging assertions about what we may or may not do," McGowen said.
Hotel and airline industries have been predicting a slow recovery that takes two to three years to get back to 2019's high-water marks.
"It's just going to be a slow crawl for places like Beale Street and The Peabody," Kane said.
"This fiscal year it looks like we're going to have a COVID hangover."
Kevin Kane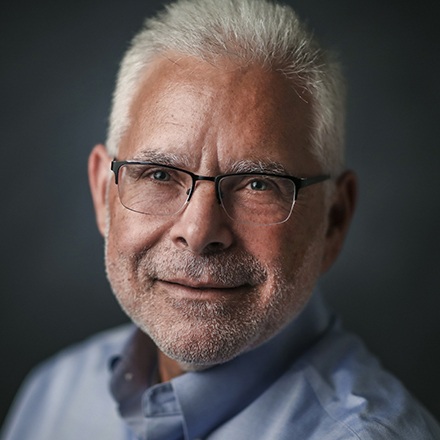 Wayne Risher
Business news reporter, 43-year veteran of print journalism, 35-year resident of Memphis, University of Georgia alumnus and proud father and spouse of University of Memphis graduates.
---