Memphis airport zeroes in on Boston flight for Indigo
Memphis International Airport has been trying to get nonstop service restored to Boston since Delta grounded the flight in January 2014 as part of steep cuts at its former hub.
But airport officials say the emergence of Boston-based Indigo Ag as a growing employer in Memphis has given the airport ammunition to help pursue one of the airport's most desired routes.
Delta and JetBlue both have big footprints in Boston and could be natural fits for a Memphis-Boston nonstop, say Memphis airport officials, who've talked with all major airlines serving both cities.
Airport Authority chairman Pace Cooper told the airport board Thursday that Indigo Ag's growth in Memphis creates momentum for efforts to win a Boston nonstop, currently the airport's No. 1 goal.
"This company has been all over air service as a topic for moving their company to Memphis," Cooper said. "I just wanted to tell you, though it's quiet in between announcements and what is coming next, we are working on some very healthy and big things," Cooper said.
Indigo, which is at 350 employees and counting at its Boston corporate headquarters, has gone from a couple dozen Memphis employees to 175 since 2017 and plans to add another 700 at a headquarters for North American commercial operations in Downtown Memphis over the next three years. The company's main business is coating seeds with microbes to make crops more productive.
Memphis Mayor Jim Strickland said after the Indigo Ag announcement that the company's expansion isn't contingent on winning a Boston nonstop, but his administration and officials from Memphis and Boston airports are working with Indigo Ag to convince an airline to provide the nonstop.
---
TOM BAILEY: Indigo Ag bringing 700 jobs to Downtown Memphis
---
Memphis airport officials have steered Indigo Ag into discussions with individual airlines about setting up a corporate travel program, in which airlines seek commitments for a certain level of business in order to provide service.
"This opens us the chance for us to work with a specific customer base," said Chip Gentry, air service research and development manager in Memphis. "We're very excited to see that this comes to fruition," Gentry added.
Boston and San Francisco are Memphis's top two destinations not served by nonstops.
Airport data shows 83 passengers a day each way currently traveling between Memphis and Boston by way of connecting flights on airlines including American, Delta and United.
That's enough to fill a smaller, regional jet, but the challenge of putting together a sustainable nonstop flight is that travelers have different airline preferences, driven by frequent flier programs, and different scheduling needs.
Memphis has pursued a Boston nonstop vigorously since the tenure of Will Livsey, its first manager dedicated to growing air service.
Airport officials have pushed for Boston with major airlines serving both cities, along with JetBlue, which doesn't serve Memphis. Memphis has been trying to land JetBlue for years.
Gentry said JetBlue, Delta and American have significant presence in Boston.  United and Southwest also serve both cities.
---
WAYNE RISHER: Airport eyes sweeter incentives to attract new flights
---
Gentry said when Southwest is operating its nonstop between Memphis and Baltimore, that has been the fastest way to get from Memphis to Boston, leaving Memphis around 6 a.m., connecting in Baltimore and arriving in Boston before noon. The Baltimore flight is on hiatus but will be back in January.
Gentry said the airport has been trying to identify other companies and institutions that could benefit from a Memphis-Boston flight, to bolster the sales pitch to the airlines.
---
WAYNE RISHER: With airport modernization project under way, officials begin looking ahead
---
Besides Boston and San Francisco, other destinations in the top five for Memphis are San Diego, Seattle and Raleigh-Durham.
Memphis air service has dwindled from about 300 flights a day at the peak of the old Northwest-Delta hub to 82-83 a day in recent months. But a large share of the eliminated flights were connecting flights using small aircraft.
Airport officials say the volume of local passengers, not just ones making connections here, reached an all-time high this year as airlines brought in larger planes and air travel became more affordable for locals due to increased competition.
Gentry pointed out that if Memphis does land a Boston nonstop, it could be priced somewhat higher than recent Memphis-Boston fares, which averaged $233 each way. Airlines tend to charge more for some nonstops because they're selling added convenience compared to connecting flights.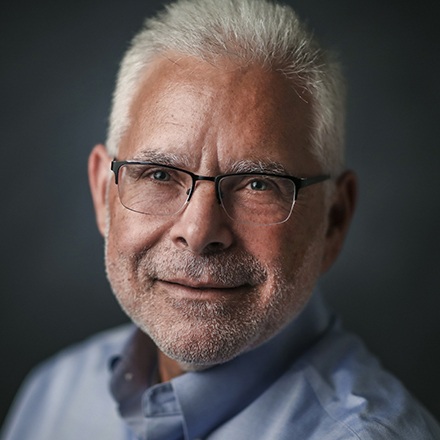 Wayne Risher
Business news reporter, 42-year veteran of print journalism, 34-year resident of Memphis, University of Georgia alumnus and proud father and spouse of University of Memphis graduates.
---