Tech901 course helps Rhodes College employee grow in career
With a $250 class – and hard work – Kimberly Wamble was able to grow her salary by 20 percent.
Wamble was working as an assistant for the dean of admissions at Rhodes College when she overheard a meeting with college officials and Tech901 in the summer of 2016.
 "I'm always in earshot hearing what's going on in (the dean's) office so I kind of heard him talking about it and I just thought that was kind of neat, what they were doing, so I came to the info session and I found out how affordable it was and was like, 'You know I've always been into technology, I could just go,'" Wamble said. 
Founded in 2015, Tech901 is a Memphis nonprofit that works with local and out-of-town employers considering coming to Memphis that are seeking tech talent. The organization does that work, through training and education, to align students with the technology skills those employers are seeking in prospective employees.
"We are not a job placement firm, but we do try to ... connect students with employers and positions that have been sent to us, because often employers will come to us and say, 'Hey, we need 50 people or hey we need 10 people or hey we need 100 people,' and they may not be looking for 50 people from us specifically, but they need 50 people with the necessary skills," said Briahna Chambers, a Tech901 lead instructor. 
Tech901 has an IT track and a development track. The development track includes Code 1.0 and web programming. Web programming, a new course, will begin in January. Coding classes are 14 weeks, IT classes are 12 weeks and the project management class is eight weeks. Classes generally have 30 students.
Wamble applied for Tech901's Code 1.0: introduction to computer science course – by taking an aptitude course — and enrolled in August 2016. The course, based on Harvard University's CS50 curriculum, covers basic computer programming, a survey of computer science topics and programming exercises. Students can receive a Harvard edX certificate of completion after its duration.  
"You're taking a Harvard class, literally," said Briahna Chambers, a Tech901 lead instructor. "And you're learning all the basics of software development and it gets pretty advanced in the class. The languages that we probably focus on is the C language and the end of the class we go into Java and at the beginning of the class we touch on Python."
Wamble told her employer that she was taking the course and getting a certification, and that she didn't have plans of doing anything, but that she was interviewing with FedEx Corp. and another company. The other company chose another candidate and Wamble felt FedEx was too corporate and she was too new to the tech field.
She used the fact that she was taking the course as leverage for a pay raise in her administrative role. She also learned of an upcoming open position at Rhodes.
"I waited for the position to open up and it turned out to be a position in data services at Rhodes, which is not technology but a part of our IT department," Wamble said. "IT does more like troubleshooting, computer help, stuff like that. Data services is actually data analysis. So it's like statistics and reports and digging into data that people may want to use."
And the new role, a business systems analyst, had a higher salary than the administrative role, even with that raise. Wamble started that role in July.
"My previous job as the assistant to the dean was highly administrative, it was anything that wasn't teachable, I was taking notes and making travel arrangements, and ordering supplies," Wamble said. "Doing the typical office type of stuff. And I had other jobs, I had always been in administration and I loved the job, but the pay was not what I wanted. And I loved the environment, which is why I didn't just jump into the next tech job."
Wamble said her new position is much more technical and requires a lot of independent work. And she is still learning.
"I was so used to being an admin and being a problem solver, it's like, 'Oh, this person wants this information, I'm just going to give it to them, I'm solving the problem, I'm getting it done," Wamble said. "And (my new coworkers) are like, 'No. This person asked one question, but this one question involves 15 other questions. You have to look into these,' and if you don't have the institutional knowledge, you don't know.'"
And she's still taking tech courses, online through edX, and reading technical articles.
"I think coming to Tech901 gave me the proper thought process, because before I wouldn't have thought about data or those types of things in the way that I think about them now," Wamble said.
Three people have signed up for waiting lists, are taking courses, or will start courses in January based on Wamble's recommendation.
"I tell people all the time, I have a bachelor's degree (in business management) and $60,000 worth of student loans and I don't use it all, and I paid $250 and came here and immediately got a raise," Wamble said. "Very worth it."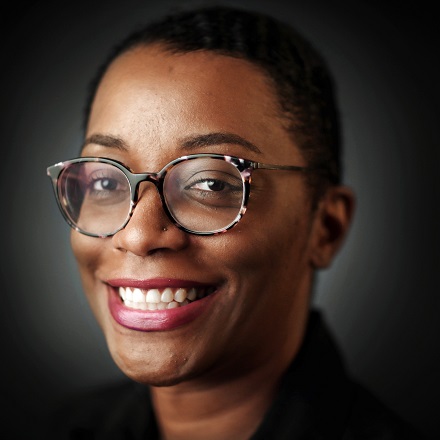 Elle Perry
Elle Perry covers arts and culture and other news for the Daily Memphian. She is a native of Memphis and a two-time graduate of the University of Memphis. Elle previously worked for the Memphis Business Journal and has written for publications including The Memphis Flyer and High Ground News.
---