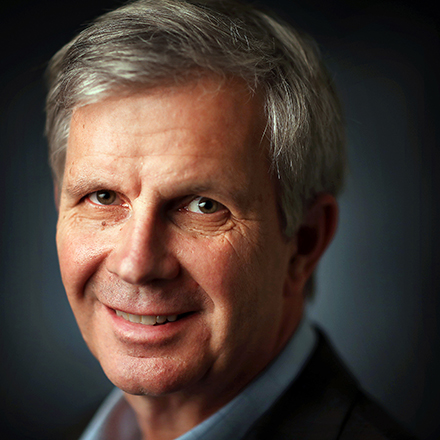 Geoff Calkins
Geoff Calkins has been chronicling Memphis and Memphis sports for more than two decades. He is host of "The Geoff Calkins Show" from 9-11 a.m. M-F on 92.9 FM. Calkins has been named the best sports columnist in the country five times by the Associated Press sports editors, but still figures his best columns are about the people who make Memphis what it is.
Calkins: As Memphis braces for No. 3 Tennessee, the thrill is back
Twelve cough drops. Not one, not two, not three, not 10.
Memphis coach Penny Hardaway thinks it will take him a dozen cough drops to get through Saturday's game against No. 3 Tennessee.
Hardaway started to bring cough drops to games after he realized that coaching at the college level made him hoarse.
"I usually do two or three," he said. "It's going to take about 12 on Saturday. I'm going to be popping them every three seconds."
How great is that?
Saturday, Memphis and Tennessee will play a basketball game in front of a sellout crowd at FedExForum.
It is the program's first sellout since 2009. And it is the first big-time game — with a big-time atmosphere — since, well, let's examine that.
I asked Memphis guard Jeremiah Martin what's the biggest game he ever played at FedExForum.
"Last year when we played Cincinnati here and they were ranked No. 9," he said.
Note: Memphis gave away 2,000 tickets to that game just to get a respectable crowd.
So it wasn't last season (Tubby Smith's finale), and it wasn't the season before that (Smith's uninspiring debut), and it wasn't the season before that (Josh Pastner's finale), and it wasn't the season before that (when Memphis deflated the year before it began with a loss to Christian Brothers). 
As best I can tell, the last really big-time game at FedExForum — with a big-time atmosphere — was March 1, 2014, when Memphis beat No. 7 Louisville, 72-66.
Which means Memphis fans will have waited 1,750 days for this moment, a moment that had begun to seem like it may never come.
That's one reason there has been so much reminiscing about previous Tennessee games this week, because this game conjures memories of those.
The apex was the February 2008 game, of course, when Justin Timberlake, Priscilla Presley and the largest regular-season college basketball audience in ESPN history watched No. 1 Memphis take on No. 2 Tennessee.
Madonna Learning Center auctioned off an assortment of tickets to that game as a fundraiser. Here's what they got:
Four seats in a suite: $10,000.
Four club seats: $4,500.
Two seats in the lower bowl: $3,500.
And that was before Memphis coach John Calipari suggested (really!) that Memphis should secede from Tennessee and before Tennessee coach Bruce Pearl marched into Jillian's, stood on a table and said, "We're 40 minutes from No. 1. With your help and God willing, we're going to kick Memphis' …"
Pearl turned out to be right, of course. But it is one of the rare sporting events — the Grizzlies' triple-overtime loss to Oklahoma City in the 2011 playoffs, and the football Tigers' loss to Central Florida in the 2017 AAC Championship Game are others — that most Memphians remember fondly even though their team lost.
An 8-year-old kid named Tyler Harris was at FedExForum for the game.
"I just remember the atmosphere," he said. "It was crazy."
A  recently retired NBA star named Penny Hardaway was at FedExForum for the game.
"I just remember the energy in the building before the game even started," he said. "You could just feel the energy in the building and it was nothing short of greatness watching that game."
Saturday may or not bring great basketball. But it will almost certainly bring a great basketball vibe.
Chris Paul — who will be in town with the Houston Rockets — already hit Hardaway up for tickets. The game has been a hard sellout since early in the week.
"It's very exciting, I get butterflies just thinking about it," said Harris.
He's not the only one.
In that sense, the event is already a victory for Memphis, no matter what happens after the tip. Tennessee coach Rick Barnes has already rebuilt his program. Hardaway has just gotten underway. So the game itself isn't exactly a fair fight.
But Hardaway has already restored the feeling of Memphis basketball, the anticipation and the thrill. 
"I hope the atmosphere Saturday is as crazy as it's ever been," Hardaway said.
And I hope 12 cough drops isn't enough.
---