New program places working artists in Memphis preschools
National organization wants to bring college intern museum program to Memphis
Fifty Shelby County Schools pre-kindergarten teachers and administrators began professional development workshops in early childhood visual arts curricula, art center management strategies and the connections between visual arts, literacy and early childhood development in late September.
And, after several weeks of training, six local teaching artists began assisting educators at Ridgeway Early Learning Center and American Way Head Start weekly by guiding lessons with students and providing on-site mentoring.
The pre-K arts education is part of Studio Institute's Creative Start Memphis pilot program. Studio Institute is the national division of Studio in a School. Agnes Gund, philanthropist and president emerita of The Museum of Modern Art, founded Studio in a School in 1977 in New York in response to government cuts in arts education funding. In October, the Wall Street Journal named Gund a "Philanthropy Innovator."
"Studio has programs for every age, we've kind of thought about what art offers and thought about what students want to do," said Tom Cahill, Studio Institute president.
According to Cahill, Creative Start Memphis is based on 40 years of work, including 22 years of working in pre-K classrooms.
"We built the curriculum around the idea of both physical and cognitive opportunities," Cahill said. "The kind of ways that there could be social experiences that encourage kids to share and to be appreciative of one another's work. Getting kids to really both problem-solve and problem-find. Developing their own approaches to things. And you see that the way the work comes out. It's not all the same."
DeAnna McClendon, director of Shelby County Schools early childhood education division, said that the division is excited about the partnership.
"This visual arts instruction provides additional support for literacy and foundational skills instruction for our students in pre-kindergarten," she said.
Each art lesson has a literacy component, in form of a book. The artists don't necessarily read the book with students while they are there, but teachers will show pictures from the book after the fact. First comes the lesson, student engagement, student reflection and then the book.
"(Shelby County Schools) sees the relationship between this quality art experience and kids' growth," Cahill said. "And they see it also, I think, as not only an art experience, but as tied to creating literacy skills and to language and to counting and to all the things kids need to do. … Children learn through a certain kind of engaged play. And art is one of those, at this age, is very tied to that."
Amy Foote leads the Memphis artist team. Foote, a Memphis native, has a B.A. in studio art from St. Louis University and a M.S. in art education from the University of Tennessee. She has helmed education programs in schools and museums in Memphis, Denver and North Carolina for the past 15 years.
The other artists are painters Carl Scott, Terry Lynn and Anthony Lee, mixed-media artist Peyton LaBauve and sculptor Tracy Treadwell. 
"It's fun and rewarding, because you can instantly see the kids connecting with the artwork," LaBauve said.
"I love it because it gives me the time for my personal practice and I've noticed I've started producing more work since I started working with the Studio Institute, because I come home and I have all these ideas," Treadwell said.
The artists work as part-time Studio Institute employees three to nine hours a week in the classroom, depending on their individual schedules. Some artists teach one class a week, while others teach more. The artists also participate in paid training sessions, community events and professional development workshops for teachers.
"Four is the age where kids go from working sort of abstractly, to naming and making figurative pieces," Cahill said. "Most students in a pre-kindergarten classroom will move through that over the course of the year. Some will be there now and some will be there at the end of the year and a few over the summer. Kids get excited about telling stories through their artwork and once they do that it sort of takes off."
At a workshop on Dec. 15 at the Benjamin Hooks Central Library, the teaching artist team hosted a free art and literacy workshop for children and families where attendees created art based on illustrated books.
The organization plans to expand Creative Start Memphis.
"The plan would be to hopefully double or triple the size of the program next year," Cahill said.
Why Memphis?
"In each community we go to the key thing is to be able to contribute," Cahill said. "And being able to contribute in a way that's sustainable. So, here there's a really strong visual arts community, although Memphis is known so much for music and has a strong dance program, but we looked for a city where there was an artist community. … Another thing is that our work has always been in a very large school system. … I think in this particular district, the piece that really resonated was the early childhood piece."
Studio Institute's growth in Memphis won't be limited to the pre-K contingent.
According to Cahill, the organization also hopes to bring its paid summer internship program that places college students in museums and other cultural institutions to Memphis. The interns generally work in curatorial, education, development, finance and special event roles.
"The aim of that work is to really get college students to see how important cultural institutions are and that they can contribute to them and maybe they can go on to jobs in cultural institutions or maybe they want to be board members of civic organizations that support the arts. But having meaningful experiences while you're considering careers."
Founded in 1999, ARTS Intern is active in New York, Boston, Cleveland, Philadelphia and Providence, Rhode Island.
"For a long time, the art community didn't feel accessible," Foote said. "Even though we had Memphis College of Art and a lot of artist retention in the city, with (MCA) going away in a couple of years, I'm worried about the artist retention. Now starting (Creative Start) and establishing the ARTS Intern program is going to help maintain that presence for Memphis which is so vital to our culture, because we rely on our artists, our musicians, all the expression, to keep us together."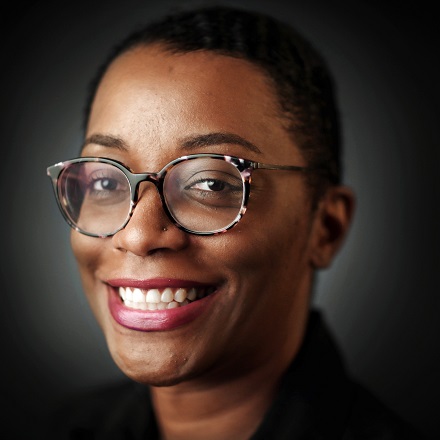 Elle Perry
Elle Perry covers arts and culture and other news for the Daily Memphian. She is a native of Memphis and a two-time graduate of the University of Memphis. Elle previously worked for the Memphis Business Journal and has written for publications including The Memphis Flyer and High Ground News.
---