Haslam considering run; Boyd nixes idea of replacing Alexander
Gov. Bill Haslam is mulling a run for the U.S. Senate seat to be vacated by Sen. Lamar Alexander while University of Tennessee interim president Randy Boyd is ruling out the 2020 race.
Meanwhile, former state representative Joe Carr of Rutherford County, who lost to Alexander in the 2014 Republican primary, is considering entering the fray.
Alexander's announcement Monday that he will not seek re-election in two years leaves a vacuum to be filled, and in this red state, likely a heavy Republican field and a tough opportunity for Democrats.
Haslam, who previously had not ruled out a U.S. Senate candidacy in 2020, told The Chattanooga Times Free Press on Monday he is giving "serious consideration" to running for the post. Haslam's office did not respond to requests for comment.
According to other reports, Alexander said Haslam would be a good replacement.
On the other hand, Boyd, who lost the Republican primary for the governor's seat in August, said he is "not even" considering entering the U.S. Senate race.
"Running for governor would help me serve my state the best way I thought I could," Boyd said. "Being president of UT is another great way of doing that, and I'm totally focused on doing it, and I'm committed to doing it for the next two years, which means I wouldn't live up to my commitment if I ran for the Senate. Besides that, I'm not really interested in it. The idea of moving to Washington, D.C., is not really appealing to me."
Carr, who served in the state Legislature and has been a Tea Party candidate for numerous political seats over the last few years, said he had no comment about Alexander's decision to step away in 2020, other than to say when he ran in 2014, he received more than 271,000 votes and won 29 counties, including Alexander's "home counties" of Blount, Sevier and Loudon.
"Times have changed since then for the Republican Party and I need to think about what my role should be in light of his announcement," Carr said via text.
Middle Tennessee State University political scientist Kent Syler mentioned U.S. Rep. Diane Black, House Speaker Beth Harwell, who left the Legislature this year and made a failed run for governor, recently elected congressman Mark Green and just about any member of Tennessee's congressional delegation as potential candidates, as well.
Based on congresswoman Marsha Blackburn's overwhelming defeat of former governor Phil Bredesen for Bob Corker's Senate seat, and barring unforeseen events with President Donald Trump, Tennessee likely will elect another Republican senator, Syler said.
"A lot of Democrats are going to look at it and say, 'Why get involved?' " he said.
Instead, Syler predicted a "crowded" Republican primary, especially if Trump's numbers remain positive over the next couple of years. Candidates are likely to start raising money at the start of 2019, he added, but predicted those who can finance their own campaigns, such as Haslam and Black, would have the advantage.
Syler even mentioned Corker as a potential candidate, despite his decision this year to exit the Senate after contentious dealings with the president.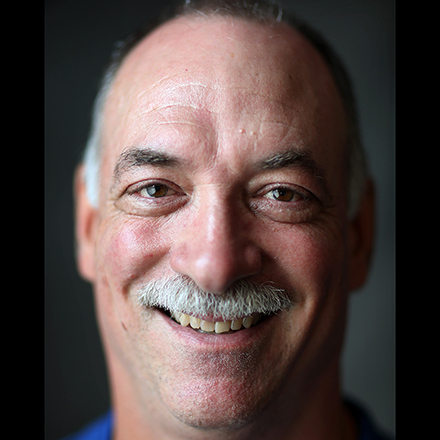 Sam Stockard
Sam Stockard is a Nashville-based reporter with more than 30 years of journalism experience as a writer, editor and columnist covering the state Legislature and Tennessee politics for The Daily Memphian.
---