AG opinion could bring sports betting to Memphis
A Tennessee Attorney General's opinion saying sports betting could be legalized without amending the Constitution could make it easier for Sen. Brian Kelsey to pass legislation allowing gambling on athletic events.
Attorney General Herbert Slatery issued an opinion Dec. 14 stating the General Assembly "may legalize the contest solely through legislative action without a constitutional amendment" as long as the sport is based on skill and not predominantly on "chance." Otherwise, it would be a lottery, which requires a constitutional amendment, according to the opinion.
Kelsey, a Germantown Republican who also represents East Memphis, is considering sponsoring legislation in 2019 legalizing sports betting in Tennessee, based on the outcome of referendums in urban areas such as Memphis, with local governments setting guidelines.
"A constitutional amendment will not be required to allow sports betting," Kelsey said in reaction to the legal opinion. "I'm still listening to my colleagues and others with interest in the matter, but I believe that, if allowed, brick and mortar sports betting should be limited to the four largest cities in Tennessee. City residents should have to vote to allow sports betting, and it should be restricted to stadiums and entertainment districts defined by city councils."
On Monday night, the Shelby County Commission approved an addition to its legislative agenda and will ask the General Assembly in the coming session to create legislation allowing sports betting on Beale Street.  
Carrying a constitutional amendment is an arduous process, requiring passage by two consecutive sessions of the General Assembly with a two-thirds vote the second time. Those must be followed a referendum coinciding with the next gubernatorial election, and a majority vote of those voting in the governor's race is necessary.
Despite this favorable opinion, Kelsey could run into opposition from Gov.-elect Bill Lee, set to be sworn in Jan. 19, who has said he would try to stop the Legislature from passing sports betting because he believes it could lead to organized crime and hurt low-income residents disproportionately. A Lee spokeswoman did not respond immediately to questions on the matter.
Passage of the lottery in Tennessee required a constitutional amendment by former state Sen. Steve Cohen, now a congressman. Funds from the lottery go toward college scholarships. Lee, though, said during this year's gubernatorial campaign he believes the lottery "has had the most negative effect on the lowest-income citizens in our state, and I think that would have the same effect with sports betting. That's why I've been opposed to it."
---
DON WADE: Tunica sportsbooks open for wagers; football drives the action
---
Slatery's opinion, written in response to a question by Kelsey, points out the U.S. Supreme Court removed a "major impediment" to legalized sports betting this year when it struck down the Professional and Amateur Sports Protection Act, which previously made it unlawful for a state or its subdivisions to authorize or license sports gambling.
"Thus, the General Assembly may pass legislation authorizing sports betting in this state as long as such legislation does not run afoul of the Tennessee Constitution," Slatery wrote in the opinion.
The opinion assumes betting would involve only "actual sporting events" and not other forms of betting on fantasy sports or amusement devices simulating sporting events.
Courts apply the "dominant factor" test to determine if a game is a lottery or involves some degree of skill, judgment or research.
Bingo, for instance, is based only on a random drawing of numbers, while even dominoes or parcheesi would require some skill. Card games, which are played with "numbered pieces of paper" and based on chances of drawing cards, would be similar to lotteries, the opinion says.
Similarly, fishing tournaments involving tagged fish would be a game of chance, because "whether one of the tagged fish happens to take or hit the entrant's bait or lure, as opposed to any other fish in the lake, is not within the control of the entrant," the opinion points out, drawing from another case.
Betting on baseball, basketball and even horse racing, which requires the skill of a jockey and the condition, speed and endurance of the horse, would be considered contests based on skill. And bettors would have sources of information to review before placing bets, it points out.
However, a "predominantly chance-based" game in which players are required to pick the winners of multiple professional football games on one sheet, would constitute a lottery, the opinion says, citing a Delaware case.
Ultimately, Slatery opines, "If skill is the dominant factor in determining the outcome of the contest, the General Assembly may legalize the contest solely through legislative action without a constitutional amendment."
State Rep. Rick Staples, a Knoxville Democrat, has filed legislation already authorizing sports betting in municipalities approved through a referendum. It would put a 10 percent tax on gaming revenue, distributing 40 percent to the state's general fund, 30 percent to colleges of applied technology and community colleges for equipment and capital projects and 30 percent to local governments for education and infrastructure.
Staples' bill also would establish a Tennessee gaming commission to regulate sports betting, authorizing it to work with the Tennessee Bureau of Investigation for enforcement.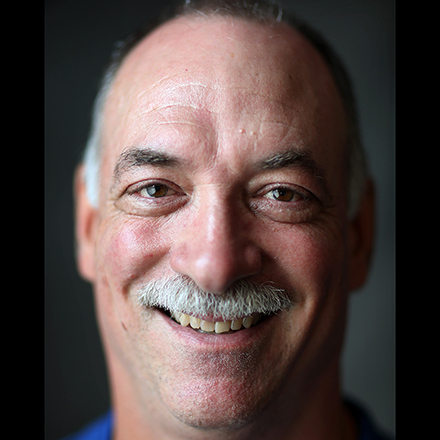 Sam Stockard
Sam Stockard is a Nashville-based reporter with more than 30 years of journalism experience as a writer, editor and columnist covering the state Legislature and Tennessee politics for The Daily Memphian.
---