Legislators say court ruling on Affordable Care Act a wakeup call
Memphis legislators say a court ruling striking at the heart of the Affordable Care Act should spur the Legislature to protect health insurance coverage for Tennesseans.
"It makes it even more important that we're able to get that sense of urgency out to our constituency. I think a lot of folks thought we had everything kind of at a standstill," said state Rep. G.A. Hardaway, a Memphis Democrat.
Hardaway believes the ruling from a Texas court could be reversed at the 5th Circuit Court of Appeals level or the U.S. Supreme Court. But he noted lawmakers have a "duty" to educate the public about what could happen if the Affordable Care Act is struck down.
"It's that simple. What are you about to lose?" said Hardaway, a member of the Tennessee Black Caucus of State Legislators, which is planning to make Medicaid expansion one its main initiatives in 2019.
State Sen. Raumesh Akbari said the court ruling from Texas caught her off guard, especially since no other plan is proposed to replace it, and she hopes the decision can be reversed. Otherwise, she's hoping it can lead to work at the legislative level.
"Health issues, health insurance, the ability to engage in preventive care does not know any color as far as red or blue," said Akbari, a Memphis Democrat. "So, I do think this is going to impact our constituents across the state. I hope it will generate a discussion." 
A federal judge in Texas ruled last Friday the 2010 act is invalid because Congress repealed the tax penalty on the mandate requiring Americans to obtain health insurance. Tennessee joined in the lawsuit challenging the federal health care law.
President Donald Trump cheered the decision, according to reports, saying the U.S. Supreme Court should uphold it because he contends the program is too expensive.
The president has proposed ideas such as the ability to sell insurance across state lines as a way to cut costs, in addition to forcing pharmaceutical companies to give the federal government preferred prices.
Tennessee Republicans have been hoping for Medicaid block grants to enable the state to control how the money is spent. The Legislature killed Gov. Bill Haslam's Insure Tennessee plan three years ago, a proposal to use a 90/10 federal-state funding formula for a market-based approach to catch nearly 300,000 working Tennesseans caught in a coverage gap between Medicaid and the Affordable Care Act.
Haslam said this week the Texas ruling is just "one decision" that will take a while to go through the court system.
"My main conclusion would be don't jump to any conclusions from that one ruling," he said.
Despite calling for a Medicaid expansion using Affordable Care Act funds, which would have brought in about $1 billion annually, Haslam said he has always felt there is a better way to handle health care than through the federal act. Even though it mandates coverage of pre-existing conditions and other major coverage requirements, Haslam said a fresh start would give the federal government the opportunity to address some matters he says were left out.
Tennessee Attorney General Herbert Slatery pointed out the Texas court didn't issue any injunction on the Affordable Care Act, meaning "nothing will change until appeals are final."
"At the heart of this case is the Commerce Clause of our Constitution that, according to the court, prevents Congress from compelling Tennesseans to buy insurance, especially if they can't afford it or don't want it," Slatery said in a statement. "Ultimately, it is up to Congress to provide lawful solutions to health care coverage, not just debate or campaign on it."
Still, Hardaway said he wants Tennesseans to put pressure on Gov.-elect Bill Lee to change his stance on Medicaid expansion, which he opposed during this year's gubernatorial campaign.
"People are dying every day, people have acute illnesses that are progressively worse, people are going bankrupt and put into financial strain," Hardaway said. He added some new data show the number of uninsured children is increasing because of parents who fall into the coverage gap.
Asked about the court ruling Tuesday, though, Lee said, "We're not expanding Medicaid in this state, so we'll let it play out in court, as to how that affects our state in the future, and certainly that's a process that'll have to play out in court."
Former state Rep. Jeremy Durham, removed from the Legislature for sexual misconduct, passed legislation the year before a special session on Insure Tennessee giving the General Assembly authority over any proposal from Haslam.
Hardaway said legislators have broached the idea of putting together a task force to come up with new proposals for offering Tennesseans health-care coverage. He noted lawmakers have already studied some of President Trump's proposals, such as the idea to allow the sale of insurance across state lines.
Such a move could be dangerous, Hardaway said, because it would pre-empt the ability of the state Department of Commerce and Insurance to determine if out-of-state plans have serious problems.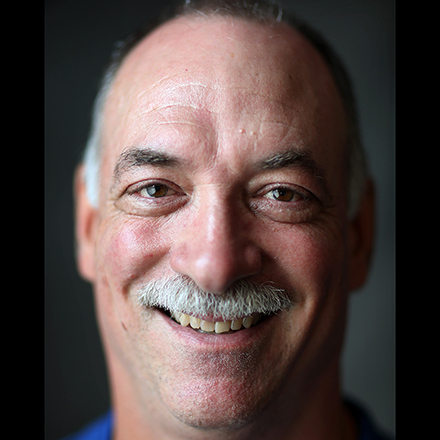 Sam Stockard
Sam Stockard is a Nashville-based reporter with more than 30 years of journalism experience as a writer, editor and columnist covering the state Legislature and Tennessee politics for The Daily Memphian.
---