City Council rejects Logan, punts filling vacancies to new year
Memphis City Council members put off filling three empty seats on the council Tuesday at their last meeting of the year.
The council plans to fill the District 1, District 6 and Super District 8 seats Jan. 8 – its first meeting of 2019 – after two rounds of voting Tuesday on the only finalist left in the District 1 decision failed to get a majority of six of the 10 council members.
The votes on Raleigh Community Development Corp. executive director Rhonda Logan effectively took her out of the running under the terms of the council decision to take two more rounds of voting.
"It's become obvious to me and to everybody in this audience that Ms. Logan has four votes," Councilman Reid Hedgepeth said in moving to postpone any further votes until January.
"It's not going to change tonight," he said. "We are going to have to look and find somebody who can go get six votes."
And by the terms of the council decision, that somebody will not be Logan. Hedgepeth was among the council members who backed Lonnie Treadaway, the other finalist. Treadaway, national sales manager for Flinn Broadcasting, moved into the district just this past July. Hedgepeth withdrew his support of Treadaway earlier this month, prompting Treadaway to withdraw from consideration.
There remained Tuesday a large difference of opinion among council members over what constitutes a majority and by whose rules – the council's rules or Robert's Rules of Order, the parliamentary code most legislative bodies turn to when their own adopted rules don't address a situation.
---
BILL DRIES: City Council calls six a quorum as four hire attorney
---
"Those not voting go along with the majority," argued Councilwoman Jamita Swearengen. "They went toward the majority."
Swearengen was referring to the council members who abstained in more than 100 separate roll call votes on the appointment at the Nov. 20 meeting.
Logan was just one vote short of the seven needed to claim the seat at that meeting. Since then, two of her supporters on the council, Edmund Ford Jr. and Janis Fullilove, have resigned to take county positions, leaving Logan with four votes Tuesday among the 10 remaining members. Ford's and Fullilove's seats are the other two the council plans to fill in January.
"I looked at the tallies," council attorney Allan Wade said of the nine-hour November meeting.
"Some didn't vote. You moved to continue voting," he said to Swearengen. "If she was elected, this body didn't believe that happened. She didn't get seven votes on anything ever."
Councilwoman Patrice Robinson proposed changing council rules to define a majority on such appointments as "a majority of those present and voting."
"You want a higher majority, which protects the minority," Wade advised. Robinson withdrew her motion.
Council members couldn't even agree on whether council rules covered such a situation.
---
BILL DRIES: City Council's 3 empty seats take center stage
---
Still to be decided is whether the council will consider the four remaining contenders who applied for the District 1 seat or reopen its application process. The application process for the other two council seats has produced a list of qualified applicants the council will consider.
It was hard to tell if the council will move on without Logan as a contender in January, even after the Tuesday meeting ended with a prayer circle of council members and those remaining in the audience. Minutes earlier, some citizens in the audience jeered loudly as council members began talking about why they voted the way they did on both sides of the standoff.
"I would like to say I am not a racist," Councilman Ford Canale, who supported Treadaway, said as the remark was greeted by laughter from some in the audience. "You do not know me. And to come down here and say that is a great insult. Just because there was one candidate that I did not choose for District 1 does not make me a racist."
He also challenged those in the audience.
"If you were so concerned, where was everybody asking for the resignation of the council members to put their seats on the November ballot," Canale said. "These seats belong to the people of Memphis. They don't belong to us."
"After we found out that Mr. Treadaway just moved here five or six months ago and there was still support for him, I had to ask the question, what does he bring to the table besides being white?" Councilman Martavius Jones countered.
"There is not a black person in here that when they were growing up they were not told they had to be twice as good," he said.
Chairman Berlin Boyd, who abstained on most of the votes starting with the Nov. 20 series and was the only African-American council member to never vote for Logan, agreed with the adage. But he said the vote was "not a black-and-white issue."
He cited a hard push to connect a vote for Logan to other decisions the council had to make.
"They started threatening me and sending me crazy messages and trying to make barter deals and trading votes like we are up here trading cattle," Boyd said without naming who he was talking about.
Worth Morgan, another Treadaway supporter, confirmed he was among council members who had a problem with former Councilman Rickey Peete supporting Logan.
"And unfortunately this City Council has a history with public corruption, with indictments for public corruption and convictions. And maybe even more cases that should have been indicted but weren't," he said. "So when I saw Rhonda Logan and basically the two people that were bartering or negotiating and were advocating on her behalf were (state Rep.) Antonio Parkinson and Rickey Peete, who has twice been convicted of public corruption – who has twice been expelled from this City Council for taking bribes – that was enough for me to have some concerns … and to look for another candidate."
Noel Hutchinson joined the end-of-meeting discussion as citizens spoke on a variety of topics.
"Memphis is a place of six degree of separation. So, just about all of us know some nefarious characters – some of whom may have served up there, some of whom sit out here," Hutchinson told the council. "I think it's in the public interest if you remember that you serve the people, and when you stop serving the people, the people know how to pick someone who can serve the people.
"That is not a threat. That is an observation. But if you continue not to serve people, that will be a promise."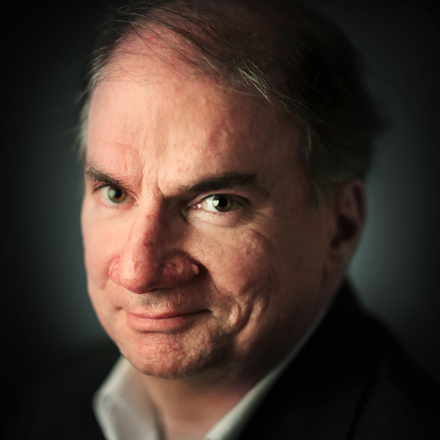 Bill Dries
Bill Dries covers city government and politics. He is a native Memphian and has been a reporter for more than 40 years.
---