Memphis 3.0 draft includes area anchors and 'degree of change' ratings
The city's long-range development plan for the next 20 years begins with what is already there, gauges the market and public sentiment and builds from there. A draft of the Memphis 3.0 plan debuted Wednesday on a city website, www.memphis3point0.com.
It covers 14 planning districts across the city and identifies "anchors," or centers and landmarks, that could be used to leverage private investment or additional public funding.
"In most cases, because our city is pretty well built out, those anchors exist in some form," said John Zeanah, director of the Memphis-Shelby County Division of Planning and Development. "They may not necessarily be the type of development or scale of development or desired state of development that we want to see. But there are some pieces in place. There were a few places where we are more or less kind of creating a new opportunity."
That is the case at the Fairgrounds, specifically the Central Avenue side of the city-owned property, where plans for a mixed-use private development including a hotel, parking garage and retail will be taking shape.
"That's a good example of where we said this is an opportunity for a new anchor to emerge where right now there really isn't one in place," Zeanah said.
Memphis 3.0 is the city's first long-range, comprehensive blueprint for future growth since the 1980s. Memphis Mayor Jim Strickland announced the development of 3.0 a year after taking office in 2016. It began two years ago at Ed Rice Community Center in Frayser with the first of 200 meetings and events ultimately attended by more than 15,000 citizens.
The release of the draft plan this week kicks off a comment period by the public through Feb. 8. In February, the Land Use Control Board takes up the plan to consider any resulting amendments to the Unified Development Code that may be needed. That is followed by a presentation to the Memphis City Council that same month and the first council vote on the plan in March.
Zeanah emphasized Memphis 3.0 isn't a project with a tight timeline, but relies in many cases on the market and momentum by calling attention to what is already in the 14 planning districts to trigger private investment.
"The idea here is that we are providing a framework, a guide for growth over time. The majority of that investment is going to be private-sector investment," he said. "The purpose of the land-use plan is to set the vision for the way we want to see areas across the city change over time."
That way, when a project is proposed, it can reviewed not only against zoning and other rules, but also the land-use vision behind growth for that area.
Memphis 3.0 rates the various anchors by the degree of change that is needed and likely for an area, given market forces and momentum as well as community preferences.
"We created this degree of change to think about nurtured areas, places that will probably change incrementally, where right now there is not a lot of market activity or where market activity needs to be pushed along for the next few years before it picks up," Zeanah said. "Places where there is some market interest but the community says we don't really want a lot of change."
An example of that is Cooper-Young where residents pushed for historic district status, which Zeanah reads as a decision "that development character has reached a point of maturity and we want to see it maintained over time."
In other cases, public investments in infrastructure could be strategically used to get the market's attention about investing in those places, Zeanah said.
"That's another reason why the degree of change is important here, is it helps to provide a guidebook on the way that we target investments for strategic growth over time," he said.
The third degree of change is "accelerated" status.
"The greatest leap in the type of growth from where we are today to 20 years down the road," is how Zeanah described the accelerated rating. "Where there's already some market interest and market potential and where the community says this is sort of the centerpiece of the community that we really want to see the development character change and see higher density than there is today, to see more of a mix of uses than there are today."
City government's part of the plan is providing better coordinated infrastructure, including thinking of street design on the front end of development instead of as an afterthought.
"We need to be thinking about land use and street design hand-in-hand," Zeanah said. "The idea of developing the street map along with the land-use map is that whenever you've got a new development, whenever you've got a zoning change – whatever the case may be — that we are thinking about the broader picture."
He cites Frayser Boulevard as an example. The boulevard moves through residential and commercial areas and back again. Street design considerations would adjust lanes and intersections to acknowledge the different uses between residential and commercial and areas along the boulevard where the two land uses blend.
The plan also includes public transportation, from city buses to other forms of transportation, and attempts to link the anchors from one area to another. The city is waiting to see what funding for the Memphis Area Transit Authority might be forthcoming in Shelby County Mayor Lee Harris's first county budget proposal in the spring. MATA officials have had a goal of $30 million in new annual funding for several years.
Zeanah said the long-range transit plan looks at the density of population in different areas as well as the anchors.
"Ultimately, you've got to have the right mix of population, the right mix of uses to be able to drive a successful frequent-transit network," he said.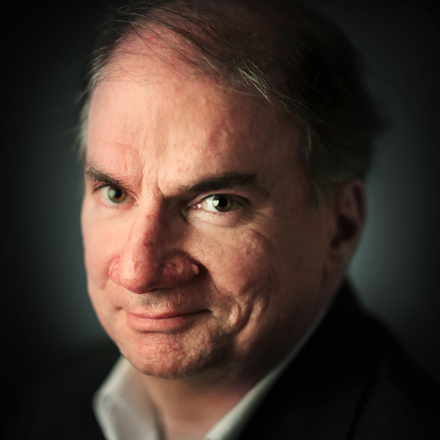 Bill Dries
Bill Dries covers city government and politics. He is a native Memphian and has been a reporter for more than 40 years.
---