GMACW names another interim executive director
Search continues with interim exec retirement
The nonprofit tasked with solving greater Memphis' skills gap is starting 2019 with another interim leader.
Pauline Vernon, who has served as interim executive director of the Greater Memphis Alliance for a Competitive Workforce (GMACW), since founding president Glen Fenter resigned in January of 2017, is retiring, continuing the search for a permanent head yet again.   
Alan Gumbel, GMACW's director of grants and special initiatives, will serve as interim director until the Economic Development Growth Engine (EDGE) for Memphis & Shelby County hires its new vice president of workforce development, a newly created position.
EDGE president and CEO Reid Dulberger, first discussed the creation of the new role and made mention that Vernon would not be the one to fill it in an interview with The Daily Memphian in November. 
"Pauline has done a truly exceptional job for us and before us, for the Memphis Bioworks Foundation and before then, for Mid-South Community College," said Reid Dulberger, president and CEO of EDGE. "She has done a great job for this community."
---
 MICHELLE CORBET: Advisory board to hold chamber, EDGE accountable
---
Founded in 2014 with a $5 million, five-year budget from a group of private donors, a state grant and corporate support, GMACW works to align the workforce needs of local companies with local training and education programs.  
In April of 2017, GMACW was absorbed by EDGE and serves as one of the boards it manages and supports.
At the last EDGE board meeting, members approved a resolution that removed Vernon from authorizing expenditures of funds and added Gumbel who will sign off on GMACW expenses with Dulberger.
Gumbel has been with GMACW for nearly two years. He previously served as deputy director of programs at the Workforce Investment Network, another local entity working to prepare job seekers and connect them with local employment opportunities.
Vernon is out of town and will return to work in January, Dulberger said, when EDGE staff will say goodbye in a more fitting way.
Prior to her role as interim executive director, Vernon was GMACW's vice president of workforce systems alignment. She served as director of workforce development for Memphis Bioworks Foundation from 2010 to 2015.
For 11 years, she worked at Mid-South Community College as director of Arkansas Delta Training & Education Consortium and the dean of Business & Technology.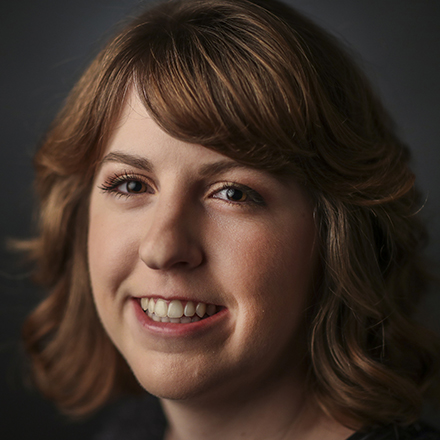 Michelle Corbet
Michelle Corbet covers business for The Daily Memphian. Prior to, she was a reporter at the Memphis Business Journal. A native Memphian and University of Memphis graduate, Michelle covered business in Conway, Arkansas after college. Michelle got her start covering business as an intern at The Commercial Appeal.
---