UT interim president wants more money for medical residencies
University of Tennessee interim president Randy Boyd is considering seeking more state funding for medicine residencies, an effort to offset stagnant federal dollars and enable the UT Health Science Center to graduate more physicians.
Boyd wants to see more residencies coming out of UTHSC, especially for family practice doctors, but he said those prospects depend mainly on federal funding, putting UT in the position of lobbying the Legislature for more money.
The funds for medicine residencies are allotted primarily by the Centers for Medicare and Medicaid and are pitted against the need for spending on health care treatment, putting the onus on states to pay for more residencies, according to Boyd, who is in the early stages of an interim presidency expected to last about two years.
"The other states like Georgia are financing the residencies themselves," Boyd said in a phone interview. "And I think there would be a strong argument and a great return on investment for the state to provide more residencies. If they're able to do that, then the Health Science Center will produce more doctors for those residencies." 
Memphis-based UTHSC has 3,200 students and 1,400 residents and fellows who must go through hospital training before they can start practicing medicine.
Boyd said he is researching the matter and hasn't decided whether to request more funding from the state Legislature in 2019, but he has "shared" the idea with some legislators and gotten a "very positive response."
"It just makes economic sense and it's good for the health of the state, it's good for the health of our people," Boyd said. "It'll definitely be good for Memphis and the Health Science Center."
The state spends about $13 billion annually on TennCare, its form of Medicaid, and by focusing more on preventative medicine with more family practitioners in rural and urban areas, it could save money, according to Boyd. He took the interim post this fall after finishing second in the Republican gubernatorial primary to Gov.-elect Bill Lee.
In fiscal year 2018, of $24.8 million in TennCare funds allotted for residencies, about one-third, $8 million, is the state's portion, according to state officials.
UTHSC Chancellor Dr. Steve Schwab agreed with Boyd, pointing out Tennessee and the United States have a "huge bottleneck" with residency programs because of limited federal funding. The hurdle is caused in part by an expansion of medical schools and osteopathy schools, with graduates outstripping the number of residency programs available.
UTHSC, with its four-campus system, has enough residencies for its graduates, but it could turn out more graduates if residencies were available, Schwab said.
"It really is a state problem, and since the University of Tennessee is the state's medical school and the state's residency programs, if we're going to supply more physicians for the state of Tennessee, we need more residencies," Schwab said. "And our crippling shortage is in primary care, family medicine and pediatrics."
The University of Tennessee has five fully-funded certified family medicine residency programs, with one at East Tennessee State and one at Meharry Medical College, according to Schwab. But the state provides only supplements to a limited number of family medicine residencies.
"What we're really asking is why only pay the supplement that allows the family medicine programs to operate, because they provide a huge amount of care for people who can't pay, but also create some family medicine residency positions that you could give the university that we could deploy," Schwab said.
UTHSC is in the midst of a $70 million project to renovate the Historic Quadrangle at the Memphis campus. The improvements come on the heels of a $39.7 million project for the Center for the Health Care Improvement and Patient Simulation, which opened in May.
While UTHSC's main campus is located in Memphis – made up of colleges of Dentistry, Nursing, Pharmacy, Medicine, Health Professions and Graduate Health Sciences – it also has campuses in Knoxville and Chattanooga, mainly medicine residency programs at UT Medical Center in Knoxville and Erlanger Hospital in Chattanooga.
UTHSC's faculty members who are physicians work as staff at major hospitals across Tennessee, including Methodist University Hospital, Le Bonheur Children's Hospital and Regional One Health in Memphis, some at St. Jude Children's Research Hospital, and at UT Medical Center and Erlanger.
With such a wide reach, the university had a $4 billion economic impact on Tennessee in 2017.
"Seventy percent of our medical professionals across the state come from the Health Science Center, and they're just doing an incredible job," Boyd said. "One of my goals is to do everything I can to support them."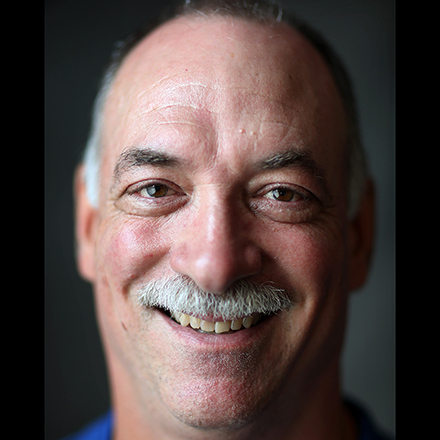 Sam Stockard
Sam Stockard is a Nashville-based reporter with more than 30 years of journalism experience as a writer, editor and columnist covering the state Legislature and Tennessee politics for The Daily Memphian.
---