Criminal Court Clerk Heidi Kuhn calls for forensic audit of her office
Shelby County Criminal Court Clerk Heidi Kuhn has been in office 90 days and has already ordered a forensic audit of her office after finding several issues she said were troubling enough to ask for a full financial review.
"When we got into office, and when I say we, I mean my administrative team, we would open our desks and there were checks in there," Kuhn said. "There were checks and we didn't know why they weren't deposited, and some of them had been sitting there for quite a long time."
The checks were not the only issues Kuhn found upon taking over the office after defeating former Criminal Court Clerk Richard DeSaussure in the August election.
Kuhn said other issues included:
- No payments collected from court fines and fees had been disbursed to other county agencies since 2016.
- Financial records were maintained in unsecured computer files.
- Collections on delinquent accounts ceased in 2016.
Kuhn said she told the Shelby County Commission about the problems she encountered after taking office.
"The commission heard about the problems we were having and they looked at the budget that the previous administration provided to them and their proposed budget versus their actual budget is not true," Kuhn said. "The actual budget was a façade because they were not collecting any fines and fees. That's when I suggested that we need a full forensic audit done."
The county has hired Memphis firm Watkins Uiberall to conduct the deep-dive audit, but even that is proving to be a challenge, Kuhn said.
"What they (the previous administration) were utilizing was Excel spreadsheets, and so there was no security and no tracking system for an audit," Kuhn said about the former administration's financial methods.
She said her staff is having to compile the information from the spreadsheets and other financial records and provide the information to Watkins Uiberall.
The Shelby County Criminal Court Clerk's office is responsible for maintaining records and overseeing the 10 criminal court divisions and collecting fines and fees from court cases.
Kuhn found that several agencies, including General Sessions Court and the Shelby County Sheriff's Office, had not received any money collected from court costs, fines and fees in two years.
"We bill the state and the state reimburses us per case," Kuhn said. "The disbursements are what we receive back and is what we give to the agencies. When we get reimbursed, we pay out the money."
She said General Sessions was owed $800,000 and thousands were owed to other agencies including county government's general fund.
"Nobody got paid," Kuhn said. "All the money distributions to other agencies and the general fund ceased in November 2016."
DeSaussure, who was elected to a four-year term in 2014, said the Odyssey computer system that came online in 2016 was the reason his office encountered numerous problems, including reimbursing agencies with money collected from court costs.
"Odyssey never seemed to work from day one when we turned on the system," DeSaussure said.
He said his office had weekly phone conservations with officials with Tyler Technologies, the company the county bought the $9.7 million criminal justice computer system Odyssey from, but one thing would get fixed and that would cause another issue with the system.
He said in his years in office as criminal court clerk, the system never worked correctly.
"That's correct. I chose to sit on the money owed to the agencies until Odyssey could be fixed, and we could properly account for the money we were sending the agencies," DeSaussure said. "The money was in the bank, but I chose to sit on it because the Odyssey system could not show which defendant's account the money came from."
Kuhn said when she took office, the Shelby County IT department began working on Odyssey and fixed the system, and money has been disbursed to several agencies in the last few months.
"But quite frankly, in the 90 days that we have been here, we have changed some of the systems within Odyssey to allow for the state-certified costs with the cases," Kuhn said. "We are working with the vendor of the system and have a great relationship with them, and have been able to make payments to the agencies."
The sheriff's office has been reimbursed $42,000 and the county's general fund has received $244,000, she said, after not getting any payments for two years.
Kuhn said she wanted someone to look at the financial records in the office and that is why she called for a forensic audit, which could take several months. After finding checks in drawers and file folders in desks, in between desks and in bookshelves on the walls, she is steeling herself for the results.
"There are so many moving parts to this office," Kuhn said. "I am glad we are doing the audit."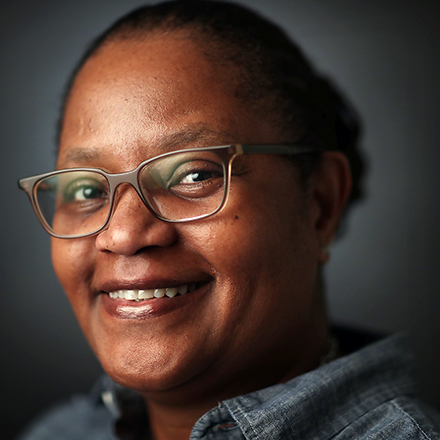 Yolanda Jones
Yolanda Jones covers criminal justice issues and general assignment news for The Daily Memphian. She previously was a reporter at The Commercial Appeal.
---