Mild hypothermia could reduce harmful effects of newborn seizures
A local doctor has received the funds to test how mild hypothermia could prevent the harmful effects of brain seizures in newborn babies.
Dr. Helena Parfenova, a professor of physiology in the College of Medicine at the University of Tennessee Health Science Center (UTHSC), has received a five-year, $2.1 million grant from the National Institutes of Health to study the positive effects of newborn head and body cooling.
"Head or total body cooling is currently only approved for caring for babies with neonatal hypoxic-ischemic insult, a type of brain damage that occurs when an infant's brain does not receive enough oxygen and blood," Parfenova said in a prepared statement.
"Additionally, no data has been available thus far on the use of head cooling to prevent the harmful effects of seizures on the neonatal brain," she said. "Therefore, we anticipate that head cooling may be used as an effective therapeutic approach to prevent neonatal cerebrovascular disease, protect blood-brain barrier integrity, and improve the neurodevelopmental outcome in babies with epileptic seizures."
Seizures are the most frequent abnormal neurological event in newborns, but there is currently no effective treatment to prevent neurovascular dysfunction triggered by neonatal seizures.
"Our preliminary studies show that while head cooling does not stop seizures, it has proven to help reduce brain oxidative stress, prevent neonatal cerebrovascular disease, and protect blood-brain barrier integrity," Parfenova said in a prepared statement. "We want to uncover the phenomenon and key players by which this positive defensive reaction occurs."
Parfenova and her UTHSC collaborators will test this hypothesis with Dr. Jonathan H. Jagger, a Maury W. Bronstein Endowed Professor in the Department of Physiology, and Dr. Massroor Pourcyrous, a professor in the departments of Pediatrics and Physiology as well as a practicing OBGYN, by using a combination of complementary techniques in a clinically-relevant study design.
The project is titled, "Endothelial Vasoprotection by Hypothermia."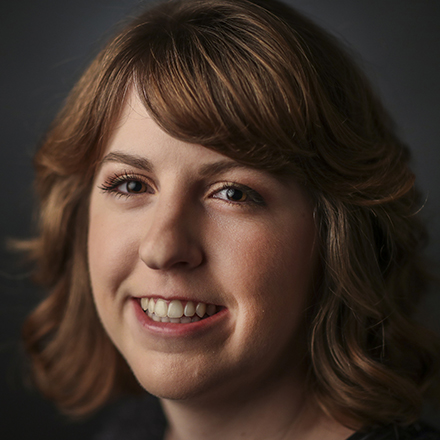 Michelle Corbet
Michelle Corbet covers business for The Daily Memphian. Prior to, she was a reporter at the Memphis Business Journal. A native Memphian and University of Memphis graduate, Michelle covered business in Conway, Arkansas after college. Michelle got her start covering business as an intern at The Commercial Appeal.
---