Methodist first to offer new drug-releasing artery stent locally
Methodist Le Bonheur Healthcare is the first hospital in the greater Memphis area to offer a new, recently FDA-approved treatment for patients with peripheral arterial disease.
Peripheral arterial disease (PAD) occurs when plaque builds up on the walls of the arteries in the leg, restricting blood flow and causing pain and swelling. If blood flow is not restored and maintained, in severe cases, PAD can lead to amputation of the affected limb.
"With the high numbers of our patient population in the Mid-South affected with diabetes and high blood pressure, there are a lot of people who develop PAD," said Mary Alice Taylor, senior communications specialist with Methodist Le Bonheur Healthcare.
Medical device manufacturer Boston Scientific has developed a stent that continually releases a drug over a year to prevent the regrowth of tissue that could re-block the stented artery.
It is called the Eluvia Drug-Eluting Vascular Stent and was approved by the U.S. Food and Drug Administration in October.
The Eluvia Stent features a drug-polymer combination intended to facilitate sustained release of the drug paclitaxel that can prevent narrowing of the blood vessel, often the cause of pain and disability for patients diagnosed with PAD.
The FDA approved the stent based on findings from a clinical trial called the IMPERIAL trial in which the Eluvia Stent was compared to Cook Medical's Zilver PTX paclitaxel-eluting stent.
" frameborder="0" allow="autoplay; encrypted-media" allowfullscreen>
"In the IMPERIAL trial, the Eluvia stent demonstrated landmark vessel patency and freedom from target lesion revascularization rates, preventing more than 95 percent of patients from needing a reintervention after one year," Dr. William Gray, system chief of the Division of Cardiovascular Diseases and president of Lankenau Heart Institute at Main Line Health in Wynnewood, Pennsylvania, and co-principal investigator of the IMPERIAL trial, said in a prepared statement. 
"The Eluvia stent is a breakthrough therapy that marks a significant step forward in the treatment of peripheral artery disease, and now with its approval and commercial availability, it has the potential to make an immediate impact on the quality and value of care that physicians can provide to their patients," he said. 
PAD affects approximately 8.5 million Americans over the age of 40. The most common symptom is muscle cramping in the calves, thigh or hips typically noticed while walking, climbing stairs or exercising.
The prevalence of the disease increases with age for both men and women.
If PAD is caused by a buildup of plaque in blood vessels, those affected could be at risk of developing limb ischemia, stroke or heart attack.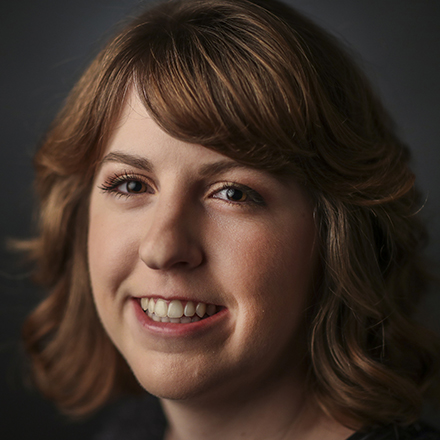 Michelle Corbet
Michelle Corbet covers business for The Daily Memphian. Prior to, she was a reporter at the Memphis Business Journal. A native Memphian and University of Memphis graduate, Michelle covered business in Conway, Arkansas after college. Michelle got her start covering business as an intern at The Commercial Appeal.
---