Second convention hotel set for Civic Center Plaza
The city's second convention center hotel will be constructed on Civic Center Plaza across from City Hall and next to the Downtown Memphis Commission offices, Jonathan Tisch, the chairman and CEO of Loews Hotel & Co., said Friday.
In Memphis to meet with city leaders and others, Tisch said conversations with the city and others toward closing on the estimated $200 million deal are "continuing at a rapid pace" with some open questions remaining.
"We have a site which brings us closer to the convention center," Tisch told reporters at City Hall. "We have a site and that is not an open question."
Loews expects to close on financing the deal in the first quarter of 2019, said Constantine Dimas, Loews senior vice president and chief business officer. Construction would take 24 to 30 months on the hotel, which will have at least 500 rooms and meeting and related mixed-use space.
The entire project includes a renovation and reuse of the 100 North Main Building, the city's tallest building, as well as plans for two 30-story towers next to the Downtown skyscraper.
Loews is partnering with THM Memphis Acquisitions, the limited liability entity of a New York real estate company that bought seven parcels of land including 100 North Main starting in January.
"It's evolved and it hopefully gets better meeting after meeting," Tisch said. "There are always moments where we have to come in and value-engineer. You are never going to be able to afford the grand idea that you start with."
He described the $200 million cost estimate for the project as "workable" with some kind of ground lease with the city for the hotel site. But Tisch said there are other factors that will figure into more specific costs of the project, which would join five other Loews hotels currently under construction across the country. Those factors range from the impact of tariffs on the U.S. economy to normal factors affecting constructions costs, to a closer look at the 100 North Main Building.
"We're still reviewing the options for 100 North Main," Tisch said of the decision on the convention hotel. "You've got to work with the windows. You've got to work with the beams that are holding the building up. There were challenges. That's why we ended up on the new site."
Tisch, who is also chairman emeritus of the U.S. Travel Association, a prominent voice for the national tourism and travel industry, said while plans for the project may become more realistic and specific, the reason for undertaking the project in Memphis remains constant.
"This is one of America's great cities. It is on the cusp of becoming a major player in terms of the convention business and in terms of transient demand," he said. "This is a very deliberate plan on our behalf.
"We know that we are much smaller than many of our competitors. But we feel that when we put the Loews name on a project of this quality in a city like Memphis we are doing it quite deliberately because we think there is an enormous future ahead for us and for the city of Memphis."
Tisch said he is satisfied that although the hotel site isn't connected to the Memphis Cook Convention Center it is close enough, possibly with a corridor of sorts between what is now open space on the Main Street Mall and the convention center, which is awaiting a nearly $180 million renovation.
Memphis Mayor Jim Strickland said the city is preparing to go to the Tennessee Building Commission in October for approval of an expansion of the Downtown Tourism Development Zone to include the Loews project. The TDZ is a major component of financing of the project.
"Assuming this deal gets done, this is much better than I ever envisioned," Strickland said.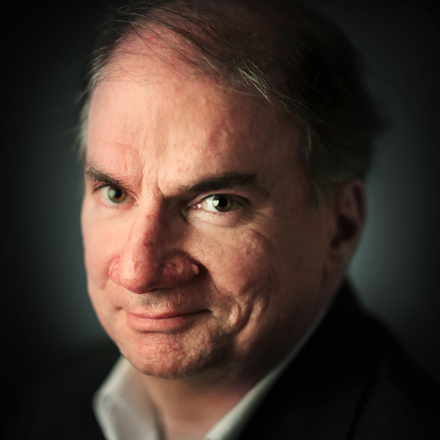 Bill Dries
Bill Dries covers city government and politics. He is a native Memphian and has been a reporter for more than 40 years.
---