Grizzlies: Jaren Jackson Jr.'s place in the pecking order, Shelvin Mack's regression, and more
Like many of us, the Memphis Grizzlies' holiday travels weren't exactly a triumph, but could have been worse.
After shipping off for a four-game West Coast road trip on the heels of a disappointing 0-2 home back-to-back against Miami and Houston, the Grizzlies risked falling under .500 for the first time since their opening-night demolition in Indiana. An underdog in all four roadies, it almost happened, but a good closing kick on a Sunday in Los Angeles (typically a "scheduled loss") kept the Grizzlies' collective nose above water, and an expected – if rockier than necessary – home win over Cleveland after Christmas has the team approaching the new year with a two-game cushion. As a result, the Grizzlies will not have a losing record when they enter 2019. Back in mid-October, I suspect most honest team representatives would have taken that.
The Grizzlies bent, but in order to keep from breaking – to hold their spot in a crowded playoff race as spring approaches – they will have to start playing better than their 6-11 slide since a 12-5 mid-November peak. Since I missed the past four games due to my own holiday travels – OK, I had a better trip than the Grizzlies – let's sort though some of the team's more recent issues.
The Jaren Jackson Jr. question
Let's cut to the core here: The outcome most likely to drive Grizzlies fans crazy this season is losing close games with Jaren Jackson Jr. on the bench. And they aren't wrong to feel this way, even if it obviously looks more complicated from the coach's seat.
Before last season's injury-spurred collapse, the Grizzlies had won 43 and 42 games the prior two seasons. This season, the Grizzlies are on pace for 43 wins. The biggest difference: This season's team is on a lower-tier-playoff-contender path with heavy contributions from a 19-year-old rookie with transparently elite upside. Having seen Jackson make big plays late in close games, fans want to see him keep getting the chance to do so.
Arguably, the Grizzlies' three most frustrating losses this season have come over the past seven games: 97-100 at home against Miami, 92-99 on the road against Portland, and 99-102 on the road against Sacramento. In all three games, the Grizzlies squandered an early lead.
In Portland, this in-game collapse was thorough enough that the Blazers had control of the game entering the back half of the fourth quarter. But the Miami and Sacramento games were up for grabs, with the Grizzlies falling three points short in each and Jackson playing five and three minutes, respectively, in the fourth quarters.
Watching the lead – still seven points with under four minutes to play – slip away against Sacramento, it was easy to imagine the presence of Jackson changing things: He would have Z-bounded the Gasol three that rimmed out, right? He would have hit that corner three that JaMychal Green missed. He would have helped in time to break up Willie Cauley-Stein's alley-oop dunk. The lead finally gone with under a minute to play, needing a bucket badly, Jackson's presence would have loosened the defensive blanket on the Conley-Gasol two-man game, resulting in a better shot than Conley's flailing 18-footer. Right? (Yes, Jackson fouled out in that game, but only had four fouls when he re-entered the game with 20.8 seconds to play.)
Maybe. Maybe not. Maybe Jackson would have fouled out before any of those deciding plays occurred. Maybe he just wouldn't have been good. Against the Lakers, two nights later, Jackson played 10 minutes in the fourth. He shot 1-5 and had a lazy pass that Kentavious Caldwell-Pope took the other way to give the Lakers a mid-quarter lead. But Jackson was on the floor as the Grizzlies were closing strong. And what everyone will remember is this: After LeBron James exploded to the rim to bring the Lakers to within five, the teenager sized up the potential G.O.A.T. at the other end, hit him with a dribble move, and dotted his eye with a dagger.
Jaren Jackson Jr. hit a step-back three over LeBron to ice the game at Staples. ??#GrindCity pic.twitter.com/CJJ99dQgwq

— NBA on TNT (@NBAonTNT) December 24, 2018
You don't know what you're going to get with Jackson. But barring extremes – if he's actually already fouled out or is having a particularly terrible game – the opportunity cost of finding out is pretty low. Green, the player most likely to be on the floor if Jackson's not, has come back to earth after an adrenaline-fueled re-entry from injury, and even at his best can't match Jackson's defensive presence.
Two things we do now know: With Jackson, there is a greater chance of getting major impact plays on either end of the floor. And 34 games into the season, the team is, on average, better with the rookie than without him. Jackson's presence raises the Grizzlies' ceiling, not just projecting out into the distance, but projecting out into whatever the next possession is.
On the season, despite combining to miss only one game, Conley-Gasol-Jackson is only the Grizzlies' sixth-most-used trio, but has a significantly better net rating (+11.9 points per 100 possessions) than any above them. Right, Jackson's fouls are part of that comparatively limited court time. And so is staggering Conley and Gasol to keep one on the floor most of the time. Still, Jackson has topped 30 minutes only three times in December, stalling out at 31. It's time, already, for Jackson to elevate into the full top tier of the team's pecking order. 
It's still Conley & Gasol, stupid
A third of the way into his rookie season, it's already time to bump Jackson from associate to partner, to transition the basketball firm of Conley & Gasol to Conley, Gasol & Jackson. But if Jackson raises the ceiling, it's still Conley and Gasol who establish the foundation for whether the Grizzlies can be competitive, and the trends may be pointing up again.
After sitting out with a sore hamstring to start the road trip in Golden State, Conley has averaged 20 points and seven assists in the four games since, and has taken eight threes a game, the kind of prolific shot-taking the Grizzlies probably need from him.
A little more than two weeks ago, when I talked to Marc Gasol about his sprained ankle, the big man mused it would take a couple more weeks for it to heal if he kept playing on it. Until then (seasonally appropriate Judy Garland voice), he'd have to muddle through somehow.
It was a guess, but maybe it was the right one.
At the time of the injury, suffered in late November against Toronto, Gasol had scored more than 15 points in 11 consecutive games and had hit the 20-point mark in five of his past six games. Wednesday night against Cleveland marked Gasol's first 20-point game and first back-to-back games of more than 15 points since the injury. During the Grizzlies' recent 1-7 slide, Gasol averaged 12 points on 39 percent shooting. In the past two wins, Gasol averaged 19-9-7 and three blocks. You could see a change on the floor even if you didn't notice the numbers accumulating: A quicker trigger on open threes, nervier passes out of the high post, quicker reactions as a help defender (resulting in the blocks), and a willingness to rip-and-run. Point Gasol has long been a sign of pep in Big Spain's step.
The regression of the Mack
The thing about that 1-7 slide is that the Grizzlies weren't typically getting run off the floor. Five of the seven losses were by single digits. The Grizzlies were competitive; they just couldn't close the deal.
That's an ongoing theme this season, where "clutch" performance, a strength for much of the Conley-Gasol era, has regressed to average (+0.4 in point differential per 100 possessions in the "clutch," good for 15th). Since they tend to play so many close games (tied for fourth in "clutch" minutes), this middling ability to close out games has led to a middling record. Meanwhile, playoff competitors the Kings and Clippers have been two of the top three "clutch" teams.
But for all the focus on offense at the end of games, it's the Grizzlies defense that has slipped when it matters most. Playing Jackson more late is one potential fix for this problem. But it might not actually be the biggest one.
Sacramento had something to say about the Grizzlies' squandered lead on the Kings' floor last week. De'Aaron Fox, hounding Mike Conley, and Buddy Hield, dropping shots from all over the floor, are a handful. But if you watched closely as the lead slipped away in that fourth quarter, you would have seen Shelvin Mack in no-man's land on two of Hield's game-changing threes, as well as the culprit in a bad-pass turnover that Fox turned into go-ahead free-throws with just over a minute to play.
That Mack's not much of a defender is no surprise, but his play on that end has gotten worse over the past month, at the same time as his hot early shooting has tailed off. Of late, Mack's been a pretty big liability on both ends of the floor.
Mack's 26 percent shooting (6-23) in these past four games is as much of an outlier as his early season marksmanship. His career norms (42 percent from the floor, 33 percent from three) are a more reasonable expectation moving forward. But the Grizzlies have continued to play Mack as if he's still on a hot streak. Mack's 24.4 minutes per game on the season would be a new career high by four minutes a game. His frequent closing role is a nod to the well-founded desire to take ball-handling pressure off Conley. But the bet here is that more playmaking responsibility for Kyle Anderson and more Jackson on the floor late would typically serve the team better.
On the season, Mack has played his most minutes (6.9 per game) in the fourth quarters and his fewest minutes (4.9) in the first. On the season, the Grizzlies have played significantly better defense in the first quarter than in the fourth. Here's betting the increased use of Mack is a factor in the team's late defensive slippage.
Dialing Mack back late is one thing. Dialing him back earlier seems less likely. With Andrew Harrison gone, the only other nominal backup point guard option is Jevon Carter, whose minutes went like this in the road trip, following his splashy debut against Houston: 25-12-3-0.
Carter wasn't available at home against the Cavs due to illness, and it's uncertain what the immediate future holds for him. If he'd played well following his great game against Houston, perhaps he would have stuck. Instead, Carter has shot 2-10 from the floor since. I'd argue that the whole team was overwhelmed against the Warriors and he didn't get enough of a leash after that. A veteran can be bad for a lot longer than a rookie can and stay on the floor.
But I think we know that Carter is a dramatically better defensive player than Mack. Can he be serviceable enough offensively to be the better player overall even if Mack's shooting bounces back to a normal level? I tend to think it would be worth finding out.
The return of Dillon Brooks and other rotation odds & ends
In 27 minutes since his return from a knee strain, Dillon Brooks is only 2-8 from the floor, but both buckets were a reminder of his ability to get into the lane and create shots. He had a three rim out against Cleveland. The Grizzlies should give Brooks plenty of time to work his way back into a groove, and after making such a show of not being interested in trading him, I'd expect they will.
What does that mean for the two players the Grizzlies intended to move instead of Brooks – MarShon "The Other" Brooks and Wayne Selden? With only one more wing spot, at most, in the rotation, it's a timeshare at best. The Grizzlies keep going back and forth, hoping someone will seize it, but no one has. Recently, MarShon has been out (three total minutes in the past four games) and Selden has been back in, with double-digit minutes the past three games.
Selden's had his moments, as he tends to, shooting 4-8 from three in this return to relevance. But he had two bad turnovers late against Cleveland, when the Grizzlies flirted with disaster.
If Mack and Dillon Brooks are going to be rotational guarantees, then that will leave Selden, MarShon Brooks, and Carter fighting over scraps. (We'll note here that Garrett Temple has quietly had a nice recent run, scoring in double figures and making at least one three-pointer in five straight games.)
A similar dynamic could be in play for the fourth "big man" rotation spot alongside the Gasol-Jackson-Green core. Joakim Noah returned on Wednesday after a three-game absence with heel soreness. Keep an eye on if Noah resumes the nightly double-digit-minutes rotation role he had before or if he shifts into a situational/matchup-dependent role that probably makes more sense. We'll note that: 1. Ivan Rabb helped himself with some active spot minutes in Noah's absence, 2. A Jackson-Green pairing has been pretty respectable, mitigating the need for a fourth big every night, and 3. Omri Casspi, who has missed the past four games with an illness, has been one of the Grizzlies' most effective per-minute players this season.
Chandler Parsons? The Grizzlies have updated his official status to "return from injury management." If the Grizzlies are making an organizational decision to hold off on Parsons' return to the floor, as has been reported and as I believe to be the case, that's doing the coaching staff a solid right now. Given the options the team is sorting through, Parsons would be a likely DNP-CD most nights even if made available. But the next injury is always around the corner. Parsons will get into the mix at some point. 
Western Conference check-in
The Suns have been friskier of late and even though the Warriors took a homecourt loss on Thursday night, I continue to pencil them in for the West's #1 seed.
So we're still calling this a 13-team melee where only seven will remain standing. Of that group, the only team that's been worse of late than the Grizzlies is the New Orleans Pelicans, who are in the middle of a five-game losing streak with chatter about the future of star Anthony Davis erupting across the league. In losing seven of their past 10 games, the Grizzlies have slipped below the postseason cut-off line, but only by half a game.
If we're projecting out, I'd put the Nuggets, Thunder, Lakers (assuming LeBron's absence isn't lengthy), and Rockets in. I'd knock the Pelicans and Wolves out. If those assumptions are correct, it would leave seven teams wrestling for three spots: Clippers, Blazers, Spurs, Kings, Grizzlies, Jazz, Mavericks.
Celtics preview
Since the opener, the Grizzlies are 8-0 with two or more days of rest and 10-15 with less than two days rest. As a team led by two over-30s with a penchant for playing through minor (and sometimes not-so-minor) injuries, this seems extreme but not accidental.
The Grizzlies will host the Boston Celtics on Saturday night at FedExForum on two days rest, which bodes well. Also boding well: The Celtics, the preseason favorite to come out of the East, have not been world-beaters (20-14, fifth in the conference) and have been mediocre (9-9) on the road.
Mike Conley and Kyrie Irving will be the marquee matchup and a stylistic contrast at point guard, but the needle-moving matchups might be elsewhere on the floor. Marc Gasol and Jaren Jackson Jr. will have a size advantage up front against Al Horford and Marcus Morris, and need to take advantage of it. On the wings, Kyle Anderson and Garrett Temple will be defensive keys against a talented but up-and-down group of Celtics wings (Jayson Tatum, Jaylen Brown, Gordon Hayward).
The Celtics have still been a top 10 unit offensively and defensively, and haven't scored fewer than 100 points in more than a month. But if the Grizzlies want to be a playoff team, this would be a good one to get. They won't have another two-days-rest game until Jan. 12 in Miami.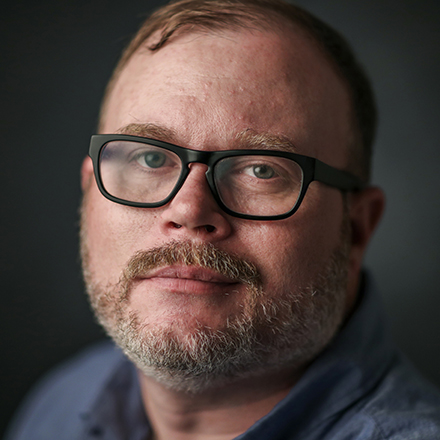 Chris Herrington
Chris Herrington covers the Memphis Grizzlies and writes about Memphis culture, food, and civic life. He lives in the Vollentine-Evergreen neighborhood of Midtown with his wife, two kids, and two dogs.
---