2019 will be a 'Year for Memphis Music'
The Memphis music community is launching an initiative called Year for Memphis Music to align and amplify local projects being created, says Visible Music College president Ken Steorts.
The goals for the initiative are to bring a wider audience to Memphis music, to attract investment in Memphis music projects and startups, to help musicians and audiences better find each other, to spur more tourism and people moving to the city to start bands, and to facilitate consumers being a little bit more educated than they were before, he said.
Visible's Center for Memphis Music is administering the project.
Seven teams, each composed of three people from across the local industry, are working on seven areas. Those areas are artist development (management and education), publishing (songwriting), music production (studios), marketing (media and social media), events (venues, booking, touring), sales (merchandise and retail) and rest (artist care).
Partner organizations in the projects include The Consortium MMT, Royal Studios, DittyTV, Levitt Shell, Stax Music Academy and Memphis Tourism.
However, participation in Year for Memphis Music is not limited to those groups.
"Everybody is invited," Steorts said. "We are really trying to be a community thing."
Amy Wright, co-founder and COO of DittyTV, said the company is excited to be a part of Year for Memphis Music.
"As a Memphis-based global music television network with over 5 million viewers monthly, we hear daily what Memphis music means to the rest of the world," she said. "We will continue to promote Memphis venues, studios, engineers, artists and music organizations on our network and all of the amazing music that has come and continues to come for our region."
Regena Bearden, chief marketing officer for Memphis Tourism, said research has shown music is the No. 1 motivator for travelers coming to Memphis.
And, although Steorts did not start planning the Year for Memphis Music with it in mind, next year also serves as the city's bicentennial.
"So much of Memphis' 200 years and future is wrapped up in Memphis music," Bearden said.
The Year for Memphis Music projects are arising from an ongoing Memphis music survey, which started in October. Among other questions, the survey asks takers how an aligned Memphis music would impact their wallet. 
One of the projects is a 2019 Memphis music calendar.
"We have a literal 365 (day) calendar of what we can amplify each day next year," Steorts said.
Each month, Year for Memphis Music will feature a song available for download, an artist, a music studio, a venue, a museum or historical place, and artist care.
---
"We have a literal 365 (day) calendar of what we can amplify each day next year."
Ken Steorts, Visible Music College president, on the Year of Memphis Music initiative
---
Steorts said the project is not set up to generate income, but he believes people coming together and taking care of issues will produce it at some point. Any money the project produces is slated for a scholarship fund to help keep Memphis music students in Memphis, where they can attend a music program and earn a bachelor's degree from Visible, LeMoyne-Owen College, Christian Brothers University, Rhodes College or the University of Memphis.
The Year for Memphis Music concept began in March, but work actually got underway in September.
Steorts said project leaders wanted to figure out the things they knew Memphis music organizations needed without duplicating things already in existence.
This is the fourth Center for Memphis Music project. The others are Visible Radio, the "Red Hot: A Memphis Celebration of Sun Records" album and the Johnny Cash historical marker on Cooper Street near Walker Avenue.
---
ELLE PERRY: Visible Radio is all Memphis music, all the time
---
Bearden said the Year for Memphis Music is something that will have a very long shelf life.
"We anticipate this will continue and take different paths," she said.
Year of Memphis Music also has a hashtag: #YearForMemphisMusic. More information about the project can be found online: yearformemphismusic.com.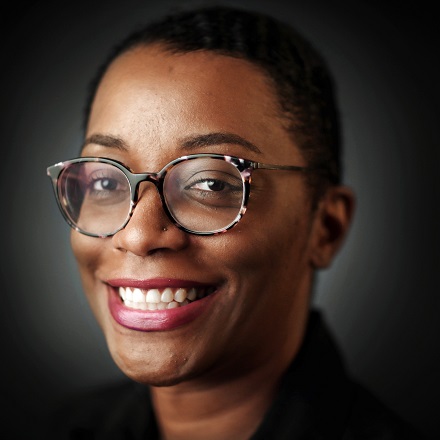 Elle Perry
Elle Perry covers arts and culture and other news for the Daily Memphian. She is a native of Memphis and a two-time graduate of the University of Memphis. Elle previously worked for the Memphis Business Journal and has written for publications including The Memphis Flyer and High Ground News.
---