Fear, lack of insurance could be keeping Memphis-area women from mammograms
A recent study has determined Shelby County has the medical capacity for all women to receive their yearly mammogram. Now, the question remains, with some of the highest breast cancer mortality rates in the country, why aren't they?  
Although white women are diagnosed with breast cancer more often, black women in the Memphis area are dying at a much higher rate.
To help figure out why, the Memphis Breast Cancer Consortium (MBCC) produced a first-of-its-kind, 51-page report called Breast Cancer 901: The Status of Breast Health Care in the Memphis Metropolitan Region.
The study identifies mammogram capacity, social determinants, the quality of staff performing mammograms, local data on disparities and next steps to fill the gaps.
The data was collected through a 38-question survey that was filled out by 17 of 23 facilities that provide mammogram screenings, including market leaders.
Principal investigator Dr. Margaret "Peg" Thorman Hartig said data transparency will be key to decreasing the disparity.
"We can't address the problem if we don't know where the challenges are," she said. 
From 2005 to 2009, the Memphis metropolitan area was No. 1, out of 50 urban areas in the U.S., for having the highest mortality gap as black women were dying at a 2:1 rate to their white counterparts.
---
JIM WEBER: Susan G. Komen 'Race for the Cure' attracts over 6,000
---
The Avon Breast Cancer Crusade and others provided seed funding for a three-year grant to establish and operate the MBCC, whose focus has been on ZIP codes with the highest incidence of breast cancer and related mortality.
"We have identified ZIP codes where women are dying at a much higher rate because they are not getting mammograms," said Carla Baker, MBCC project director. "Where you live should not determine if you live, so we take the mammogram to the people."
Working with Methodist Le Bonheur Healthcare and Baptist Memorial Health Care, in partnership with Susan G. Komen Memphis-MidSouth Mississippi, MBCC has deployed grant-assisted mobile mammogram units into these areas.
"It's estimated 47 percent of women are screened for mammograms in Shelby County. The state has a goal of 80 percent of women receiving mammograms," said Monique Anthony, director of the Office of Minority Health and Disparities Elimination Division for the Tennessee Department of Health. "In Shelby County, that's another 40,000-plus women."
---
MICHELLE CORBET: Baptist Women's Health offers mammograms on the go
---
MBCC evaluated the region's capacity and found a shortage of equipment or technicians was not the issue.
"We have the capacity to perform almost 99 percent of the needed mammograms in our region," said Fedoria Rugless, former MBCC assistant project director. "It's not the capacity we're missing."
The Breast Cancer 901 report found only 60 percent of women received their recommended screening, which leaves 40 percent, or 84,000, not receiving one, despite adequate capacity.
So how does Shelby County get 84,000 more women to come in for an annual mammogram?
"We're not sure yet," said Renee Frazier, retired CEO of the Common Table Health Alliance, which administers the community-led MBCC initiative. "Is education the right answer? Are more screenings the right answer? But what we do know is MBCC is positioned to answer that."  
Now, MBCC is working to raise $150,000 to conduct a public survey to asses lack of insurance, transportation, fear, discomfort, literacy and various social determinants of health.
Working with the faith-based community, community centers and community development corporations, MBCC is planning to hold focus groups and seminars in the ZIP codes with the highest incidences and mortality to figure out why women are not getting mammograms.
"We have some general ideas based on what some people in the community have told us based on experiences, but we want to get the data to back it up," Baker said. "So we can solidly say for X amount of women it's transportation, X amount insurance or X amount it's fear of the disease and finding out."
The West Cancer Center looked at data from 2007 to 2009 and found women of color were diagnosed with much more advanced disease than their white counterparts.
"It could mean they are waiting too long to seek care," said Dr. Gregory Vidal, a medical oncologist at West Cancer Center and assistant professor in the Department of Hematology and Oncology at the University of Tennessee Health Science Center.  
---
"We have some general ideas based on what some people in the community have told us based on experiences, but we want to get the data to back it up. So we can solidly say for X amount of women it's transportation, X amount insurance or X amount it's fear of the disease and finding out."
Carla Baker, Memphis Breast Cancer Consortium project director
---
The study also correlated the ZIP codes with areas that scored high on Shelby County's "Economic Hardship Index," which measures six key social determinants — poverty, dependency, education, income, housing and unemployment.
"If we're going to have an impact on these disparities, we have to have a focus on social determinants, the role they play and how to overcome them," said Jennifer Kmet, senior epidemiologist at the Shelby County Health Department. 
A common misconception many women have is that they will be turned away because they do not have insurance.
"That is not the case," Baker said. "We have grant funds to assist and are looking every day for avenues to increase them."
---
MICHELLE CORBET: More than awareness, Komen M3 subsidizes breast cancer care for region's poorest
---
One such avenue is making sure all hospitals and mammogram facilities are signed up for the Tennessee Department of Health's Breast and Cervical Cancer Screening Program, which provides wellness screenings to eligible women and diagnostic follow up tests for those with suspicious results through the state's TennCare program.
To reach the federal goal, 42,000 more women in Shelby County would need to receive a mammogram. The mortality disparity between white and black women is at 70 percent. MBCC's initial goal is to make it 50-50.
"By 2025, I'm convinced we'll get to that 50 percent mark," Frazier said.
The schedule of public sessions will be established in the first quarter of 2019. MBCC plans to host multiple events at multiple locations and times, so those in the most affected ZIP codes can attend.  
"We know we have to get on it right away," Baker said. "Every day we're not out there, it's impacting lives."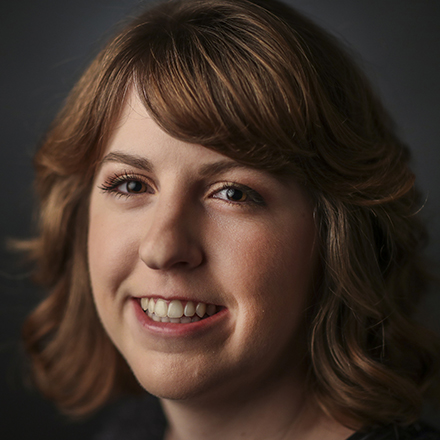 Michelle Corbet
Michelle Corbet covers business for The Daily Memphian. Prior to, she was a reporter at the Memphis Business Journal. A native Memphian and University of Memphis graduate, Michelle covered business in Conway, Arkansas after college. Michelle got her start covering business as an intern at The Commercial Appeal.
---