Fashion entrepreneur Ashley Dean-Parson's 'glamtique' offers one-stop shopping
With her "glamtique" Ashley Dean-Parson has flipped the concept of boutique on its head. "A lot of times, being a full-figured woman, we would go into a store that we would really, really love and they wouldn't have a plus-size section or if they did, it was really, really small," she said.  "So, I took that same concept and did it here and did the reverse."
Located at 5963 Summer Ave., Dean of Fashion specializes in plus-size clothing, but includes a "very, very small" selection of small, medium and large clothing items.
But clothing and accessories are not the only things bringing in customers. They can schedule hair, nail and makeup services in the rear portion of the building, which houses a salon.
"We have so many clients that come here just to get their hair done and they'll leave with a full mani and pedi and an outfit for date night or a birthday," Dean-Parson said.
Often, people will be drawn into the store by clothes they see in the window and when they learn about the salon in the back, they schedule an appointment.
The glamtique has been open since 2014. Dean of Fashion was in another Summer Avenue location for two years before moving to 5963 Summer. She started the business as a mobile boutique in 2010.
The original location was just 500 square feet, but Dean of Fashion now operates from 2,400 square feet.
The key to Dean-Parson's longevity has been doing it first, she said.
"You had your Ashley Stewarts, you had your Lane Bryants, you had your Catherine's, but they weren't stylish," she said.
Those stores, she said, have become more stylish, but Dean-Parson said she has a personal connection with each of her customers. She remembers what they bought and where they were wearing it to.
She originally learned about fashion merchandising from the organization DECA while attending Craigmont High School.
As a full-figured model, she would go to casting calls, but there would not be clothing in her size, so Dean-Parson decided to start hosting events. They include The Curvy Social and The Weight is Over Fashion Show.
On Sunday, Sept. 23, Dean-Parson will host her ninth annual The Weight Is Over Fashion Show. Held at the Shelby Farms FedEx Event Center, the event will feature a plus-size fashion show, as well as vendors, plus-size designers and retailers.
About two years ago, she started The Curvy Social, which is held in April. That is a networking event "celebrating curves through fashion and careers."
Curvy Social benefits her newly founded nonprofit, Mirror Me Foundation, which has an aim of helping plus-size teens cope with peer pressure and other issues surrounding being overweight.
With the organization, she hopes to do a "Mirror Mirror on the Wall Slumber Ball" event. There, full-figured women that are entrepreneurs and prominent career women would let teens know that they can achieve their personal and career goals no matter what size they are.
"A lot of time, younger girls don't know how to carry themselves and their moms are not full-figured, so they don't really know," Dean-Parson said. "So, we're trying to put them in an environment so they can deal with their self-esteem."
Women celebrating who they are is the point of it all.
"I have had women come in here after they have had a baby and their body has changed and they're in between sizes and they really don't know what fits them and what will look good on," Dean-Parson said. "We have had women come in here that have had cancer, lost their hair, they need to get wigs made. This is basically a safe haven to celebrate who you are."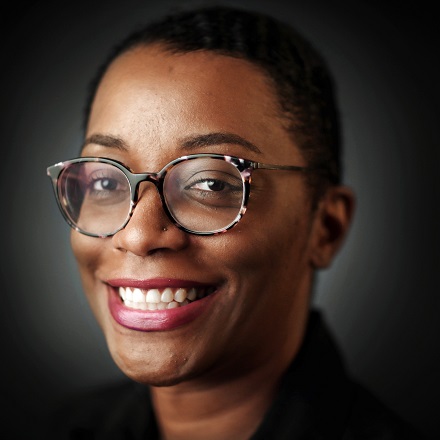 Elle Perry
Elle Perry covers arts and culture and other news for the Daily Memphian. She is a native of Memphis and a two-time graduate of the University of Memphis. Elle previously worked for the Memphis Business Journal and has written for publications including The Memphis Flyer and High Ground News.
---