NICView cameras give preemies' parents live, 24/7 access
Among the medical equipment surrounding 29-day-old Tristen Pillow is a small white box. It is suspended over the baby and angled toward his face.
It's a camera providing a live-streamed view to the parents and loved ones who cannot be there.
The neonatal intensive care unit (NICU) at Baptist Memorial Hospital for Women is the first in the city to adopt the technology.  
The Baptist Memorial Health Care Foundation raised $100,000 from individual families and a significant donation from a national company to purchase and install 40 cameras.
"We have so many families who live at a distance from Memphis," said Susan King, the foundation's senior development officer.
Since the cameras were installed this fall, daily usage has been on a slow curve upward as more of the staff learns how to use the system and more parents, friends and families log in.
"We don't find many people who don't want it and they share it from all over the country," said Teresa Bentley, NICU nurse manager at Baptist Women's Hospital.
If a user's location services are turned on, the NICU staff can see where viewers are logging in from their phones or devices using a secure password to get a live view of the baby. 
"It showed people from Peru, Mexico, Qatar, Nigeria and Canada," Bentley said. "As well as across the states."
In November, Ivory Pillow went into labor at 33 weeks and four days. Tristen was not due until January. On Nov. 28, he was born, weighing 4 pounds and 12 ounces.   
Ivory's mother, Constance Wade, drove in from Nashville to see her daughter's first-born child. That's when doctors discovered the baby had developed necrotizing enterocolitis (NEC), a condition in which a portion of the bowel dies due to infection.
Tristen became deathly ill, as 25 centimeters of his bowel were dead from infection.
He was so sick, he could not be moved to the operating room, so a pediatric surgeon performed the operation to remove part of the baby's GI tract where he laid in the NICU.
Most cases of NEC occur in premature babies, and in up to 5 percent of babies in NICUs, according to Stanford Children's Health.
"It's a really hard thing to treat because we don't always really know what caused it," Bentley said. "If they had opened him up and seen it scattered throughout the bowel, he would not be surviving today."    
Tristen will undergo a second surgery in January to reconnect his GI tract. He is expected to be in the NICU for several weeks following.  
"It's made it a better experience because I can log in and see him whenever," Ivory Pillow said. "With my mom living in Nashville, it makes it easier for her to log in and see him too."
When asked how often she logs in to see Tristen, Pillow said she hasn't logged out yet.
"It's an open tab on my phone," she said.    
A teacher at Jessie Mahan Day Care Center at Mississippi Boulevard Christian Church in Midtown, Pillow is currently on maternity leave, and plans to use the livestream when she returns to work.
"When I first wake up, I look on the camera to see what he is doing, or late at night when I wake up randomly, I go on there and see what he's doing," she said. "Or yesterday, before I came up there, I looked to see if he was awake and, of course, when I got there, he was asleep."  
RN Chelsea Moyer, who is caring for Tristen, said the cameras have decreased the number of phone calls from parents.
"It makes parents feel more at ease, though sometimes it can cause anxiety – 'Oh no, my baby's paci fell out,' " she said.
Nurses turn the cameras off when they attend to the babies. They also can leave notes for mom and dad about the baby's status or reminders such as to bring more breast milk.
About three years ago, there was a very ill mother who delivered at Baptist Memorial Hospital-Memphis and her baby was admitted to the Baptist Women's Hospital NICU.
"Here, we are seven speed bumps away and we can't connect them," Bentley recalled. "We were like, 'There's got to be a way,' so we rigged something up where we had a laptop sitting at the baby's bedside and a laptop sitting at the mom's bedside and we connected them."
In other cases, husbands serving in the military overseas used Facetime to see their new born children.
"We thought, 'Wouldn't it be cool if we could do this on a grander scale?' " Bentley recalled.
Upon further research, Baptist found there were several companies that could provide the technology. The largest two were Angle Eye Camera Systems and NICView.
Bentley traveled to Arkansas Children's Hospital in Little Rock to see an installed NICView system.  
After considering both companies, Baptist went with NICView, the originator of the NICU livestreaming concept based in San Carlos, California.
"Knowing we had someone available 24/7 on this line was important to us," Bentley said. "We talked to a lot of other people who were happy with NICView's service."
The NICU reserved five of the cameras for mobile use, so they could be borrowed by the pediatric ICU or others.     
The Baptist Women's Hospital NICU is licensed for 40 beds, but oftentimes takes more babies with the support of other NICUs in the hospital system.
As of Dec. 27, there were 35 babies in the NICU, so each had a camera.
"There are other projects the foundation has funded and several years into it, we see a need to expand," the foundation's King said. "It could definitely be down the road. We'd need to find another donor."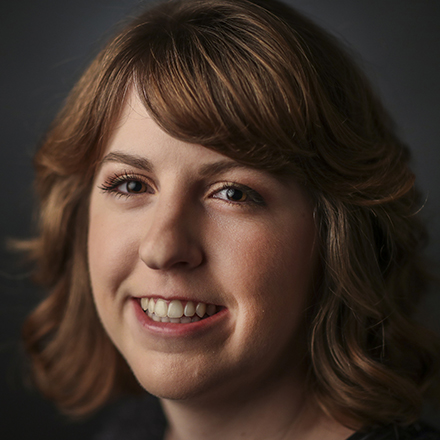 Michelle Corbet
Michelle Corbet covers business for The Daily Memphian. Prior to, she was a reporter at the Memphis Business Journal. A native Memphian and University of Memphis graduate, Michelle covered business in Conway, Arkansas after college. Michelle got her start covering business as an intern at The Commercial Appeal.
---