Tigers wake up for second half, easily defeat Florida A&M 96-65
Statistically, Jeremiah Martin had his best game of the season on Saturday leading five Tigers in double figures as Memphis opened the second half with a strong rally to pull away from Florida A&M 96-65.
Consider these stats for Martin against the Rattlers:
Points: 22 matched his season-high (he scored 22 two other times this season, including two games ago against Little Rock).
Assists: Eight, a season-high. His previous high was six against Tennessee.
Steals: Six, another season-high, eclipsing his four twice this season, the last time against Tennessee State. The half dozen steals also matched his career-best of six against East Carolina on Jan. 28, 2017.
3-Pointers: Four. His previous high this season was two on a trio of occasions.Add to that a 7-of-10 shooting night, missing only one of his five 3-point attempts. Oh, and only one turnover.
"Numbers like he put up today, it shows that he's a first-team All-Conference guy," Memphis coach Penny Hardaway said, later adding: "I don't know if we are just reliant on him only because the team kind of surrounds him and supports what he does and does their own thing. But he's definitely the biggest piece to where we need to go – to the NCAA Tournament.
Other key stats
In addition to Martin's 22 points, Tyler Harris finished with 16 points, while Raynere Thornton and Isaiah Maurice added 12 each. Antwann Jones scored 11 points.
---
BOX SCORE: Memphis Tigers vs. Florida A&M
---
Kareem Brewton Jr., who started his first game of the season, had five steals for Memphis.
Maurice and Thornton had seven rebounds each.
For FAMU (3-12), Kamron Reaves led the way with 20 points, while senior Justin Ravenal, the Rattlers leading scorer at 13.6, contributed 16. Tracy Hector had six assists. Ifeanyl Umezurike led Florida A&M rebounders with a mere four boards as Memphis outrebounded the Rattlers 29-22.
The victory was the Tigers' third straight and the final tune up before Memphis (8-5) begins American Athletic Conference play on Thursday against Wichita State.
Rebounding woes
While the Tigers held the advantage on the boards, the early minutes of the game were not much to Hardaway's liking.
At all.
In fact, the zero on the stat board for Tiger rebounds 4 minutes into the game was disturbing.
"We talk about rebounding all the time in practice," Hardaway said. "…In the first media timeout, it was the first time I've ever seen that there had been no rebounds by anybody on our team in four-and-a-half minutes. That kind of put me in a bad mood."
Flow of the game
Frankly, that early rebounding situation was only part of a rather lackluster first half for the Tigers. In a game Memphis was expected to dominate, FAMU would lead early – albeit 6-2 after the Rattlers made a 3-pointer and converted a trio of free throws after a Tigers foul – but Memphis never really created a buffer through the first 20 minutes.
The Tigers would lead 39-30 at the break.
The second half was a completely different story as the Tigers scored early and often. A 13-3 run provided Memphis with a significant cushion as the lead started to swell. Thornton and Harris opened with 3-pointers to start the rally, then Martin converted a 3-point play on a fastbreak which began with his own rebound. Thornton then added a pair of baskets, the final on a dunk, which took the lead to 52-33 before the 16-minute mark.
The Rattlers would answer with a bit of a run to cut the advantage to 14 – 54-40 – on a 3-pointer by FAMU's Ravenal. From there, Memphis began pulling away again, the advantage eventually reaching 38 with about 2 minutes left after Hardaway had pulled his starters.
Lesson learned
The halftime talk by Hardaway seemed to snap the Tigers out of whatever was distracting them during the first half.
"He just challenged us and said we've got to play harder and just basically, whoever was not going hard was going to get pulled – fast," Martin said of the inspiration. "That just set the tone for everybody to play hard. That's what he did, and everybody responded."
For Hardaway, the problem seemed to be one of focus by his team. That their minds are elsewhere than on the game. "They aren't on what it takes for us to win," the Memphis coach said. "Initially, when they come out, it may be individual things or things that don't have to do with basketball, but you can just tell when the team in not in tune or not together on the same page. They weren't thinking about basketball in the first half."
As for the remedy?
"The best teacher is the bench," Hardaway said. "If you start pulling guys, they will get it."
Notes
The game marked the fifth-straight for the Tigers reaching at least 90 points – the most in a row since 1975-76.
It was the sixth-straight game of at least 80, most since eight times in 76-77.
The Tigers had 22 assists on 33 made baskets – the fourth-straight game with 20-plus assists.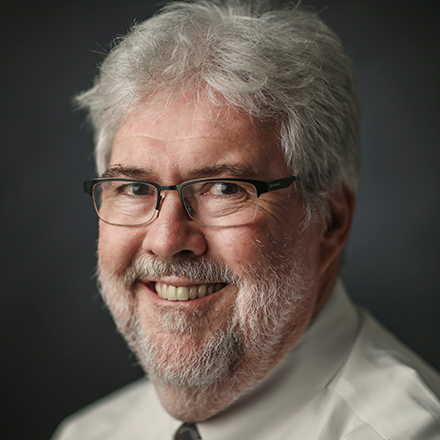 Clay Bailey
Clay Bailey, a lifelong Memphian, has worked as a reporter in the city almost four decades. He concentrated on suburban coverage. He also is a freelance sportswriter for the Associated Press.
---