Please Assist Me uses tech to tackle work-life balance problem
Work-life balance is the reason Stephanie Cummings started a tech-enabled personal assistance service, Please Assist Me.
Editor's Note: This is one of four stories featuring startup companies that participated in this year's Summer of Acceleration business acceleration program in Memphis organized by Start Co., Memphis Bioworks Foundation, ServiceMaster Global Holdings and EPIcenter.
"I was the person coming home, was killing it at work, but then coming home at the end of the day and felt like I was failing at home," Cummings said. "So, my laundry was piled high, never had groceries, dishes in the sink. It just kept getting worse and worse and (after) talking to my colleagues I started realizing everyone had this issue.
"Everyone felt like, it's just the price of working a 9-to-5 or working long hours. But that succeeding meant you weren't as able to spend as much time with your kids as you wanted to," she said. "I actually started seeing a lot of female colleagues leaving when they had kids, because they weren't willing to compromise their family for their work life, and I just felt like people shouldn't have to choose."
Please Assist Me offers a team of assistants who free up customers by completing tasks including light housecleaning, grocery shopping and handling mail, packages, laundry and dry cleaning.  
Last year, Please Assist Me completed The Company Lab's (Co. Lab) 100-day accelerator in Chattanooga. Then connections to Memphis-based Start Co. and ServiceMaster Global Holdings Inc. were established while pitching at the Nashville Entrepreneur Center.
From there, Please Assist Me became one of the teams in Start Co. and ServiceMaster's first Launch Delta Home Services Accelerator. From May through August, Please Assist Me participated in their 100-day Summer of Acceleration.
Since then, Cummings and her co-founder, Seany Deanson, have been splitting time between Memphis and Nashville.
"Coming from Nashville, one of the things they're trying to stretch through and work through is diversity," Cummings said. "Especially in tech. Coming here and walking in the first day and seeing a team from Ireland, seeing a team from India. Seeing the leaders of the accelerator were extremely diverse, but the teams were also extremely diverse. I knew were in the right place and it proved it," Cummings said.
That's why the company continues working out of Memphis.
"It's just because of the community here. We feel like as black, female founders, it's a place where we can excel and that the community will continue to support us, much more than we had previously," she said. "We're happy to call Memphis home now."
As of late August, Please Assist Me had partnered with eight apartment complexes in Middle Tennessee to provide services: 505 Nashville, The Element Music Row, The Cadence, Vintage at Burkitt Station, Vintage Tollgate, Vertis Green Hills, Springfield Apartments and Belcourt Park.
"We started off with homes and I was driving an hour between houses sometimes, in traffic," Cummings said.
With limited capital, the model didn't make much sense and that's when the apartment idea emerged.
"We had a property manager kind of sit down and say this is how it should work for us … when we hit apartments, we felt like we hit a goldmine," she said.
One of the reasons is that apartments are trying to find ways to differentiate themselves, so they keep adding more amenities. Please Assist Me was a good fit to integrate into apartment offerings.
The service begins with a consultation where the user meets with the personal assistants to discuss his or her preferences. Please Assist Me promises the same two-person team will visit each week. Each team is vetted via interview and background check, insured for $1 million per visit and equipped with body cameras. They also are W-2 employees, not independent contractors.
"It's been great on the employee side as well, that they are able to come into a safe environment," Deanson said.
The body cameras help with that safety, as the company has a staff that is currently 90 percent female.
Apartment complexes pay around $500 per month for a license fee and residents pay a small service fee per request.
"It's almost like an Uber Eats model," Cummings said. A client requests to have their groceries delivered tomorrow and when they come home, the groceries are in their refrigerator. The client pays a small licensing fee that is "even cheaper than Shipt or Instacart."
The company can also accommodate seasonal requests like giftwrapping or delivering flowers, or one-time requests such as waiting around the house for a cable television technician. 
"We wanted to make sure our service was available for the 99 percent of Americans that weren't able to afford a personal assistant, so it's nice that although we have the most expensive apartment complex in Nashville, we also have one 40 minutes outside of the city (in Murfreesboro) that can also leverage our platform," Cummings said. "It's an affordable luxury. We try to make it affordable for everyone."
Cummings grew up in the Raleigh-Durham, North Carolina area and went to Nashville to earn a master's of business administration degree at Middle Tennessee State University. Deanson was born and raised in Delaware and moved to Atlanta for college. After college, she worked for several nonprofits in the Tulsa, Oklahoma, area and also suffered from the work-life balance issue.
Cummings considers the company's official start as March 2018. But they had a minimum viable product (MVP) in July 2017; had their first apartment client that August; had their first investor commitment in October 2017.
Please Assist Me was one of 10 companies that participated in the Google for Entrepreneurs Black Founders Exchange last August in Durham. The week-long initiative focuses on addressing the funding gap for startups with black founders.
The company is now calling apartments in Memphis, Washington, D.C., Nashville, California, Texas and is looking to partner with owner-operators, people who own multiple apartment complexes so that the company can expand throughout their portfolio. Please Assist Me is also fundraising.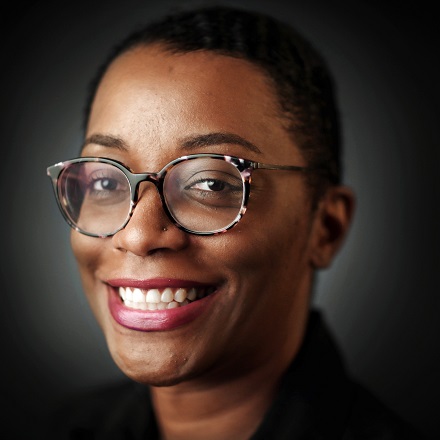 Elle Perry
Elle Perry covers arts and culture and other news for the Daily Memphian. She is a native of Memphis and a two-time graduate of the University of Memphis. Elle previously worked for the Memphis Business Journal and has written for publications including The Memphis Flyer and High Ground News.
---