Memphis' first baby of 2019 delivered at Methodist South
The first baby of 2019 arrived at Methodist South Hospital just two hours and 47 minutes after the stroke of midnight.
At 20 inches and weighing 6 pounds and 11 ounces, Alaina Janelle was born to parents Angela Scott and Freddie Price.
"I was shocked," Scott said about delivering the 2019 New Year's baby. "Her due date was Dec. 31, but I guess she had plans of her own."
Methodist Le Bonheur Healthcare's Dr. Paul Randolph delivered the baby girl on the fifth floor of Methodist South. To ensure her OB-GYN would be at the hospital over the holidays, Scott brought some Christmas treats.
"Nobody says no to cake," she said. "And I wanted to make sure he was there to grab her when she came out."  
Scott had three ultrasounds during her pregnancy, none of which revealed the sex of the baby. So, the couple embraced the idea of a surprise in the delivery room, with both boy and girl names selected.  
Alaina Janelle has a 7-year-old sister, Alissia Janay, and a 4-year-old brother, Freddie Jr., at home.
"One wanted a brother, and one wanted a sister," Scott said. 
When they met their sister for the first time, Alissia wanted to hold baby Alaina like a doll and kept pecking her on the cheek. Freddie was a little more shy, perhaps needing more time to come to terms with no longer being the baby.  
Like Scott, both of her girls' names start with the letter A. Alissia is named after Scott's mother, Lisa Carr.   
"I wanted her and her sister to have a bond," Scott said.    
Alaina is the newest addition in a strong line of women, including Scott's 89-year-old great-grandmother, Sylvia Austin, her grandmother Betty Richardson, her mother and herself.
All five generations live in Memphis, and Scott is planning to stop by her great-grandmother's house on the way home from the hospital so she can welcome the newest addition to the family.   
Scott is a full-time employee at The Peabody and relies on family to help take care of her children when she is at work.
"Thank God for my mom and grandmom," Scott said. "It is invaluable to have people I trust with my children."
While she doesn't make New Year's resolutions, Scott is planning to continue her weight-loss journey. She recently lost 40 pounds and gained only 10 pounds back during her pregnancy.
"I'm hoping to have a year just as good as my last," Scott said.  
The Methodist South staff welcomes the first baby of each new year with gifts. For Alaina, they bought a onesie that said "Little Sister," a pink balloon and a pink bouquet of fresh flowers.  
"We're a community-based hospital that caters to the needs of this community," said Michelle Harrison, director of maternity services at Methodist South in Whitehaven. "There is a big need for maternity services in this area."
On average, the hospital delivers 800 babies a year, a fraction of the 4,500 babies delivered at Methodist Germantown Women's & Children's Pavilion each year, Harrison said.
Three babies were born at Methodist South on New Year's Day this year.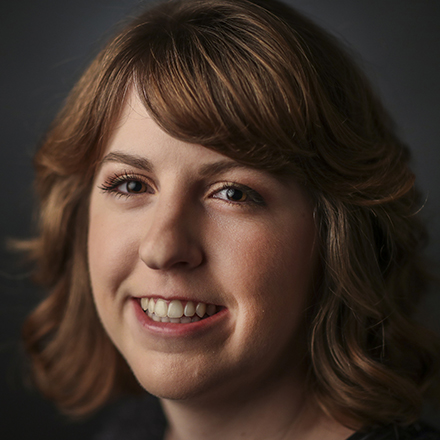 Michelle Corbet
Michelle Corbet covers business for The Daily Memphian. Prior to, she was a reporter at the Memphis Business Journal. A native Memphian and University of Memphis graduate, Michelle covered business in Conway, Arkansas after college. Michelle got her start covering business as an intern at The Commercial Appeal.
---