Federal government shutdown impacts Tennessee immigration court in Memphis
The partial government shutdown over President Donald Trump's proposed border wall has impacted several federal agencies, including Tennessee's only immigration court, located in Memphis.
Since the 12-day government shutdown, scheduled immigration court hearings have been canceled across the country, and some immigrants may have to wait a year or two for their cases to be rescheduled.
"The court here in Memphis is completely shut down," said Stacie Hammond, the co-legal director of the Immigrant Rights Defense Center for the Memphis advocacy group Latino Memphis. "The window for filing documents or motions with the court is not open. Basically, things are at a standstill here in Memphis.
"Any case that was on the court's calendar when the shutdown happened will now be rescheduled," Hammond said. "For some people, they have been waiting years already for their court dates and now this will just push it back further."
She added, "For some people that have good cases, this is a really bad thing because they want to have their case heard and they want to get the relief they are seeking with the court. For some people, it is a good thing because if they don't have a good case, they just got more time."
Hammond said the postponement of the cases is creating hardships for many. For example, if an immigrant applied for relief to have their case exempt from deportation if they could show an exceptional hardship for a spouse, parent or minor children who are in the country legally, their relief is lost if, for instance, the minor child turns 21 or the parent or spouse dies.
"If your case gets pushed off a year or two and maybe your child turns 21, then you are no longer eligible for that relief, so it can have some really devasting effects on people," she said.
In Memphis, the immigration court handles cases for non-detained migrants, Hammond said. Cases involving detained migrants like the case of Memphis reporter Manuel Duran, who was arrested last year during a protest in the city, are heard in Louisiana and have not been postponed by the government shutdown.
Officials said the delays of non-detained cases are causing issues for immigration courts that already face multiple backlogged cases.
In Tennessee, the average immigrant with a claim before the court in Memphis has been waiting 460 days, according to the Transactional Records Access Clearinghouse at Syracuse University, which keeps track of statistics on U.S. immigration. More than 14,000 cases are pending in Tennessee at immigration court located at Brinkley Plaza in Downtown Memphis.
A voicemail message at the court said, "Greetings, you have reached the Memphis immigration court. Please be advised that due to a lapse in appropriations, court operations are limited to cases involving detained individuals. Non-detained cases will be rescheduled when the court reopens for regular operations."
The shutdown is impacting other federal agencies in Memphis, as well.
Michael Dunavant, U.S. attorney for Western Tennessee,  said contingency procedures have been put in place to ensure there is no lapse for essential public safety and national security employees. He said other employees  who are "non-excepted" have been placed on furlough.
Dunavant said he remains on the job because as a Trump appointee, he and other U.S. attorneys do not receive furlough.
"While it is up to each U.S. attorney's office to determine excepted personnel, in effect most AUSAs (assistant U.S. attorneys) and staff supporting criminal prosecution efforts, which are necessary to protect public safety, are excepted personnel," Dunavant said in an email.
He said while criminal cases will continue, a court order postponing or curtailing civil cases in federal court has been issued.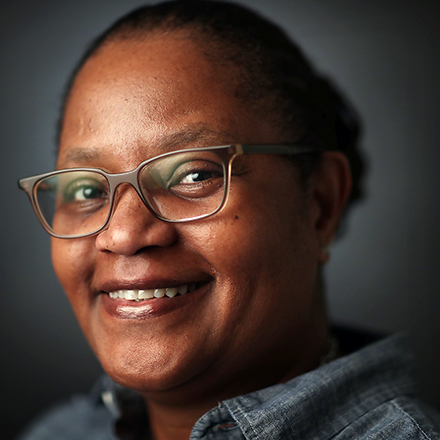 Yolanda Jones
Yolanda Jones covers criminal justice issues and general assignment news for The Daily Memphian. She previously was a reporter at The Commercial Appeal.
---