Three Memphis natives bring their Nashville bar to local landmark
In about a month's time, three native Memphians plan to open a version of their upscale Nashville bar in the former Raiford's Hollywood Disco on Vance Avenue.
WKND Hang Suite owner A.G. Granderson calls it the "anti-club."
The Nashville location opened back in January 2013. But the business story of Granderson, Joe Johnson and Robert Higgins begins years before that.
Although each man attended Tennessee State University in Nashville, they attended at different times. The three actually met each other while doing events.
All three men work in the music and entertainment industry. Granderson is a long-time radio personality, Johnson is a saxophonist and Higgins is a promoter and marketer. 
"We were doing our own thing, then came together," Granderson said.
The trio opened Jazz & Jokes in Nashville in late 2010. It served as a music and comedy venue.
They ended up opening their second venue, WKND Hang Suite, there in January 2013.
"At the time, I was traveling a lot in the music industry and I was seeing a lot of things that Nashville didn't have at the time," Johnson said. "We didn't have an urban-owned bar."
Johnson said a lot of people consider nightlife as going to clubs, but the three partners just wanted to do a simple, nice, upscale bar.
In Nashville, it made sense to encourage their customers at Jazz n Jokes, after the music and comedy shows were over, to go right down the street to have a drink at WKND Hang Suite. The two venues were not in walking distance of each other, but were within about a mile of one another. Jazz n Jokes closed in 2013.
When asked if the WKND had changed over time, Johnson said that it had not substantially, but that the city of Nashville had.
"The last several years, a hundred people a day moving (in), traffic increasing, you've got different demographics, different people with different experiences moving into the city, so it's not the same city we opened the business in," Granderson said. "Over time we've just had to develop some different things, but at the end of the day it is still the anti-club, it is still just a bar, it is still a place where people can come on their way to somewhere or their way from somewhere. Or it's just a place you can hang out."
In Memphis, Granderson said he expects to draw customers before basketball games and concerts at FedExForum and develop regulars who just enjoy being at a "cool place" all the time.  
The building is about half of the size of the Nashville location, but the owners plan to keep some elements the same, like the exposed brick, the color schemes and the penny bar top. But they plan some unique touches within the building.
The three are planning some specialty drink items and a little food.
"Nashville now is definitely becoming a food and beverage (town), Memphis has been that," Granderson said. "Down here we're in the middle of a lot of places, so we want to be conscious of what other options are down here."
Branching out from Nashville into Memphis was something that at least one of the WKND's owners had long considered.
"What better place to step out with your first out of Nashville venture than the place that we were all from," Johnson said. "It's close. With the city being 65 percent African-American, you've got a strong consumer base here. Hopefully we'll be bringing something different to the consumer base."
And the location being the old Raiford's Hollywood Disco?
"I don't think there's anyone from Memphis that didn't know what this place was," Johnson said. "It just made sense."
Another reason to open an outpost here, now, is that they see Memphis as a place where Nashville was several years ago, Granderson said.
"It's on the verge of realizing more of its potential. So, I think we want to be on the front end of that."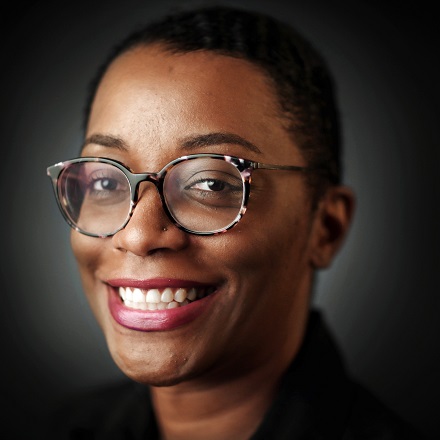 Elle Perry
Elle Perry covers arts and culture and other news for the Daily Memphian. She is a native of Memphis and a two-time graduate of the University of Memphis. Elle previously worked for the Memphis Business Journal and has written for publications including The Memphis Flyer and High Ground News.
---