Rep. Lamar plans juvenile sex trafficking bill amid call for Cyntoia Brown's clemency
Joining a women's group seeking clemency for Cyntoia Brown, state Rep. London Lamar said Thursday she plans to sponsor legislation closing a criminal justice "loophole" for children accused of violence during the act of prostitution.
Tennessee has made progress in preventing sex trafficking, Lamar said Thursday during a Nashville press conference, but the state doesn't protect minors who commit violent acts while being involved in sex trafficking.
Lamar said she plans to meet with the Department of Correction and the Department of Children's Services to work on legislation dealing with young people who commit violent acts when they're involved in prostitution. She contends they shouldn't be tried as adults if they commit a violent crime because they feel their life is threatened. The General Assembly convenes Jan. 8.
The freshman Democrat from Memphis pointed out state law doesn't allow children charged with sex trafficking to be tried as an adult, but the fact they're involved in prostitution isn't taken into consideration when they commit a violent act.
"You never know if that man could have killed her or not. We never know," Lamar said. "But at the end of the day, she was 16, and she was forced to do that work, and it's not fair. It's a very delicate situation, it's a very unique situation. But I think it brings light to a loophole we need to close in order to make sure we are continuing to push the needle forward on reducing child sex trafficking and protect the victims of child sex trafficking."
Brown was 16 in 2004 when she killed 43-year-old Johnny Mitchell Allen, who solicited her for prostitution and drove her to his house. She has said she thought he was going to kill her, but prosecutors argued she was robbing him during the killing.
The Tennessee Parole Board voted 2-2 in May to keep Brown in prison. She was sentenced as an adult to a 51-year term and wouldn't be eligible for parole until 2055.
State Sen. Brenda Gilmore, a Nashville Democrat, led the Thursday press conference of Women for Cyntoia, calling for Haslam to grant full clemency to Brown immediately. Lamar also asked that Gov.-elect Bill Lee grant clemency if Haslam fails to do so before he leaves office Jan. 19.
Haslam granted clemency to several people in mid-December and more are forthcoming, according to the governor's office. But none of those released were serving time for murder. The governor is still considering the Brown case and noted in December he considers extenuating circumstances as well as rehabilitation since a person was incarcerated.
Asked where Lee stands on Brown's clemency, spokeswoman Laine Arnold said the governor-elect "respects the process" of the Haslam Administration in the case.
"We would just appeal to his heart. This crime was committed when she was a child. She's already spent 15 years in prison," Gilmore said of Haslam. "In many cases in this state, people have committed murder and spent 15 years in prison and are released."
State Rep. G.A. Hardaway also made a call for clemency, saying the state should reconsider how it handles children in the juvenile justice system as well as people suffering from mental illness.
"This barbaric, savage, heathenish way we treat children and call ourselves reforming juvenile justice is a joke," said Hardaway, a Memphis Democrat. "So I would say to Bill Haslam, on your way out, make that statement that you want the 111th General Assembly to move forward with juvenile justice reform."
The Legislature is expected to revamp criminal justice and juvenile justice laws starting in 2019, and Gov.-elect Lee has said he wants to make reform one of his main initiatives.
Joining lawmakers in their plea to Haslam on Thursday were ministers and Tennessee residents, including Karen Spencer-McGee of Black Lives Matter Memphis, who noted Memphis has a "problem" with sex trafficking.
"And, oh, but by the grace of God, my daughter, myself, anybody that I know could be in her situation. And it's just time to do the right thing, and the right thing is to set her free," Spencer-McGee said.
Congressman Steve Cohen of Memphis previously sent Haslam a letter seeking Brown's clemency. He pointed out the U.S. Supreme Court in 2012 ruled mandatory life sentences without parole were unconstitutional for juveniles.
In his letter, Cohen noted Brown was living with her 24-year-old boyfriend, a pimp nicknamed "Kut Throat," when she committed the crime. At trial, Brown said she was frequently choked, beaten, raped and threatened at gunpoint.
In addition, state Sen. Katrina Robinson, a Memphis Democrat, sought clemency in a letter to the governor and said she plans to sponsor legislation in 2019 to change sentencing laws for juveniles.
Supporters of Brown's clemency argue she has rehabilitated herself, including earning a degree from Lipscomb University and mentoring other inmates.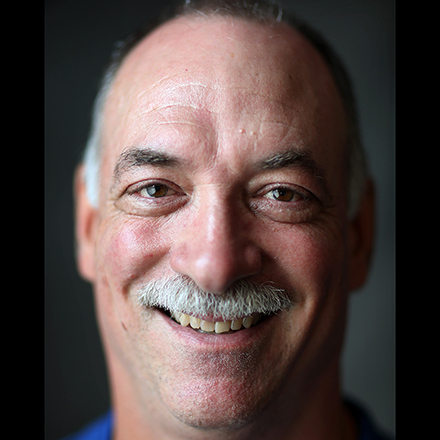 Sam Stockard
Sam Stockard is a Nashville-based reporter with more than 30 years of journalism experience as a writer, editor and columnist covering the state Legislature and Tennessee politics for The Daily Memphian.
---