Judge sets mediation for black farmers' dispute with seed company
A federal judge ordered mediation Thursday in an attempt to resolve black farmers' allegations they were sold bad soybean seeds as part of a race-based conspiracy.
U.S. District Judge John T. Fowlkes Jr. set a March 15 deadline for mediation efforts and said he'll rule afterward on motions to dismiss, amend or expand the lawsuit.
"While I am considering all the arguments and reaching a decision, you all just need to sit down and talk about this," Fowlkes told lawyers for the farmers, Iowa-based Stine Seed Co. and other defendants.
Members of the Memphis-based Black Farmers and Agriculturalists Association filed suit last year. They alleged they were sold low-yielding soybean seeds as part of a conspiracy among Stine, sales representatives and others involved in the transactions.
The farmers include Thomas Burrell, president of the 20,000-member association, and Bishop David Allen Hall of Temple Church of God in Christ in Memphis.
The farmers said they bought more than $100,000 in seeds in response to a sales pitch from a Stine representative at the Mid-South Farm & Gin Show in Memphis. They believe their certified seeds were switched with an inferior product when the seeds were delivered at a warehouse in Sledge, Mississippi, the lawsuit states.
Defense lawyers dismissed the lawsuit's claim of a seed swap as "pure fantasy." "All the defendants categorically deny there was a seed swap. It didn't happen," said Daniel Van Horn, a defense lawyer.
The lawsuit claims violations of the Racketeer Influenced and Corrupt Organizations Act (RICO), the farmers' civil rights and a federal law governing packaging, labeling and transportation of certified seeds. It names Stine, the company's sales representative and an entity responsible for treating the seeds before delivery.
"This is a RICO case, and we do believe there was a criminal conspiracy here," said Paul Robinson, a lawyer for the black farmers.
The move for mediation came after Fowlkes pressed for further evidence of "very egregious" discrimination allegations and the seed-switching claim. The judge also probed into why the case merits consideration under RICO, as opposed to an ordinary product defect case.
Gerard Stranch, a newcomer to the farmers' legal team, conceded the lawsuit didn't provide analysis showing how other seed buyers were treated differently compared to the black farmers.
As to the RICO allegation, Stranch said, "It's not just a one-off thing, but over a matter of time with different customers. What we have alleged is, it's a pattern of doing business."
Fowlkes questioned Stine lawyers about what the company did when it learned about the farmers' complaints.
Maria Calaf, lead attorney for Stine, said the company was engaging in "give and take" with the farmers after they reported meager yields, but she said the lawsuit's filing last spring short-circuited the usual process.
Calaf said the company sent an agronomist, whose report confirmed the farmers' claims of problems with soybean yields.
Burrell, Hall and their lawyers said in a press conference after the hearing they welcomed an opportunity to mediate the grievances, secure compensation for financial losses and gain assurances that more black farmers won't fall victim to similar business practices.
Burrell said the fact that Fowlkes didn't dismiss the lawsuit, as sought by Stine and other defendants, indicated Fowlkes sees sufficient "smoke" for the lawsuit to move forward.
Hall said, "With all due respect to the court, we've got to follow the judge's wishes, but I'd like to take them (Stine) down."
Lawyers for Stine and other defendants indicated to Fowlkes they were open to mediation but declined comment after the hearing.
Fowlkes' mediation order left hanging defense motions to dismiss the lawsuit because of lack of supporting evidence of racial discrimination and conspiracy; and farmers' motions to amend the lawsuit and add new plaintiffs who've come forward since the original lawsuit was filed.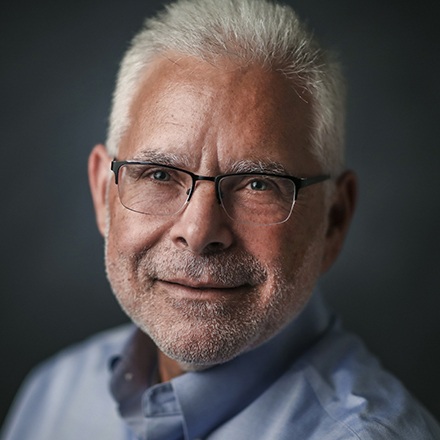 Wayne Risher
Business news reporter, 42-year veteran of print journalism, 34-year resident of Memphis, University of Georgia alumnus and proud father and spouse of University of Memphis graduates.
---