The case for code names: Finding the balance between competitiveness, good public policy
Project 21. Project Independence. Project Showtime.
These are the code names for some of the largest economic development projects in recent history — Mitsubishi Electric Power Products' $226 million manufacturing plant on Presidents Island, Orgill Inc.'s $21 million world headquarters in Collierville and the $36 million transformation of Peabody Place into a headquarters for ServiceMaster Global Holdings.
If the Economic Development Growth Engine (EDGE) for Memphis and Shelby County adopts a proposed policy change, code names such as these would become the norm at EDGE board meetings where public tax abatements are approved for private investment.    
This summer, the Greater Memphis Chamber commissioned a study to benchmark local economic development recruitment strategies and compare them to competing cities.
The study claims EDGE's policy to release an agenda five days in advance of its public board meetings is a deterrent to site selectors and is keeping Memphis and Shelby County out of the project pipeline.
The study, conducted by Little Rock-based economic development consultancy Boyette Strategic Advisors, identified four markets that allow code names to be used during the public incentive process — Birmingham, Clarksville, Louisville and DeSoto County.
The chamber is advocating for an EDGE policy change that will keep projects under wraps all the way through approval, similar to the Tennessee Department of Economic and Community Development.
"What we're looking for, at a base level, is to hold the code name until the company knows for certain it has a deal," said Phil Trenary, president and CEO of the Greater Memphis Chamber. "You don't know if you have a deal until the vote."
Ideally, the chamber would like to take it a step further by withholding the identity of the company for a few more days after the vote, so the company can communicate what could be bad news, like a manufacturing plant closure, to their employees, instead of those employees reading about it in a newspaper, Trenary said.
The industry type, number of jobs, capital investment and average salaries would be available to the public; the nature of what the company does would be described in vague terms; but the code name would remain until the company was ready to go public with its plans, if the policy is adopted. 
However, EDGE has been recognized among the top five most transparent economic incentive agencies in the country, according to a 2017 report by government watchdog Jobs First. 
In its evaluation of online disclosure practices, Jobs First found that of the country's 50 largest cities and counties, more than half fail to disclose even the names of the companies receiving property tax abatements.    
"Historically, EDGE has worked to be as transparent as possible," said EDGE president and CEO Reid Dulberger. "We understand site selectors and their clients' perspectives regarding code names, but that doesn't always qualify as good public policy."
Site selectors and clients want the anonymity because an expansion could affect stocks, if publicly held, and a complete relocation, with imminent layoffs, could disrupt the labor force prematurely.  
Paige Webster, owner of Webster Global Site Selectors based in Phoenix, came to Memphis in August for the chamber's annual Blue Carpet Tour of Memphis' assets and available sites and properties. 
"This is the first time I've ever heard (the company name and incentive) would be public, so I'm a little shocked," Webster said. "Typically, by the time it hits the press, the project is already completed. There's a lot of upfront work that's done, which could take up to a year, before it is announced publicly."  
Nashville's Office of Economic and Community Development uses code names during the recruitment process and holds the code name until the company announces its intention to locate in Davidson County. Nashville requires full disclosure of the company name when incentives come into play.
"This is a complicated matter," said Judith Byrd, press secretary for the Office of Nashville Mayor David Briley. "There are benefits to a company being able to know the 'deal' prior to making a final decision. That also has to be balanced with the public's desire to have information about the potential recipient (of incentives) prior to approval."
Pastor Earle Fisher of Abyssinian Baptist Church in Whitehaven has attended several EDGE meetings as president of the Greater Whitehaven Economic Redevelopment Corp. when project incentives have been granted for the benefit of Whitehaven.
"Most people believe the EDGE board can be a wonderful tool," Fisher said. "What we need in order for it to reach its full potential is proper community involvement."
Fisher said the chamber's request to use code names is a step in the wrong direction. 
"It's obvious. If anyone is making a decision in the best interest of the public, for the public not to be made aware until a deal is done, seems paradoxical," Fisher said. 
Before EDGE was created in 2011, all the details, including the company name and the tax break it is seeking, would be revealed a few minutes before the Industrial Development Board (IDB) would vote on an incentive. It would be included in the packet of materials available at the public meeting.
"That drove the need to make sure each individual board member was well informed," Trenary said. "Now, it's out there five days prior, so you can talk back and forth and there's all kinds of public discourse about it. Back then, it was very much one-on-one."
One-on-one is still the style of Collierville's IDB. 
As Orgill Inc., the world's fastest-growing, independently-owned hardware distributor, was narrowing in on its decision to move from Germantown to Collierville, city officials met with site selectors and Orgill leadership to organize approvals around a joint announcement with the state. 
In the ramp up to awarding incentives, Collierville leadership did not know the identity of the company.
"We knew a lot of things about them. Here's how big we are, how much the investment, how many jobs and the salaries," said John Duncan, Collierville's director of economic development.
Duncan made a preliminary presentation about a mystery market leader that was very growth-oriented to the local IDB to see if members would consider courting a payment-in-lieu-of-taxes (PILOT) benefit.
"They said yes, but before we sign anything or grant anything, we will need to know who it is," Duncan recalls.
When Orgill made its intentions clear about building in Collierville, its IDB held a specially called meeting.
Although notice of the meeting was advertised in local newspapers, Duncan does not recall members of the public attending.  
At the meeting, "Project Independence" was identified as Orgill's new $21 million world headquarters, where the board approved a 15-year PILOT.
"Our meeting and vote coincided with the state's announcement," Duncan said. "It unfolded simultaneously."    
The IDB met, and the state announcement came out first thing the next morning.
Although the state made a splash announcing Orgill would remain in Shelby County, the incentive was not ratified until Collierville's Board of Mayor and Aldermen approved it a week and a half later. 
While Collierville has a check and balance through its mayor and alderman, the Memphis City Council and the Shelby County Board of Commission gave up their authority to ratify PILOTs when EDGE was created in 2011.
Recently, both bodies have formed committees to deliberate the future of EDGE. Elected officials are displeased with the lack of major industrial projects in recent years and point to the Boyette Study as proof that EDGE's policies are putting Memphis and Shelby County at a disadvantage.  
An outlier to the ongoing political discourse about competitiveness, may be a recent change in state law. 
Last year, the state added a provision, allowing public documents related to projects going through an economic and community development program to be shielded from open records laws until the documents go to a voting board.
The provision states in part, "A governing body shall publicly disclose the proposed contract or agreement in a manner that would adequately notify and fairly inform the public of the proposed contract or agreement before voting on the proposal."
EDGE attorneys and staff are working to figure out if the use of code names during the board vote would be a violation of state law and if the stats about the company and incentive would "adequately notify and fairly inform" the public. 
There are at least two perspectives surrounding the use of code names – what makes Memphis and Shelby County more competitive and good public policy.
"We need to define competitive," Dulberger said. "While some companies and site selectors want as much from each community as they can achieve, we also understand good public policy would in some instances, argue for restraint."
Zoning and land restrictions, wage requirements and minority and women-owned businesses (MWBE) spending requirements are all examples of good public policy, Dulberger said.     
EDGE intends to be as competitive as possible, making sure it upholds the community standards it has worked to establish, including spend requirements with MWBEs.
Last year, active IDB and EDGE PILOTs had a target of $27 million MWBE and locally-owned small business spend, but contracted $44 million, nearly 40 percent more than the target.  
"The community would best be served to have a vigorous discussion about where we need to be in this point in time," Dulberger said. "If there was a consensus between government, business and private citizens, we would be more effective in moving forward together."
Webster, the site consultant from Phoenix, said Memphis and Shelby County should consider a strategic planning process involving the city, county, chamber and all regional economic development agencies.
"Strategic planning gives communities a game plan for what they are looking to attract," Webster said. "That process brings in citizens, so they have input in the strategic plan or mission of the city. That knocks out which companies are coming and which aren't." 
Dulberger anticipates the debate to find the balance between good public policy and competitiveness will play out in the council's and commission's ad hoc committees.   
Ted Townsend, who worked at the Tennessee Department of Economic and Community Development office for seven years before joining the University of Memphis as chief economic development and government relations officer in January, said the community must trust in the process, the due diligence and the fact that companies have to perform.
"They have to deliver jobs and investment," Townsend said. "There is recourse if a company does not measure up. If a community can understand that those fail safes are in place for a reason, there can be acceptance of a project name."
With government primarily accountable to the people and big business primarily accountable to profit, Fisher said, transparency and accountability are paramount to earning the public's trust.  
"At the end of the day, EDGE is a public entity," Fisher said. "If the government is working with the public, then the public has a right to know at the onset what your plans are."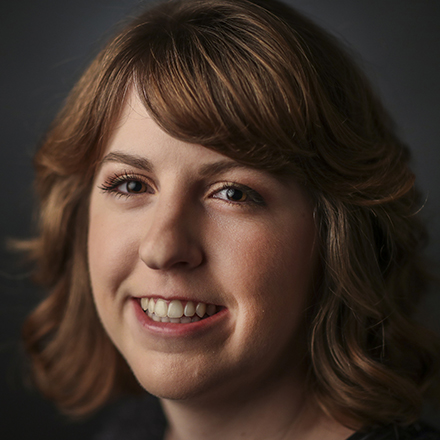 Michelle Corbet
Michelle Corbet covers business for The Daily Memphian. Prior to, she was a reporter at the Memphis Business Journal. A native Memphian and University of Memphis graduate, Michelle covered business in Conway, Arkansas after college. Michelle got her start covering business as an intern at The Commercial Appeal.
---