Memphis homicides up 5 percent in 2018
Mark Small was shot during a robbery in South Memphis on Dec. 15. The 53-year-old was shot multiple times.  
Small was taken to Regional One Health, where he died from his injuries 13 days later. He was the last homicide in 2018.
Memphis recorded 184 homicides last year, a 5 percent increase over the 176 slayings in 2017, but still lower than 228 homicides in 2016, the deadliest year recorded in the city in the last two decades.
"We know we have a long way to go," said Memphis Police Department Director Michael Rallings. "We would love to have no violent crime, but we know that is not realistic."
Last year, MPD changed the way it counts homicides when it started using the Tennessee Incident Based Reporting System, or TIBRS, the same system used by the Tennessee Bureau of Investigation and other law enforcement agencies across the state to tally homicides.
Under the TIBRS system, justifiable and criminal homicides like negligent homicides are not counted by MPD.
In 2018, the city recorded 222 homicides, but 18 were ruled criminal and an additional 20 justifiable, reducing the official tally to 184 murders in the city.
Some questioned MPD's switch to the TIBRS system, saying it was done as a way to reduce the homicide tally after the record 228 homicides the city saw in 2016. But police said the change had nothing to do with the record; they made the change to be in sync with other departments across the state.
As for the 5 percent increase from 2017 to 2018, police point to gangs and access to guns as reasons for the uptick.
"I do know we are higher than last year but lower than two years ago," Memphis Mayor Jim Strickland said at a recent prayer breakfast.
"One murder is too many murders," Strickland said. "Murder is the hardest crime to predict and therefore discourage through a police presence. So many of them are acquaintances or family members of friends. The overall violent crime rate was reduced last year and I think what that tells us is that the plan we are working on … I think it's starting to show progress. But we are nowhere near the finish line."
In November, acting U.S. Attorney General Matthew Whitaker came to Memphis to announce the creation of a "Memphis Crime Gun Strike Force" where Memphis police will partner with the Bureau of Alcohol, Tobacco, Firearms and Explosives to reduce gun crime in the city.
Last year in Memphis, 90 percent of homicides involved guns, police said.
Memphis police also are working with the Memphis Shelby Crime Commission initiative Operation: Safe Community, which has been focused on reducing violent crime with its five-year plan.
"We're working with the Department of Justice under the public safety partnership," Rallings said. "And we are continuing to work with federal, state and local law enforcement agencies."
While Memphis had an uptick in homicides from 2017, other major cities including Baltimore and Chicago saw declines. But the 561 homicides in Chicago last year were more than in New York and Los Angeles combined, where both cities saw historic low murders compared to recent years.
To remember those lost to gun violence last year and in previous years in Memphis, First Congregational Church of Memphis and the Memphis chapter of Moms Demand Action for Gun Sense in America held a vigil at the Cooper-Young church on Dec. 13.
The Shelby County District Attorney's Office also hosted its annual event where it invites family members of homicide victims to remember their loved ones lost to violence. 
At both events, the names of those slain were read aloud.
Gabby Harris, a 14-year-old girl, was shot and killed as she washed dishes at her grandmother's house last year.
Beverly Jacks, 66, was gunned down in a drive-by shooting in front of her 9-year-old grandson.
Arrests were made in Harris' death and in Jacks', but MPD said it is still compiling figures and did not have numbers yet on how many arrests were made in homicides last year.
Reporter Bill Dries contributed to this story.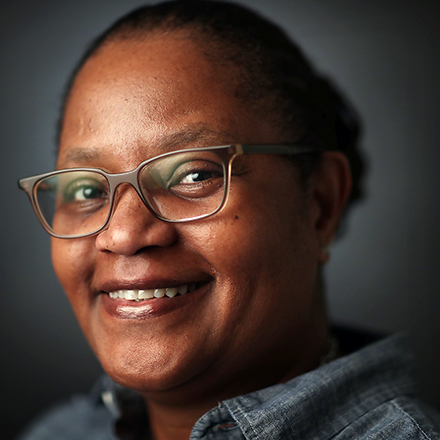 Yolanda Jones
Yolanda Jones covers criminal justice issues and general assignment news for The Daily Memphian. She previously was a reporter at The Commercial Appeal.
---