Le Bonheur video game collaboration has kids jumping to exercise
The time someone spends with their personal trainer is minuscule to the rest of their day.
Back when Webb Smith was a personal trainer, one of his favorite sayings was, "Look, you're only with me for one hour a week. You've got 23 other hours today to screw all of this up. That pitcher of margaritas later is going to offset this."
Living a healthy lifestyle takes more than one hour a week. The now exercise physiologist at Le Bonheur Children's Hospital is trying to come up with a way to start healthy practices, like exercise, early-on by introducing kids to video games that get them running, jumping and squatting.
"Two things we knew right off the bat, kids love videogames, so we don't have to do much to keep them interested; and we wanted them to be more active," Smith said.
The concept began in 2015 when Smith received a grant from the University of Tennessee Health Science Center (UTHSC) to work with FitNexx, Memphis-based developer of virtual reality games, to develop an active video game.
HIGH GROUND: Healthy video games tackle Memphis' childhood obesity crisis
Using a computer gaming system with a series of cameras, FitNexx measures where players are moving in space and uses the negative space to control a character in the game.
When the player waves, their character waves — or runs or jumps, Smith said.  
"As adults we can go to the gym and have a trainer that says, 'Do 10 squats,'" Smith said. "Little kids do not respond to that at all."   
Initial research showed there's a big difference in how kids respond to being told to "do 10 squats" and making their character in the game squat to avoid obstacles overhead.
"We use the storyline as a workout and they navigate through, grabbing coins and other tasks," Smith said.  
Initially, Smith's research was focused on creating an at-home exercise option, but as he started looking for funding, donors expressed interest in putting the active video games in local schools.
In 2018, Smith received additional funding from Memphis' Urban Child Institute to test the program at a local school.
In a few weeks, Memphis Grizzlies Preparatory Charter School will begin its second semester of using the active video games as a P.E. alternative.
Smith custom-built a stand that can hold three screens and nine gaming systems, enabling 25 to 30 students to play simultaneously.
Games range from trail running, obstacle courses and barriers, where kids have to do stationary exercises in order to advance.  
Using QR codes, that players scan before beginning the game, the system tracks physical fitness levels and performance outcomes at the beginning and end of each semester.
"They end up competing against each other because they are all there together, but unlike a traditional P.E. class where there are a few athletes who love P.E. class, a few who hate it and a bunch in the middle, you're racing against your own best time and competing against your own previous scores," Smith said.   
With the barrier of cost, Smith is looking at ways to leverage existing technology, such as home computers or smartphones, as a way to expand the program to students' homes.
"How do we have them not only do this at school, but then maybe use an app on their phone, so that when they come back it, it creates a robust activity plan," Smith said.
In 2014, Smith was part of a founding collaboration between Le Bonheur and UTHSC to create a Pediatric Obesity Program that seeks to prevent and treat childhood obesity through personalized care and family-based promotion of a healthier lifestyle, recognizing one size does not fit all.  
The program includes a multidisciplinary Healthy Lifestyle Clinic that includes director Dr. Joan Han, a pediatric endocrinologist who studies the genetic causes of obesity; and clinical psychologist Dr. Elvin Thomaseo Burton, as well as dieticians.
"We know on some level it is diet and how active you are, but those are two really challenging things to change, so we also need layers of psychology to help support the emotional piece," Smith said.   
Working at Le Bonheur is full circle for Smith as his son Carter, 9, was prenatally diagnosed with spina bifida, a birth defect in which the spine and spinal cord do not properly form.
When he and his wife, Courtney, were researching the best specialists and facilities, all roads led back to Le Bonheur. The couple worked at St. Jude Children's Research Hospital at the time.
Carter has had 26 surgeries over the course of his life. He is now in 3rd grade and excited about playing baseball this spring.
"The excellence in care is why we brought our kid here, and when I had the opportunity to work here, it was a real interest to contribute to that mission and be a part of it," Smith said.
Smith is from Bartlett. He graduated from Bolton High School. He has degrees from the University of Memphis and Ole Miss.
As an exercise physiologist, Smith's research interests are in metabolism and using exercise as a medical treatment.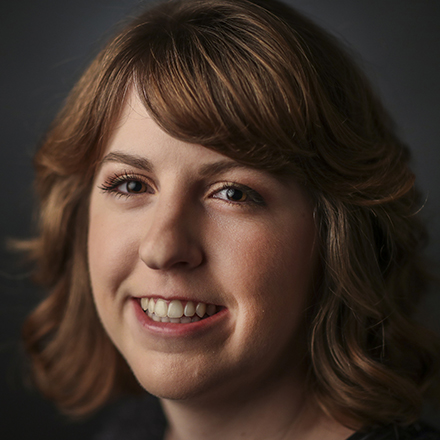 Michelle Corbet
Michelle Corbet covers business for The Daily Memphian. Prior to, she was a reporter at the Memphis Business Journal. A native Memphian and University of Memphis graduate, Michelle covered business in Conway, Arkansas after college. Michelle got her start covering business as an intern at The Commercial Appeal.
---