Clinical trial asks locals to 'get swabbed' to link Alzheimer's, DNA
A clinical trial company is looking to swab the mouths of Memphians who want to know if they have a likelihood of developing Alzheimer's disease.
Alzheimer's disease is the most common form of dementia, in which the brain deteriorates as neurons are destroyed from protein plaques and tangles.  
An estimated 5 million Americans, age 65 or older, are living with the disease and it is projected to nearly triple to 14 million people by 2060, according to the Centers for Disease Control and Prevention.
CNS Healthcare, a clinical trial company with offices in Memphis, Orlando and Jacksonville, Florida, is inviting people to "get swabbed" to find out if Alzheimer's is in their DNA.
The free swabbing event is part of a clinical trial, confirmed Carrie Lockwood, CNS Healthcare's director of marketing.
"We're looking at their DNA to see if they have a likelihood of developing Alzheimer's," Lockwood said. "We are under a confidentiality clause, so I can't give you all the details as to why they are testing."  
However, a recent study out of Texas showed clinical trials could soon begin to help develop a vaccine for Alzheimer's.
In November, scientists at the University of Texas Southwestern Medical Center released a study showing a DNA vaccine tested in mice reduced the buildup of toxic proteins in the brain that cause Alzheimer's.
"This study is the culmination of a decade of research that has repeatedly demonstrated that this vaccine can effectively and safely target in animal models what we think may cause Alzheimer's disease," Dr. Roger Rosenberg, founding director of the Alzheimer's Disease Center at UT Southwestern, said when the study was released. "I believe we're getting close to testing this therapy in people."
In the early 2000s, Irish pharmaceutical company Elan Corp. suspended clinical trials of what seemed to be a promising vaccine that used antibodies to clear plaque in the brain, after it caused severe brain swelling in some patients.  
Since its inception in 1996, and opening its Memphis office in 2001, CNS Healthcare has provided the clinical research that led to approval by the U.S. Food and Drug Administration (FDA) of more than 67 new treatments.
"Get Swabbed" for Alzheimer's open house
When: Monday, Jan. 14, between 9 a.m. and 3 p.m.
Where: CNS Healthcare, 6401 Poplar Ave., Suite 420 Memphis, Tennessee 38119
Who: Men and post-menopausal women, ages 60 to 75
For more information visit www.cnshealthcare.com or call 901-843-1045
The opportunity to get swabbed for Alzheimer's is free and requires no registration. The process takes about 30 minutes for CNS to collect a participant's medical history, contact information and provide the swab, which is then sent to a lab for testing.
"If they test positive, we'll let them know," Lockwood said.  
While CNS Healthcare may be one of the first to offer a free swab, using DNA to identify a person's likelihood of developing a genetic condition is not new.
In April of 2017, 23andMe became the first genetic testing company to receive FDA approval to offer direct-to-consumer tests, via a saliva sample, that show if an individual has a genetic predisposition to developing 10 diseases, including Alzheimer's.    
Genetic testing company, Ancestry, also provides a similar genetic risk test, in which participants extract raw data to look for disease-causing gene variants.      
The companies have been criticized by some for not counseling people before and after the test in the event they discover they are predisposed to developing a disease that has no cure or effective treatment.
"We have these new technologies that allow us to look into the future using people's DNA. It can be rather upsetting to know a person has a good chance of developing Alzheimer's disease," Lockwood said. "So, we also provide counseling to help them understand what it is and what to expect."
Following results, those who are swabbed will then have the choice to participate in the clinical trial.  Since the study is looking at a long-term benefit, CNS will follow participants for 20 years.
Those who choose to enter the study will be seen by Dr. Lora McGill, a board-certified neurologist and neurophysiologist who was formerly with the University of Tennessee and Semmes Murphey.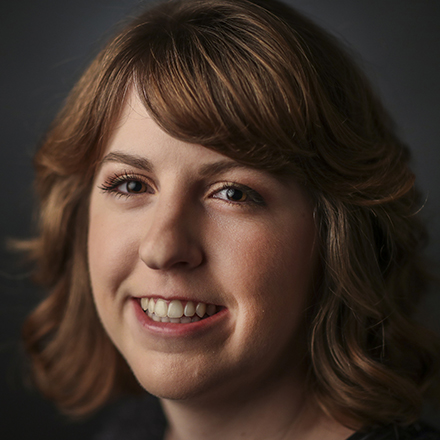 Michelle Corbet
Michelle Corbet covers business for The Daily Memphian. Prior to, she was a reporter at the Memphis Business Journal. A native Memphian and University of Memphis graduate, Michelle covered business in Conway, Arkansas after college. Michelle got her start covering business as an intern at The Commercial Appeal.
---