SVP resignation continues Chamber's search for talent
Less than six months after taking the job, one of the Greater Memphis Chamber's key executives has left for another one.
David McKinney, who was hired as the Chamber's senior vice president of public policy in August, is leaving for a job at Memphis-based, publicly-traded auto parts retailer AutoZone Inc.
---
NATALIE MARTIN: AutoZone's Ray Pohlman retiring; David McKinney to replace him
---
"That's the thing about talent, it's hard to find and even harder to keep," said Richard Smith, chairman of the Chamber's board of directors and president and CEO of FedEx Trade Networks.  
McKinney was hired to replace Kelly Rayne, the Chamber's longtime vice president of public policy, after she resigned last summer to become senior counsel for ALSAC, the fundraising and awareness organization for St. Jude Children's Research Hospital.
McKinney's premature exit continues the Chamber's year of significant employee turnover. Last year, the senior leadership team made a near 180.
In addition to Rayne, longtime senior vice president of economic development, Mark Herbison, resigned to work remotely for Chicago-based contractor Clayco Inc.; director of communications, Christina Meek, took a communications job at FedEx Trade Networks; and Shea Flinn resigned as senior vice president of the Chairman's Circle at the Chamber.
Beverly Robertson, who was named interim president and CEO following Phil Trenary's death, said the opportunity to work as AutoZone's vice president of government and community relations was one McKinney could not afford to turn down.
There is no hole or void in his leaving, Robertson said, with a qualified staff who can pick up and handle anything McKinney wanted to close out, including Greg Duckett, senior vice president and chief legal officer for Baptist Memorial Health Care Corp., who serves as chair of the Chamber's government affairs council.  
"One of the more significant things he did was establish the legislative affairs agenda for the Chamber, as we begin to look at where we are going and our position on business-related issues," Robertson said.
Smith personally interviewed McKinney for the senior public policy role and counted him among the new recruits that are working to reform the city's current economic development ecosystem to make it more customer-friendly in order to secure more company relocations, investment and jobs.
---
MICHELLE CORBET: What's next for the Greater Memphis Chamber?
---
The Chamber is headed to Nashville this week to meet with the state's other major market chambers to discuss legislative priorities for the year, including economic development, health care, education and transportation.
Robertson said McKinney has expressed he would be willing to travel to Nashville and help with the legislative affairs agenda for 2019.
About a week ago when McKinney informed both Robertson and Smith of his plans to accept the job at AutoZone, he recommended some "highly skilled individuals" who could fill his vacated position, Robertson said.
"We have great candidates that we have already been in contact with," she said.
The Chamber also plans to post the job opening on its website to cast a wider net.
"You never know who is in the marketplace and what those skill sets are," Robertson said. "I wouldn't want to miss an opportunity to identify another superstar who could work here at the Chamber."
Robertson is holding off on a national search.
"I don't want to spend the money if we can identify a great candidate right here at home," she said.
With a well-connected legal community, Robertson anticipates news of the job opening to organically spread to contacts outside of Memphis who may be seeking other opportunities.
"We're looking for someone who is very aligned with the major pillars of the Chamber's work. Someone who is balanced, very objective and can interact effectively up and down the organization," Robertson said. "The person who sits in this position should be a relationship builder. Someone who understands the issues and is willing to research them; and someone who is a thought leader."  
Smith said he is thrilled for McKinney and his family and looks forward to continuing to work with him to improve the community.
"In my view, we did not lose a team member, rather he just transitioned to a new role," Smith said.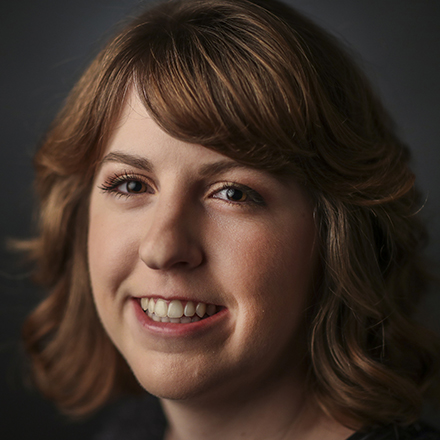 Michelle Corbet
Michelle Corbet covers business for The Daily Memphian. Prior to, she was a reporter at the Memphis Business Journal. A native Memphian and University of Memphis graduate, Michelle covered business in Conway, Arkansas after college. Michelle got her start covering business as an intern at The Commercial Appeal.
---