Fashion designer to unveil collection inspired by her childhood at St. Jude
When Memphis-bred fashion designer and illustrator Kristen "Kris" Keys began to get her feet wet in the demanding style industry, she admits she seriously lacked something unique to make her work stand out.
"When I first got to New York, they looked at my portfolio, and (they were) just like, 'What is this?' " she says, laughing.
As a University of Tennessee-Martin graduate, it took Keys a while before she had meaningful experience on which to hang her own fashionable hat. After her stint in New York, she found herself in London, where she looked back to her upbringing in Memphis for inspiration, using designs based on the Chucalissa Indians to engage an admissions panel.
While the collection of designs got her into the prestigious London College of Fashion, an illness would soon sideline Keys and prove to her that inspiration can hit even closer to home.
Keys, 33, was born with hereditary elliptocytosis, a rare, malignant blood disorder.
Keys' pediatric physician, Dr. Winfred Wang, spent 39 years at St. Jude Children's Research Hospital caring for patients in the hospital's Department of Hematology. He now serves as an emeritus member of the clinical research facility. The vast majority of his patients, through the years, suffered from sickle cell anemia, a condition similar to Keys' disorder. As its name suggests, patients who have sickle cell anemia live with red blood cells that take on a sickle-like shape.
"In Kristen's case, they look like elliptical-shaped cells, which are sort of elongated cells that are distinct from the normal, round shape of the red blood cells," Wang said.
For most people who live with the blood condition, the symptoms are particularly mild, aside from some common complications.
"My doctor told me that three things would happen," Keys said, pulling from a child's recollection of fairly complicated medical advice. "He told me that I would have an aplastic crisis. So, that's where my red blood cells will stop developing. That happened when I was 7.
"He told me, before I turned 21, I would have a gallbladder attack, and I would have to have my gallbladder removed.
"And then he told me that I would have a spleen enlargement, have to have my spleen removed. So, I got past 21, no gallbladder attack."
Unfortunately, that would only last until a 29-year-old Keys found herself seeking emergency medical attention during a week-long stint in a London-area hospital.
"The doctors were coming in and out of my room, drawing my blood," Keys said. "I finally realized my blood looks so weird under a microscope, they were kind of using me as a project for the students that were there."
Keys asked if she could see her blood smears. It was the first time, she said, that she'd ever actually looked at her odd, elliptical blood cells.
The design student immediately remembered a conversation with a mentor who told her the ways British fashion differed from American styles.
"I always looked at fashion like trendy things and what celebrities are wearing," Keys said.
"He was showing me that the British way of design is more about research and social justice and politics and health. (He showed me) creating fashion is looking at other things outside of fashion which have really nothing to do with fashion. That's like how you become a leader, an innovator in the fashion world.
"So, I started just designing from there," Keys said.
In 2015, she traveled back to Memphis and came to St. Jude to ask more questions about hereditary elliptocytosis.
"I decided that my final collection for the ending of school would be based on my blood disorder because they look sort of like watercolor prints, the medium that I had always used in my fashion illustrations."
On Saturday, Jan. 12, Keys, now a full-time Memphian, is unveiling an exhibition of fashion illustrations and textiles at a reception for her fashion collection "Hematology." The event will be held at ArtUp, an arts foundation based in South Main Artspace Lofts on St. Paul Avenue.
It won't be the first time Keys' blood cells will be the subject of attention, though. Wang published Keys' blood smears in "Blood," the American Society of Hematology's peer-reviewed journal, in 1990.
"K.K. is a 2-year-old black girl who was found to have a low hematocrit (volume of red blood cells) at (one) month of age," the article reads.
Wang said he's immensely proud of the woman Keys has become since that entry was written. He notes it's not unusual for his patients to use art to depict their ailments. Though, he says, typically the color-pencil etchings of blood cells he's seen in his day don't lead directly down paths to a sustainable career.
"It's taking something that most people would find disheartening, because they will have to deal with a lifelong health condition, and using that as a source of inspiration," he said.
"I think that's pretty remarkable."
"Hematology, Opening Reception by Kris Keys" will be held Saturday, Jan. 12, from 5 to 7 p.m. at ArtUp, 138 St. Paul Ave. #112. It is a free event. For more information, visit Eventbrite.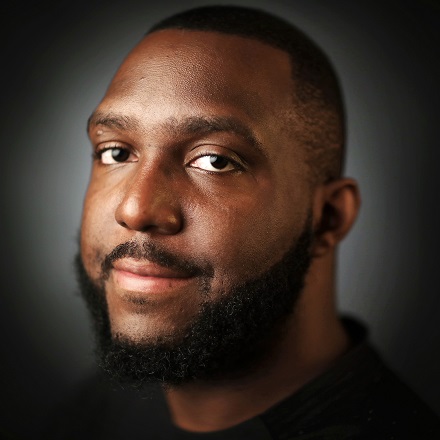 Jared Boyd
Jared Boyd is a general assignment reporter with The Daily Memphian who can be found covering just about anything people in the Mid-South might find interesting. His friends call him "Jay B.," and you can, too.
---