Audit shows Karen Camper's former assistant stole $12,500
The former legislative assistant of House Minority Leader Karen Camper stole more than $12,500 over three years, according to a forensic audit of the House Democratic Caucus books.
Caucus leaders released the results of the audit to members on Thursday following an investigation into checks written by Derrick Tibbs, who admitted to theft in early December and resigned after being confronted. Initial reports showed he had taken $3,000 from the caucus by writing bad checks while he worked for Camper when she was caucus treasurer.
Camper said the caucus is pursuing a civil judgment against Tibbs, who received a stipend for keeping the books in addition to his state salary.
If the money isn't paid back within 11 months, the matter could be referred to authorities for prosecution, according to Camper, a Memphis Democrat.
"As the Democratic leader, I am sorry that this happened, and I am grateful to my members for their patience as we waited for the audit to be completed," Camper said in a statement. "Once we became aware of the amount of money that was taken and the length of time that this theft occurred, we moved swiftly to remedy the situation."
Camper was told about the situation in early December by Democratic Caucus Chairman Mike Stewart of Nashville, whose signature was forged on the checks. Stewart said he didn't write the checks, according to a WSMV report.
---
SAM STOCKARD: Camper brings new outlook to state House Democratic leadership
---
In a letter late year to the caucus notifying members of her intent to pursue the minority leader position, Camper said as caucus treasurer she had "scrutinized" every payment made by the caucus.
In a recent interview with The Daily Memphian, asked how Tibbs was able to write illicit checks if she was looking at all of them, Camper said, "I don't know, just probably trust. It was a trust issue. What I was referring to in the letter was around vendors and making sure that we try to use more than just the same vendor all the time and making sure we're not overpaying vendors for their work when you can get the same service just as good for a fairer amount."
During a House Democratic Caucus meeting held Thursday, Camper told members about the forensic audit. Some lawmakers questioned how she had allowed the checks to slip by, and she acknowledged she had not looked at every one, according to a WSMV report.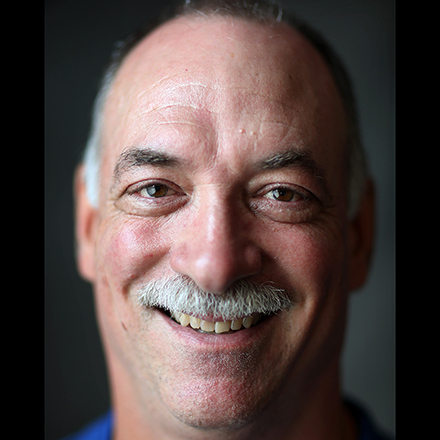 Sam Stockard
Sam Stockard is a Nashville-based reporter with more than 30 years of journalism experience as a writer, editor and columnist covering the state Legislature and Tennessee politics for The Daily Memphian.
---