Facing national shortage, St. Francis recruits nurses from abroad
Walking the halls of St. Francis Hospital, it's not unusual to hear a variety of accents — Jamaican, African, Filipino.
Facing a national shortage of nurses, Dr. Audrey Gregory, market CEO of St. Francis hospitals, took thinking outside the box to the next level — thinking outside the country.
"I wanted to figure out, what can we do innovatively to pull talent into Memphis?" Gregory said. "That's the issue. How do we get the talent here?"   
Through St. Francis parent company, Tenet Healthcare, Gregory previously worked in South Florida and Southern California, where the sunshine and palm trees make it a little easier to recruit talent.   
Beginning in 2016, Tenet supported Gregory's idea to work with international nurse recruitment agency O'Grady Peyton (OGP), which connects qualified nurses from other countries who want to come to the United States with the American hospitals who need them.
OGP helps interested nurses pass the U.S. licensing exam and obtain a permanent residency visa for themselves and their families.
"We are able to get permanent residence, which is really important," said Jeoffrey Wanzare, an RN from Kenya, Africa, who has worked on the medical-surgical floor at St. Francis Hospital-Memphis for about a year and a half. "We are just about U.S. citizens at the end of five years. You're not just getting a work permit, but permanent residence."
For 18 months, the nurses are employees of OGP who work at St. Francis. They can then decide if they want to become full-time employees, take another job in the U.S. or go back to their respective countries.
"We've been very fortunate that over 75 percent of our nurses have converted to full-time staff," Gregory said.
St. Francis has 57 nurses who have been recruited from other countries. The majority have come from the Caribbean, mostly from Jamaica. A few are from the United Kingdom, Kenya, Brazil and there are seven from the Philippines.
"We went to English-speaking countries and countries that while they have their unique culture, also have an understanding of American culture," Gregory said.  
Nurses from OGP are not new to the profession. They often have years of experience and multiple credentials.
"I have nurses who have anywhere from five to 20 years' experience," Gregory said.  
Marcio "Rio" Azevedo, for example, had been a pediatric psychiatric nurse in Rio de Janeiro, Brazil, for 15 years before applying for the program.
"The cost of living in Rio is so expensive," he said. "Every nurse I know has two jobs. I was working 72 hours a week." 
Now, Azevedo has more time to spend with his wife and three children. They live in Lakeland and take advantage of the city's centralized location by taking "small getaways" to New Orleans, Gatlinburg, Dallas and even New York.
"I love to drive," Azevedo said. "I think I know more states in America than I do in Brazil."
OGP nurses have the opportunity to work anywhere in America, so part of Gregory's job is convincing them to choose Memphis and St. Francis.
The Greater Memphis Chamber worked with St. Francis on a recruitment video demonstrating why Memphis is a great place to relocate.
While the city's tree-covered terrain, mild weather and low cost of living are touted, having a Caribbean woman and former nurse as the top executive was a major selling point for many.
"What attracted me to here was that lady," Jodine James, a cardiovascular nurse from Jamaica, said as she pointed to Gregory from across the room.  
Born and raised in Jamaica, Gregory moved to the U.S. for college. She is a nurse by background who has worked her way up, first to a chief nursing officer, then chief operating officer and now, market CEO.
"(Her career) inspired me and made me appreciate being a nurse," James said. "It made me value how far I can go. Also, she was familiar. She was home to me. At least I know somebody from home is at the top."
Gregory said she focused on recruiting nurses from her homeland because they have great work ethic, are honest and have integrity.
"Those people are going to turn up for work and they are going to work," she said.   
Andrea Stoddart-Harrison, an RN from Jamaica who has worked in the St. Francis-Memphis ER since April 2017, chose St. Francis over job offers in Boston and Arizona.
"When I researched and realized the CEO is a Jamaican just like me and a female, I said, 'OK, this is where I want to be,'" she said.
Although a small program, Gregory said, it is creating a positive economic impact for the city as many of the professionals have already bought houses and cars.  
Wanzare, the RN from Kenya, recently bought a house in Cordova.  
"I love it here so much that I already bought a house," he said. "The cost of living is very reasonable compared to other places. There's room to grow and thrive and develop yourself as an immigrant."    
To help the immigrants integrate into the community, St. Francis has reached out to local businesses such as the Cordova International Farmer's Market to bring in ethnic ingredients.
"These nurses know how to take care of patients, document medication, all of that, but they want to be able to have their Excelsior (Genuine Jamaican) Water Crackers, or the correct curry powder," Gregory said.
The current staff and physicians have also gone out of their way to help the nurses feel at home, even offering to drive them to work during last year's "snowmageddon."
"For many people that was their first snow experience," Gregory said.  
While the immigrants have added a lot to the hospital's culture, Gregory doesn't see the program growing.   
"As we do a better job of retaining nurses and as area universities put out more graduates, then we don't have to go to a different country to get nurses," Gregory said.
But for now, the group will continue to debate which barbecue is best — Memphis, Brazilian or Jamaican Jerk — as they make the 901 home.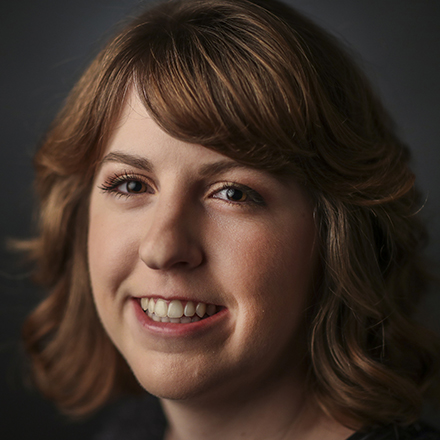 Michelle Corbet
Michelle Corbet covers business for The Daily Memphian. Prior to, she was a reporter at the Memphis Business Journal. A native Memphian and University of Memphis graduate, Michelle covered business in Conway, Arkansas after college. Michelle got her start covering business as an intern at The Commercial Appeal.
---