Area employers make mental health benefits a priority for 2019
Since mental health is too often sidelined to physical health, a coalition of area employers working to improve health benefits for employees is making mental health its priority for 2019.
Memphis Business Group on Health (MBGH), an alliance of member employers who share solutions, provide connections and offer tools to help manage the cost and quality of health benefits, wants to create a culture where mental health is recognized as being just as important as physical health.
Although 1 in 5 adults in the U.S. experience mental illness in a given year, only 41 percent received mental health services, according to the World Health Organization's Mental Health in the Workplace fall 2017 assessment.
Because of this, U.S. employers are losing an estimated $225.8 billion each year due to stress, anxiety, depression and substance abuse disorder, according to WHO.
"There are five themes I see people coming in to have addressed most often – stress and anxiety, depression, substance abuse issues, relationship issues and workplace issues," said Dr. Tracey Johnson, assistant director of CONCERN Employee Assistance Program (EAP).
CONCERN provides short-term counseling for employees facing mental health issues as well as anyone in that employee's household. The EAP works with more than 200 companies, including Fred's Inc. and Wright Medical Group Inc.
Although EAPs are usually completely paid for by employers, national studies show that only 5 percent of employees use them annually, according to the National Business Group on Health.
"It's underutilized a lot of the time because people are not connecting the importance of mental health and how that emotional instability will affect the individual," Johnson said. "The way stress impacts someone physically is huge. If we can educate employers about how important it is, they will realize EAP is another type of insurance they want to offer."  
MBGH has been working with local companies to adopt a "CEO Culture of Health" since 2012.
"The initial goal was to build a platform that supported health as a value of the organization, strategically tied to business performance," said MBGH CEO Cristie Upshaw Travis.
The pillars for helping Memphis-area employers create a culture of health are physical activity, nutrition, tobacco cessation, culture and leadership.
"We've made significant progress. There are 64 employers and more than 70,000 employees in Shelby County alone who have signed on to the initiative," Travis said. "All along it was in the back of my mind we are leaving out something very important."
MBGH started in health areas that had national and regional programs with established requirements and standards employers could adopt. There are not as many for mental health and the ones that do exist are complicated, Travis said.
"To be honest, the reason why mental health has been difficult to wrap our arms around, like physical health, which has diabetes, orthopedics — it is a very broad topic," Travis said. "Without a framework, we didn't know how to address it."  
Travis worked last year with the National Alliance of Healthcare Purchaser Coalitions, a nonprofit network of business coalitions across the country, to create and adopt a framework for mental health.
The organization's action brief for mental health has four steps: know the impact; break the silence; ensure parity and affordable access; and build a culture of well-being.
"We're focused on reducing what's generally referred to as stigma," Travis said. "People don't talk about mental illness because society has been judgmental, blaming the employee instead of recognizing it is an illness."
Not only should employer benefit plans give equal and affordable access to mental health services, Travis said, but as of 2008, it's the law.
The federal Paul Wellstone and Pete Domenici Mental Health Parity and Addiction Equity Act of 2008 prevents group health plans and health insurance issuers from imposing less favorable benefit limitations on mental health and substance abuse disorders than on medical or surgical benefits.
Despite the law, a fall 2017 report by actuarial and consulting firm Milliman found significant disparities when it comes to reimbursement rates and in- and out-of-network care between behavioral health and primary care.     
"Even though this parity requirement has been around for years, when you peel back the onion and look at the communities there is not parity," Travis said.
The reasons are complicated. Part of it is there are not enough in-network mental health providers in plans offered to employers.
"It ends up, people with a mental illness have to go out of network and it's more expensive," Travis said. "But there is hope."
Travis sees promise in a new collaborative care and payment model that enables behavioral health to be addressed in a primary care office by physicians collaborating with mental health providers.
"It looks at you like a whole person," Travis said. "There are new codes where primary care and mental health providers can both charge. All major plans in our market will pay for collaborative care."     
MBGH is asking local employers to participate in a national survey that will benchmark the area's mental health care benefits with others across the country. Participants should indicate they are members of MBGH; only one survey can be submitted per organization. 
MBGH will get an aggregated report that shows how participants scored, which will help employers identify gaps and areas of focus.   
"Mental and physical well-being are already integrated. Depression can sometimes cause a physical illness, and vice versa," Travis said. "This artificial line we've drawn is beginning to come down."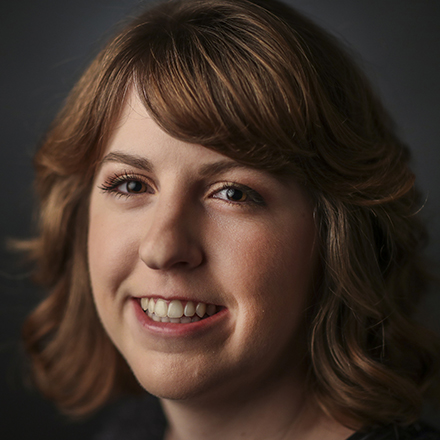 Michelle Corbet
Michelle Corbet covers business for The Daily Memphian. Prior to, she was a reporter at the Memphis Business Journal. A native Memphian and University of Memphis graduate, Michelle covered business in Conway, Arkansas after college. Michelle got her start covering business as an intern at The Commercial Appeal.
---