Midtown liquor store owners confident after date with SCOTUS
Tennessee's liquor lobby squared off against mom-and-pop liquor store operators from Midtown Memphis and a national chain Wednesday in arguments before the U.S. Supreme Court.
The Tennessee Wine and Spirits Retailers Association argued Tennessee is well within its rights to require store operators to be longtime Tennessee residents, while lawyers for Total Wine & Spirits and Kimbrough Fine Wine & Spirits argued the rule is blatantly unconstitutional.
Justices alluded to the case possibly having broader, perhaps Amazonian implications, as Total Wine's lawyer argued the Tennessee law should be struck down as pure economic protectionism.
"The sole purpose of this statute was, as my friend here who represents the retailers association proves beyond any question, what this is designed to do is be exclusively protectionist," said Carter Phillips, representing Total Wine, a national retailer, and Kimbrough owners Doug and Mary Ketchum. Phillips argued the law runs counter to Commerce Clause protections against state laws suppressing interstate commerce.
But attorneys for the retailers association and the state of Illinois argued store owners hadn't proven a case that the Commerce Clause trumps a state's right to regulate the liquor industry under the 21st Amendment, which repealed Prohibition.
---
WAYNE RISHER: Kimbrough liquor store lawsuit heads to SCOTUS Jan. 16
---
"The statute here, Your Honor, goes to the question of who can sell to whom and on what terms," said Illinois solicitor general David L. Franklin. "That's always been at the heartland of what the 21st Amendment was meant to protect, the state's ability to structure the intrastate sale of its product." 
Michael Bindas, senior counsel for the Institute for Justice, which represents the Ketchums, said later, "We're very confident that the Supreme Court is going to hold that Tennessee's discriminatory residency requirements are unconstitutional."
"As Justice (Elena) Kagan pointed out, if you accept that the state can pass these kinds of laws to protect in-state interests, then the sky's the limit, the state can do whatever it wants. I don't think the court is willing to accept that argument," Bindas said.
Mary Ketchum agreed. "Oh yeah, we won. I hate to be so … but I'm pretty sure. Doug and I both agreed, we're not lawyers, but we agreed we'd be really surprised if they kept any kind of residency requirement at all."
Phillips, the store owners' lawyer, made a point of lack of participation in the case by Tennessee's attorney general. The case revolves around the state law's residency requirement for retail liquor store licenses. Tennessee officials didn't file a brief in the case.
The law says a person must live in Tennessee two years to initially receive a liquor store license and 10 years to renew the license. Because a license is good for one year, it effectively means a person must live in Tennessee nine years to own and operate a liquor store on a continuing basis.
The Ketchums moved from Utah in 2016 to buy the 80-year-old Kimbrough store at 1483 Union, but found themselves at the center of a legal controversy over the residency rule. They got their license, as did Total Wine for a Knoxville superstore, after a federal court in Nashville ruled the residency rule unconstitutional.
The association, representing more than 500 independent store owners, has led appeals of the lower court rulings.
The stakes are high for the Ketchums. They could lose their store, purchased with their life savings, if the ruling goes against them. Bindas said it could be a couple of months before the Supreme Court rules.
"We're mostly just happy that a majority of this is all done," Mary Ketchum said. "Right now, it's in the justices' hands and they get to decide what they want to do. We can just let it go and try to move on."
The Ketchums traveled to Washington with their daughter, Stacie, who has cerebral palsy, and whose health challenges motivated their decision to move to Memphis from Salt Lake City and buy a business.
Observers have said the case could lead to further expansion for Total Wine, which operates megastores in multiple states, and entry into the market by companies such as Amazon.
The oral arguments at times led to laughter in the high court chamber, such as when Justice Samuel Alito commented, when questioning the association's attorney, "Suppose if it was … a grandparents requirement. So you can't — you can't get a liquor license in Tennessee unless your grandparents were Tennessee residents. That would not create a dormant Commerce Clause problem?"
Shay Dvoretzky, representing the retailers association, said it wouldn't be an interstate commerce problem because the 21st Amendment enshrined the states' pre-Prohibition powers to regulate liquor, "which included the power to discriminate against out-of-state interests."
Justice Stephen Breyer said suppose Tennessee had a law that "any liquor store has to use paint made in Tennessee, asphalt made in Tennessee for the parking lot, neon — you know, I can go on?"
Justices questioned the liquor stores' lawyer about where the challenges of state liquor regulations would end.
"Isn't the next business model just to try and operate as the Amazon of liquor?" asked Justice Neil Gorsuch.
Phillips said, "No, Amazon wants to operate … as the Amazon of liquor or may at some point. No, my client operates on a more brick-and-mortar business model that says we're perfectly comfortable operating within the sphere of regulation that the state imposes on in-state operator(s). And all we are seeking to have is not to be discriminated against."
Dvoretzky said residency rules help states better police the industry. "It facilitates investigation and enforcement of the law because somebody who's been there for a while is more likely to have substantial assets that can be enforced — that can be seized, and is less likely to flee at the first sign of trouble," he argued.
Phillips said Total Wine "would regard ourselves as an in-state retailer within the meaning of that. We have satisfied every condition necessary to … operate in state, with a presence in state of a very large facility that can be examined, can be determined to be in compliance, can satisfy every single one of the state's vast requirements."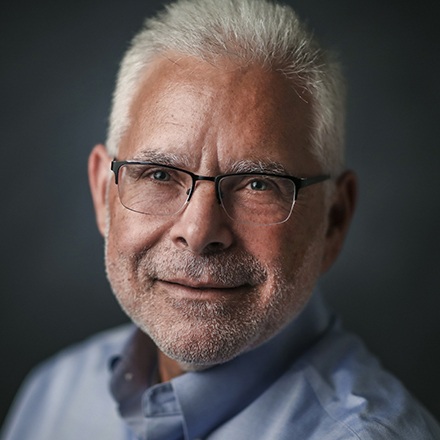 Wayne Risher
Business news reporter, 42-year veteran of print journalism, 34-year resident of Memphis, University of Georgia alumnus and proud father and spouse of University of Memphis graduates.
---