LEDIC revives plans for East Memphis headquarters
Company will pay full taxes on HQ during grace period
The big economic development splash the state made in November 2015 about landing LEDIC Management Group's corporate headquarters came too soon.
The Memphis-based manager, owner and developer of multifamily properties across the country, planned to invest more than $12 million to renovate the office building at 555 S. Perkins into its corporate headquarters, creating 70 new jobs with average salaries of $42,500.
Almost a year to the day later, a cloud of uncertainty started to develop over LEDIC's plans. That cloud was the election of Donald Trump as president of the United States.
"The project has been in question since Trump was elected," said LEDIC CEO Pierce Ledbetter.
The Section 42 Tax Credit of the IRS tax code, which provides tax credits to investors like LEDIC who build affordable housing, came under fire as part of the administration's massive tax reform act.
"There was uncertainty if it would continue or not under the new administration," Ledbetter said.
In December 2017, Congress voted for the affordable multifamily tax credit to remain in place and worked throughout 2018 to implement the new federal tax laws.  
"Now that it's been implemented, we can move forward," Ledbetter said. "Expect to see some significant building permits in the next few weeks."
While LEDIC was waiting on the confidence it needed to invest in a corporate headquarters, the company has been benefiting from a tax abatement from the Economic Development Growth Engine (EDGE) for Memphis and Shelby County board that closed in July of 2016.
Instead of implementing clawbacks for not creating the promised investment and jobs, the EDGE board is going to give LEDIC more time. 
At its meeting Wednesday, Jan. 16, the EDGE board approved an amendment that would give LEDIC an additional 24 months to meet its obligation for a payment-in-lieu-of-taxes (PILOT).
However, during those 24 months, LEDIC will pay the full amount of property taxes on its office at 555 S. Perkins.
"Basically, we're going to suspend the PILOT for two years to give them some time to fulfill that obligation," Tricia Adrian, a partner at Farris Bobango PLC, advised members of the EDGE board as legal counsel.
At the end of the two-year ramp-up period, the project will be re-evaluated to see if it still qualifies for a five-year PILOT.      
In other news:
Barrett Distribution Centers received an amendment to add two years to a previously approved eight-year PILOT to help land a new contract with an international clothing brand that would create 166 new jobs.
"We get 90 more jobs, $40 million in investment and we double the local business participation for two more years. I mean, why wouldn't we (approve it)?" EDGE board chairman Al Bright Jr. said to fellow board members.
---
MICHELLE CORBET: Memphis vies for 166 new order fulfillment, distribution jobs
---
Riviana Foods' original PILOT from 2008 will expire this year, increasing its annual property tax payments from $74,000 to $486,000.
The EDGE board approved a new tax abatement to help secure an expansion of its ready-to-serve rice division in Memphis over considerations in Spain.
The approved seven-year PILOT would only apply to the company's new $21.5 million investment, allowing the original investment to come back on the tax rolls.    
EDGE staff received approval from the board to issue a $7.5 million bond on behalf of the YMCA of Memphis & the Mid-South to renovate and expand its locations in Collierville, Cordova and Millington.
---
MICHELLE CORBET: EDGE - Trucking firm moves, YMCA preps for renovations, manufacturer sells
---
The board also received a report that showed where EDGE's business leads are coming from, revealing 70 percent come from the companies themselves.
The Greater Memphis Chamber was the second-largest generator with 11 percent.
Eric Miller, the Chamber's new senior vice president of economic development, attended the meeting and said since EDGE's purview is local companies, the 70 percent number includes a lot of existing business expansions.
"We're not opposed to local companies expanding, but in order to grow the tax bases we need new companies because that's new investment and new jobs," said board member Johnny Moore, president and CEO of SunTrust.
Wednesday's EDGE board meeting was the first for Memphis City Councilman Worth Morgan, who replaces Martavius Jones after two years as the council liaison.
"We want to thank Councilman Jones. He was a great advocate for this board. I think his best meeting was his last and he wouldn't mind me saying that," Bright said with a laugh.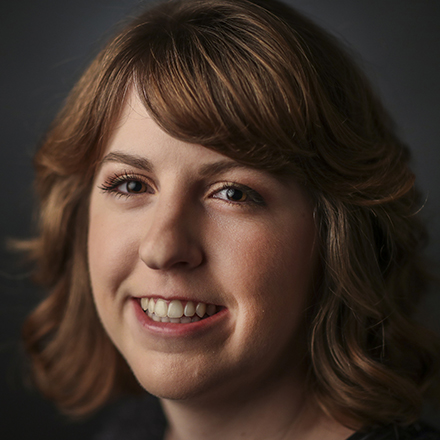 Michelle Corbet
Michelle Corbet covers business for The Daily Memphian. Prior to, she was a reporter at the Memphis Business Journal. A native Memphian and University of Memphis graduate, Michelle covered business in Conway, Arkansas after college. Michelle got her start covering business as an intern at The Commercial Appeal.
---