Food Fight: Kwik Chek vs. Sam's Deli
It's a bibimbap – or is it bi bim bop? – battle
In our first Food Fight, we tackled one of Memphis' most popular culinary attractions, fried chicken. In this belated return, we go more under-the-radar with a dish that might be the perfect cold-weather lunch.
The Weigh-In
Bibimbap or bi bim bop? Our competitors spell it differently on their respective menus, but the dish is the same.
It's a Korean dish that translates to "mixed rice" and may have been initially conceived as a way to combine leftovers.
Served in a stone or clay bowl heated to 400 degrees, bibimbap is a bed of rice on a layer of sesame oil, typically topped with sauteed vegetables, protein (beef most commonly), a soft-cooked egg, and a sauce (usually gochujang, a red chili pepper paste). The idea is to mix everything together just before eating, to combine ingredients and flavors and finish cooking the egg.
The Venues
Our competitors, Kwik Chek (2013 Madison) and Sam's Deli (645 S. Highland), are both homey outposts on the fringes of largely Loeb Properties-managed entertainment/restaurant districts.
Just west of Overton Square, Kwik Chek beckons visiting bands recording across the street at Ardent Studios, nearby Prairie Farms dairy workers, and all manner of motley Midtown regulars, often for carryout orders. But there's a bar along the front window and a smattering of tables, and while you can get bi bim bop (Kwik Chek's menu spelling) to go, that's not optimal.
With old stalwarts like Fino's exiting and new arrivals carrying that new-car smell, Kwik Chek's grunginess is a comfort we should hope can endure Midtown's ongoing changes.
You order at one counter, grab your drink of choice from a cooler, and pay at the register, where the store matriarch will scratch out your order on a receipt pad. Seating is amid a hollowed-out quickie mart (note the name) where you may share space with cases of soft drinks awaiting shelving.
Kwik Chek might be best known for its eclectic sandwich selection, but the bi bim bop leads the menu board, followed by some other Korean specialties.
Recently relocated from N. Perkins and now just south of the main drag of the Highland Strip, Sam's Deli is part of a sudden and increasing selection of like-minded international options that fits the diverse character of the University District, including the recently opened Happy Greek and Flames Mediterranean Grill and a soon-to-open DWJ Korean BBQ.
This is University of Memphis territory, but Sam's hedges its bets, mixing Volunteer orange with Tiger blue in a decor that also includes many trophy deer heads on the wall, a few African masks, and other sundry oddities. It's multicultural!
So is the menu. More of a sit-down restaurant, with table service, Sam's has a similar sandwich selection and seems most proud of its muffalettas, but has a strong Indian tilt throughout.
Round 1: Ingredients
Both spots offer a similar bibimbap treatment.
Sam's Deli's veggies are carrots, spinach, onion and zucchini and on multiple trips have been brighter and more inviting than Kwik Chek, which might use cucumber instead of zucchini (hard to tell, or taste, the difference) and adds sprouts and lettuce. Sam's egg was also the more perfect degree of not-quite-cooked.
The protein options are more plentiful at Sam's, which offers 10 choices (priced $8-$10 depending on your selection), along with a "Billy Bop" ($15) where you can combine three proteins.
The Korean chicken is their basic bibimbap (Sam's menu covers its bases with both spellings), and what we're judging them on here, but you can also do chicken tikka, lamb, keema, gyro, pot roast, veggie/tofu and others.
Stir-fried beef is the default at Kwik Chek ($10.49), but you can substitute chicken or tofu.
Round 2: Balance
Sam's provides the more bountiful bowl, but can there be too much of a good thing? On multiple trips, it's been more than I could quite finish, and while you get more of everything, the rice dominates more still.
The portion at Kwik Chek feels about right for lunch and there's a better balance of rice and veggie/protein toppings.
Round 3: Heat/Flavor
"Heat" takes on multiple forms when it comes to bibimbap. This is a dish that cooks while you eat it, and the greatest pleasure might come from the crackly, chewy, nutty bits of rice that have been cooking along the edges of the bowl. Move the rice around with the right frequency while you eat and this is a resource that replenishes, at least for a little while.
Both Kwik Chek and Sam's are aces in this regard, and each has a nice but not overwhelming amount of spicy heat. It offers a kick, but you don't have to be daring.
Flavor, though, is about more than heat, and Kwik Chek, at least in the two basic forms, wins out when it comes to the leading flavors of the protein and sauce. I suspect this is partly a result of the better balance, but also probably because Korean food is more the foundation of a similarly diverse menu.
The Verdict
Winter is not over. (Has it even begun?) With some projected highs in the 40s and 30s next week, a steaming bowl of bibimbap is a hot-in-every-way lunch treat you deserve, and you will be well-served by both Sam's Deli and Kwik Chek.
If there's a primary takeaway from this bibimbap battle it's that every neighborhood should have its own international deli and/or convenience store offering tasty sandwiches and hot bibimbap bowls. I sure wish my neighborhood had one.
But there are not draws in a Food Fight, and so we're going with Kwik Chek in a pretty close call. Categories are not weighted evenly.
Sam's version is more attractive, has more variety, and gives you a little more for your money. But Kwik Chek has a better flavor, and better flavor is hard to overcome. Kwik Chek provided the more satisfying bite.
If you want to recommend other culinary contests in need of adjudication, suggest them in the comments or email Chris Herrington at cherrington@dailymemphian.com.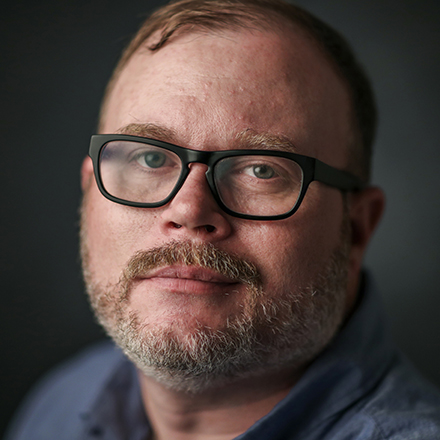 Chris Herrington
Chris Herrington covers the Memphis Grizzlies and writes about Memphis culture, food, and civic life. He lives in the Vollentine-Evergreen neighborhood of Midtown with his wife, two kids, and two dogs.
---