Bonner says new juvenile detention center shouldn't be 'undersized'
Shelby County Sheriff Floyd Bonner Jr. says a new juvenile detention center should be big enough to put all the county's juvenile offenders in custody and those facing serious charges under one roof.
"I hear that argument about 'if you build it too big we are just going to fill it up,'" Bonner said Thursday during a recording of the WKNO-TV program "Behind the Headlines."
"We're not trying to fill it up. It's not in our job description. But to me, it would not be wise to undersize a facility," he said.
The latest head count at the current juvenile center run by the Shelby County Sheriff's Office is 92 children in detention – four girls and 88 boys – with an additional 35 at Jail East awaiting trial as adults.
"We want to put all of these kids under one roof. Get them all there where they can all go to school together, where they can interact with each other," Bonner said. "If we don't build it large enough, I don't want to ship a kid out of Shelby County. So, if we build it only for the size or number – let's just say 80 – right now I would have to ship kids away from Shelby County, away from their families. I don't want to do that."
Bonner is reacting to a delay this week by the Shelby County Commission in voting on $1.3 million toward a new $25 million detention facility.
Some commissioners pushing for the delay say they want assurance that Juvenile Court Judge Dan Michael and Shelby County District Attorney General Amy Weirich agree with their view that those running different parts of the juvenile justice system believe such detention should only be used as a last resort.
Shelby County Mayor Lee Harris is urging the commission to approve the funding to start the planning. But Harris has said the new center shouldn't be bigger than the existing center, which is able to house 120 children, because of his concern and experience in government that there will be a tendency to fill it at whatever capacity it is.
---
OMER YUSUF: Commission delays vote on initial funding for new detention center
---
"The next facility we build … has got to be smaller than the current facility," Harris said in a New Year's Day speech. "I'll be pushing the idea that the next facility should probably be smaller with fewer beds in order to force every one of those kids to begin to look at alternatives."
Bonner said he is committed to keeping the numbers of those in juvenile detention lower.
"The busier we keep them, the less trouble they get into. The less trouble our officers have with them," he said. "We want to be able to keep these kids in classes for more than four hours a day. … at least six hours a day. We'd like to see smaller housing units. … We would like to see pods, if you will, where officers have more control. We don't have to use as many officers doing some of the things that we do with the kids down there."
On another subject, Bonner said he sought a recent legal opinion from the county attorney's office on a state law that took effect Jan. 1 requiring local law enforcement to cooperate with federal immigration officials, because he believed it was unconstitutional.
Shelby County Attorney Marlinee Iverson agreed and two days after the law took effect issued a legal opinion saying it could be interpreted as "requiring absurd and/or potentially unconstitutional conduct by any law enforcement agency."
Jailers continue to ask adults booked into the jail where they were born and the Immigration and Customs Enforcement agency – or ICE – is contacted if they are born outside the U.S. under terms of an older state law.
---
YOLANDA JONES and OMER YUSUF: Shelby County will not enforce new immigration law
---
But Bonner said the jailers will not, based on the legal opinion that the new state law is unconstitutional, hold someone in the jail for 48 hours at the request of ICE.
"If you made your bond, ICE would still want us to hold you for an additional 48 hours," Bonner said. "And that's when we asked for the county attorney's opinion. The United States Constitution says that you can't hold anyone in the jail without probable cause, without a warrant. And ICE has neither. It's not a warrant, it's just a request."
Bonner said the new state law also makes it more difficult to solve crimes and build communication with communities.
"So if we go into the community … trying to solve a murder for instance, are the immigrants and that population going to cooperate with us or are they going to think we are on an ICE raid?" he said. "It's so difficult to solve these crimes and we are trying to build bridges. We are not trying to tear them down. I have no problem with ICE. They do what they do. But I think if the federal government would like to see that as a law, then they should pass something."
Bonner noted that the jail long ago abandoned the practice of holding citizens in jail for 48 hours without probable cause while police were investigating a crime. The policy informally known as "on the hook" was dropped by Memphis Police 20 years ago.
"Behind the Headlines," hosted by Eric Barnes, president and executive editor of The Daily Memphian, airs Friday at 7 p.m. and Sunday at 8:30 a.m. on WKNO-TV.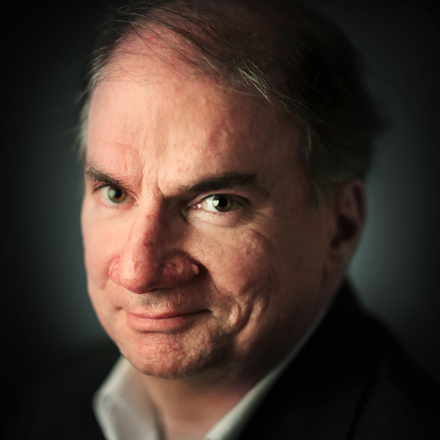 Bill Dries
Bill Dries covers city government and politics. He is a native Memphian and has been a reporter for more than 40 years.
---