Airport, FedEx combine for more than $1.6B in upgrades at Memphis International
Construction crews got down to the nitty-gritty of Memphis International Airport's Concourse B modernization Thursday as Tyrannosaurus-like metal jaws tore into 55-year-old bricks and mortar.
The most visible sign yet of a nearly $260 million overhaul of the main passenger concourse is part of more than $1.6 billion in projects underway or in the offing at the airport.
While it would be news if there were not construction going on at the airport, officials say it's a particularly heady time for hardhat-wearing visitors and heavy equipment.
"In terms of dollar figures and the magnitude of the projects, it would be safe to say that this is an unprecedented time for MEM as it relates to construction," said airport spokesman Glen Thomas.
The modernization project will transform a claustrophobic, obsolete Concourse B into a spacious, updated place for planes, passengers, airlines and concession operators by 2021. It's the leading edge of about $600 million in Memphis-Shelby County Airport Authority projects currently or soon to be underway.
---
WAYNE RISHER: FedEx Express files $15M building permit
---
And the airport's largest tenant and Memphis' largest private employer, FedEx, has begun work on a more than $1 billion, multiyear transformation of the world's second-largest air cargo handling facility.
FedEx has pulled permits for millions in demolition work on outdated buildings at its FedEx Express world hub and has begun moving dirt on a new Golden Triangle ramp project north and west of Runway 9-27.
Flintco, the prime contractor on concourse modernization, got a green light last October from the Airport Authority to start construction.
It went to work removing jet bridges, roofing and interior materials and taking care of environmentally sensitive matters including removal of asbestos and glycol, a de-icing solution held in storage and supply lines.
Thursday, the wrecking crew arrived in the form of a trackhoe armed with a multipurpose pincer attachment that Nathan Luce, airport manager of engineering and construction, likened to a Tyrannosaurus rex dinosaur.
It chomped into a section of bricks in the airport's oldest, original concourse, working to enlarge a 10-foot-tall by 15-foot-wide hole.
"This really is the first day of outdoor construction, other than what they're doing on the roof," said Thomas.
" frameborder="0" allow="autoplay; encrypted-media" allowfullscreen>
It will take a couple months for Flintco to complete demolition. Most of the second, public-facing level of the 1963 concourse is being peeled off, leaving a ground-level structure that will become the base of a new, larger concourse.
The Concourse B rotunda will be left intact, as will the western leg of the Y-shaped concourse, where a gate for international flights is located. The Y's spine and eastern leg, which are about 60 feet wide now, will be widened by about 40 feet.
The new concourse will have taller ceilings, wider corridors, more natural light and features including moving walkways, a children's play area, a lounge for St. Jude Children's Research Hospital families and a performance stage.
"It's going to be a whole new travel experience," said Thomas.
It will have 25 gates, enough to handle about 50 percent more passengers than the airport currently serves.
All of the airport's flights will be moved into the new part of Concourse B after the 30-month project, and Concourse A and the unrenovated part of Concourse B will be mothballed. Excess gates in Concourse C were removed during the run-up to modernization.
The modernization project is the airport's attempt to right-size the facility to match anticipated demand in the post-Delta Air Lines hub era.
In its hub days, the airport served about 300 flights a day, but the number has fallen to about 80-85 a day since Delta shut down the hub in 2013. At the same time, the airport is serving more local passengers than ever: people who are traveling to or from Memphis outside the airport.
In addition to the concourse, the Memphis-Shelby County Airport Authority's list of projects includes:
Consolidated de-icing facility, $227,280,000 (estimated, because the project has begun but is still under design)
Consolidated rental car facility, $35,650,000
Airfield maintenance, $55,730,000
Another group of projects is still in the design phase, so costs are estimated. They include:
Taxiway Alpha West reconstruction, $16 million
Airfield signage replacement, $3 million
Runway 36L/C/R approach clearing, $3 million
On the FedEx side of the airfield, building permits have been secured in recent months for more than $25 million in projects, including new break room facilities, new glycol tanks and office building renovations.
---
WAYNE RISHER: FedEx expects growth to continue despite trimming of workforce
---
FedEx was cleared by the Airport Authority in December to move ahead with demolition of some of the hub's oldest buildings, dating to the 1950s and 1960s. The Memphis Hub Transformation project, scheduled to run from 2019 to 2025, would replace them with modern package-handling and truck-loading facilities.
FedEx lowered its earnings guidance in its December report but reaffirmed its commitment to capital improvements including modernization and expansion of the Memphis and Indianapolis hubs.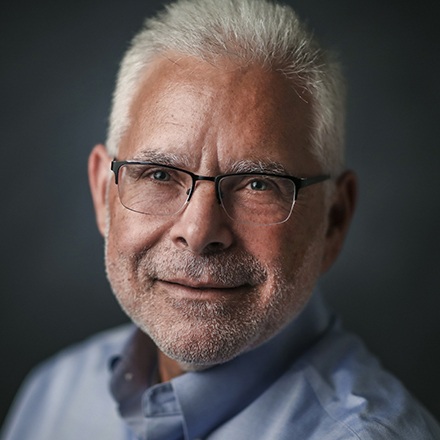 Wayne Risher
Business news reporter, 42-year veteran of print journalism, 34-year resident of Memphis, University of Georgia alumnus and proud father and spouse of University of Memphis graduates.
---