Bellefonte backers say MLGW rate hikes 'fork in the road' for TVA switch
When Memphis City Council members talk Tuesday about the latest proposal for Memphis Light, Gas and Water Division rate hikes, proponents of the city separating itself from the Tennessee Valley Authority as the city's electrical power provider hope their idea will gain some traction.
"It's a big decision," said Bill McCollum, the former chief operating officer of TVA who is now CEO of Nuclear Development LLC.
Nuclear Development is the company financed by Chattanooga developer Franklin Haney that wants to buy TVA's mothballed Bellefonte nuclear power plant in Hollywood, Alabama.
"You have, I think, sort of a fork in the road here for Memphis," McCollum said. "Do we take the path of continuing cost increase, rate increases – rate increases by TVA and, of course, MLGW as they have to pass those costs on -- or do you take a different road?"
The bid by Nuclear Development LLC to buy Bellefonte, make it operational and possibly provide electrical power to MLGW is stalled in a lawsuit filed by Nuclear Development in Huntsville federal court late last year after TVA refused to close on the sale.
TVA president Bill Johnson has said Nuclear Development didn't meet the requirements, including certification from the Nuclear Regulatory Commission even after he extended the closing deadline.
---
BILL DRIES: Outgoing TVA president touts authority's role in Memphis economic development
---
McCollum said TVA refused to honor the sales contract.
The rate hikes across gas, electric and water services for which MLGW is seeking approval from the Memphis City Council are for infrastructure improvements to all three sectors that are not connected to TVA rates.
The original five-year plan for rate hikes in 2019 and 2021 was rejected by the council. MLGW president J.T. Young came back earlier this month with a revised plan that spreads the rate hikes across more years and beyond the five-year time frame to carry out the same infrastructure projects for electric, gas and water.
Meanwhile, MLGW's study of possible alternatives to TVA as an electrical power supplier was due in December but is still not complete. The study was part of a letter of intent between the utility and Nuclear Development.
"There's no reason that that study should not have been finished," McCollum said. "It's the middle of January, so if folks are actually interested in considering the options and evaluating what's the best for Memphis, it's time to move on with that as opposed to asking for rate increases in advance of getting this information."
McCollum and Johnson differ on the basic issue of whether an alternative to TVA can provide cheaper electrical power to MLGW.
McCollum said if MLGW were to switch to Midcontinent Independent System Operator, or MISO -- an electrical power supplier with a Little Rock hub – the savings compared to TVA rates could pay for MLGW's infrastructure plans.
---
BILL DRIES: Bellefonte backers make MLGW switch to MISO a priority
---
Johnson is skeptical of the claim of savings and touts TVA's consistent rankings as one of the lowest cost power providers in the country. He also points to the opening last year of the $1 billion new gas-fired power plant TVA built in southwest Memphis and the role TVA plays in encouraging economic development.
McCollum said the economic development role is required by the federal act that created TVA.
"This is not something they are doing out of the goodness of their heart," he said.
Nuclear Development has shifted its emphasis to a switch to MISO as the Bellefonte purchase has moved to a court fight. MISO would be capable of providing all the electrical power MLGW needs, but an operational Bellefonte plant would not. It would require MLGW to supplement it with electricity from another provider.
Johnson, in a visit to the city this past week, noted the distinction.
"The reason that whole group is talking about MISO is their proposal doesn't work without MISO," he said after a speech to the Memphis Rotary Club.
McCollum said that's a distraction.
"The issue is whether Memphis would be better off staying with TVA or going with a different power provider across the river," he said. "I think a lot of the things Mr. Johnson said were trying to distract from the real comparison -- is it better for Memphis to get their power from TVA or from MISO."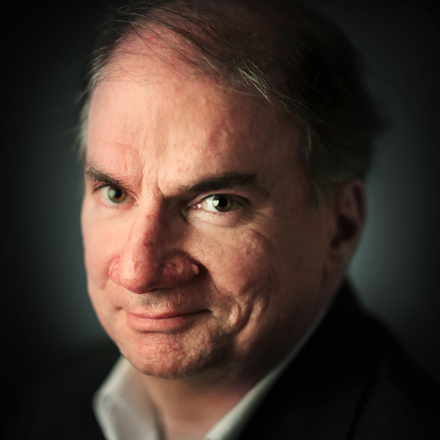 Bill Dries
Bill Dries covers city government and politics. He is a native Memphian and has been a reporter for more than 40 years.
---